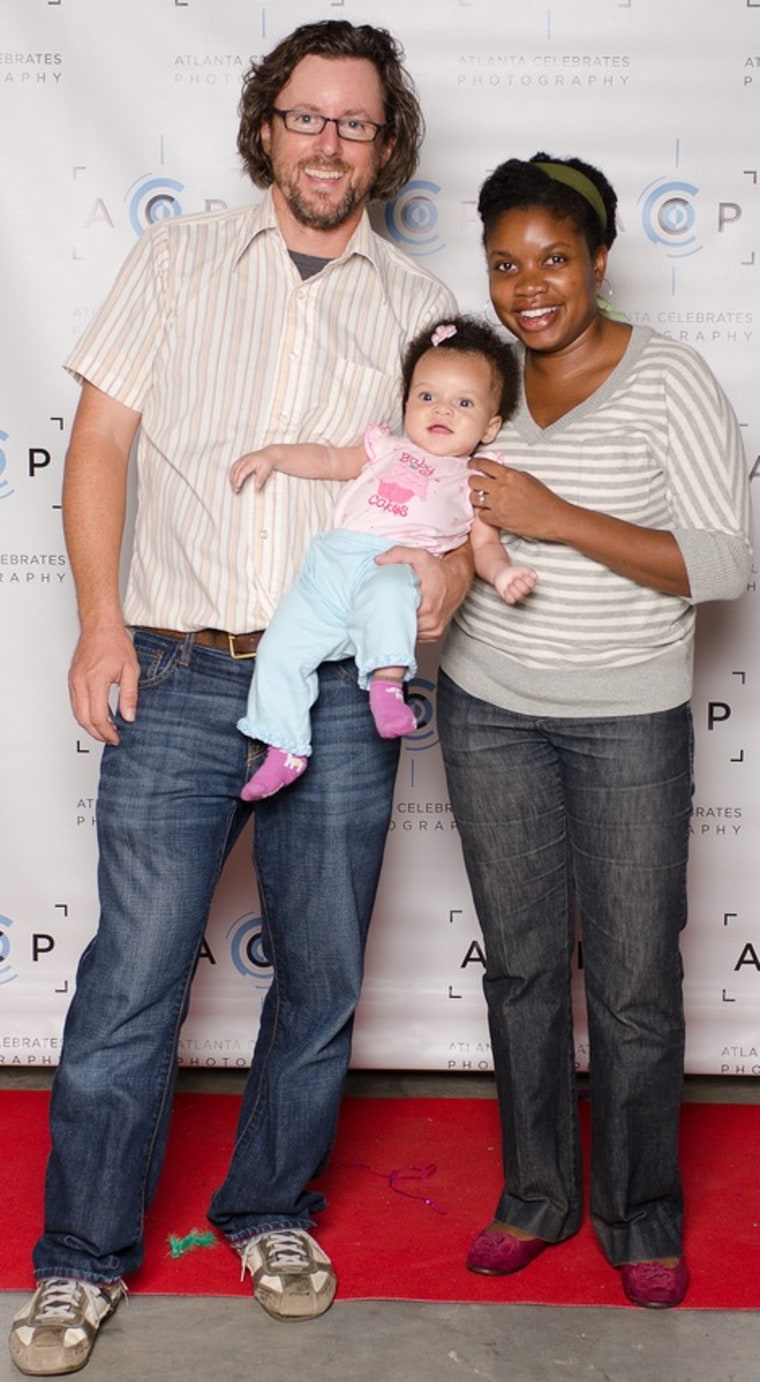 They're kissing, snuggling, embracing, smiling and on a mission to combat hate without saying a word.
Hundreds of interracial families have submitted pictures of themselves for a special crowdsourced photo album inspired by a Cheerios ad that prompted ugly comments for featuring a child with a white mom and an African-American dad.
The images just keep coming to "We Are The 15 Percent," a blog named for a noteworthy statistic: A record one in seven of all new marriages in the United States is between spouses of a different race or ethnicity from one another, according to the Pew Research Center.
The project was created this month by one of those couples -- Alyson West and Michael David Murphy, who live in Atlanta with their one-year-old-daughter Alexandra.
West, who is African-American, said she and her husband, who is white, simply wanted to provide a positive space that would showcase families who looked like them after the Cheerios ad backlash.
"We're showing anyone who's willing to see it with open eyes and open hearts: Here we are and this is who we are and it's a beautiful thing to see," West, 36, told TODAY Moms.
The couple enjoyed the Cheerios commercial because it's rare to find interracial families represented in mainstream culture, Murphy wrote in the introduction to "We Are The 15 Percent."
But some of the reaction to the campaign was so offensive that General Mills, the maker of the cereal, disabled the comments section on the YouTube video of the ad.
West knows first-hand there are still people opposed to interracial marriage. She and her husband have had their share of "moments that were a bit unpleasant," she said.

When she's with her daughter, some people ask her if she's her babysitter or the nanny. But the family has made a conscious decision to stop looking for slights or discrimination and that strategy helps, West said. She wants to make sure "racial baggage" doesn't affect her daughter.
"She'll be a citizen of the world and those negative YouTube comments, they won't touch her. She's living in a different world," West said.

She called the response to "We Are The 15 Percent" overwhelming. Some 1,000 photos have arrived from all over the country, showing everything from weddings and graduations to family vacations and Christmas mornings. Many of the images are accompanied with notes of thanks and appreciation for the project.
"We've been getting messages from people who said, 'I grew up never feeling like I belonged and to see something like this, it brightens my day and my children will understand that they look just like these kids," West said. "It has been incredible."
This isn't the couple's first brush with the power of crowdsourcing.
When Murphy proposed to West near the Washington Monument during Pres. Obama's first inauguration, they realized they didn't have any photos of the big moment. So they asked for help on Flickr and other social media sites and sure enough, two users found pictures of the couple in a sea of people at the inauguration.
"The power of community and the power of information is incredible," West said. "It's incredible when it comes to negative information, but it's even more incredible when it comes to spreading good."