/ Source: TODAY Contributor
A video of young woman's gift to her stepfather at her high school graduation party is going viral.
"It was an amazing gift. It was something that I never thought would happen," Joe Iosco told TODAY.
The present? Adoption papers.
Iosco has been dating Lauren Hernandez's mother, Sally, since Hernandez was 1 and the two share an easy relationship. Iosco was always there for Hernandez; she knew she would see him in the stands when she cheered at games and she counted on him to make holidays fun.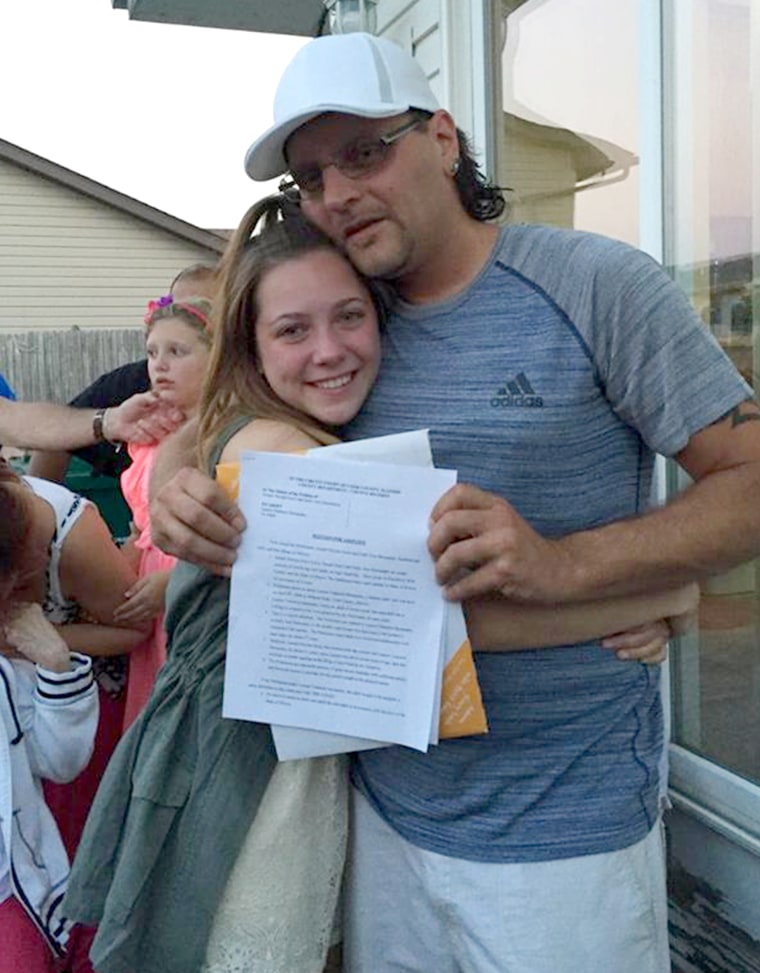 The two never argued except over silly things, such as whether Batman or Superman was the better superhero. When her biological father drifted away from her and Hernandez grappled with her feelings, Iosco comforted her by sharing his own experience of growing up with separated parents.
"He's the best dad I could ever ask for," Hernandez said. "I always considered Joe as a father."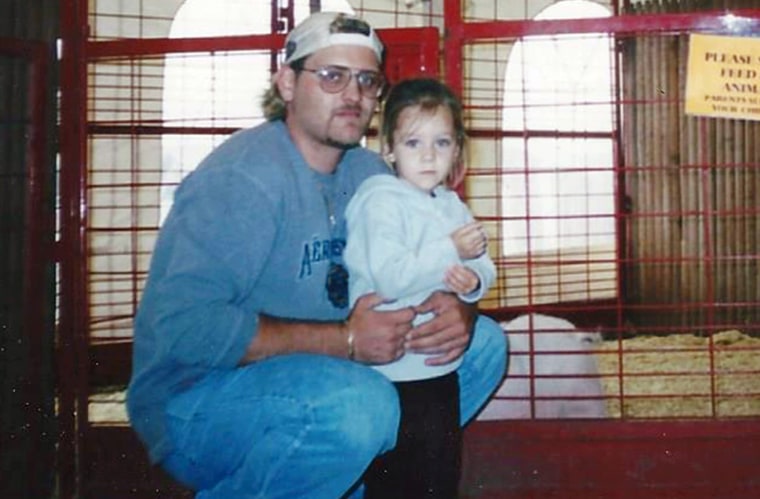 Related: Princesses surprise 5-year-old girl in court to make her adoption magical
Over the years, Iosco attempted to adopt Hernandez but her father always opposed it. They figured that Iosco would never legally be her parent.
Still, Hernandez wanted to make it official and she and Sally investigated whether Iosco could adopt her after she turned 18. It turned out he could and the two considered meaningful ways of sharing Hernandez's adoption request with Iosco. They decided on telling him at her high school graduation party — she wanted all their friends and family to be there. She just needed to figure out how to surprise him; she put the papers in a box with a framed picture of the two of them and a poem.
"I didn't want him to see the adoption papers right away," she said.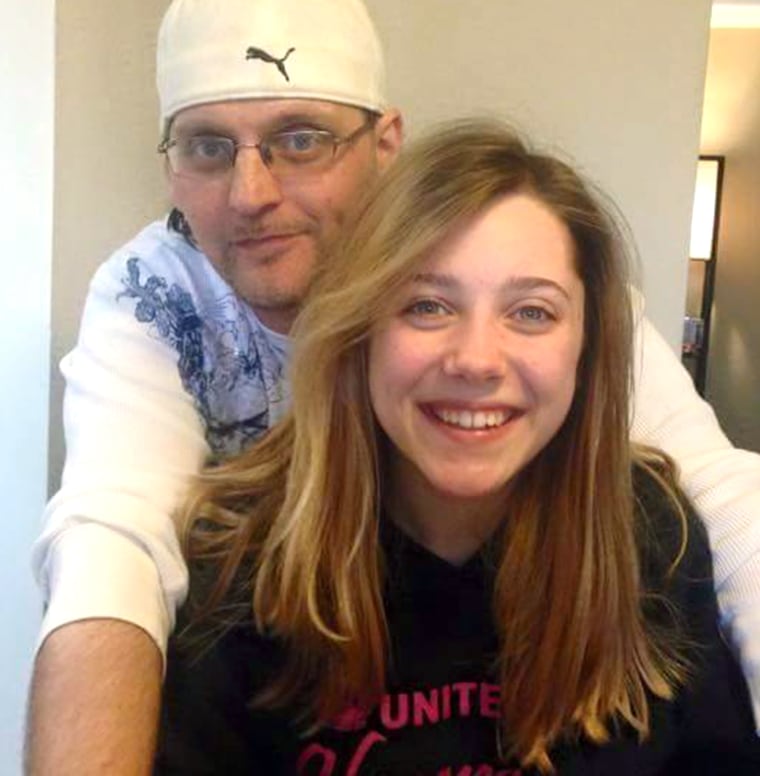 Related: Pediatric nurse's bond with sick preemie leads to adoption
At the party when Iosco realized Hernandez was handing him a gift, he felt confused; he thought she should be receiving gifts not giving them. While he liked the picture and the poem, he just thought it was a kind gesture. When he realized the box included adoption papers, he fell apart, sobbing and sliding down to the ground. Hernandez walked over and embraced him. Someone captured the moment on video and it has been viewed almost 1.5 million times on YouTube.
"It was amazing," Hernandez said. "I have the power to make … him so happy. It is great."
And Iosco agrees.
"It means everything to me," he said. "To have her present me with the papers was amazing because a lot of step parents don't get along with their step kids … she let me know she cares for me as much as I care for her."