/ Source: TODAY Contributor
For photographer Sheri Kendrick, capturing images of children who have life-limiting or terminal illnesses is an experience she calls "sacred."
Kendrick has been a photographer for nearly two decades, but in the last several years, has worked to start Little Light of Mine, a non-profit organization that serves the Tampa Bay area of Florida.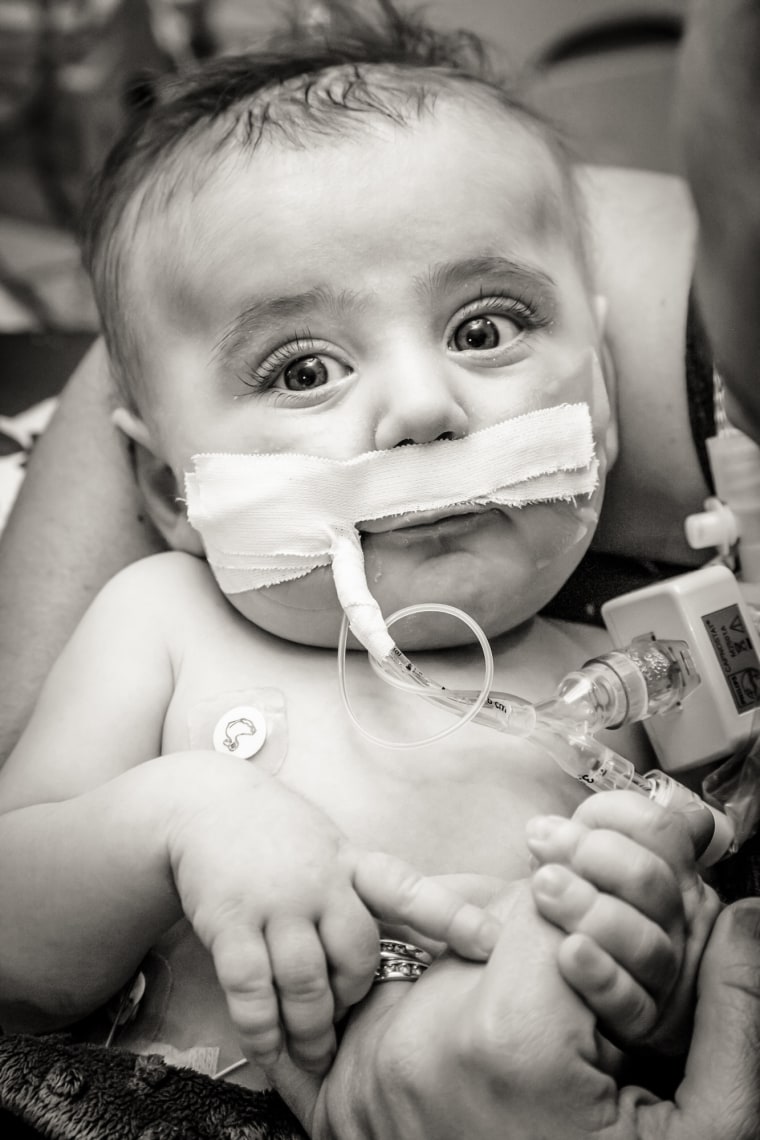 "I was called in a few times by families who had children on hospice care and they wanted to get photographs before their child passed away," Kendrick told TODAY Parents. "That opened up a new awareness for me about how I have two healthy children, and the photographs I have of them growing up are extraordinarily precious to me. When you add on the threat that you're going to lose your child, those photographs just become priceless."
RELATED: Astonishing fairy tale photos help sick kids enjoy magic moments
Kendrick says her initial plan was to volunteer for a few hours each week, taking photos of children with terminal illnesses, physical handicaps and other life-limiting conditions. Once she began serving these families, however, she saw that the need was greater than she realized.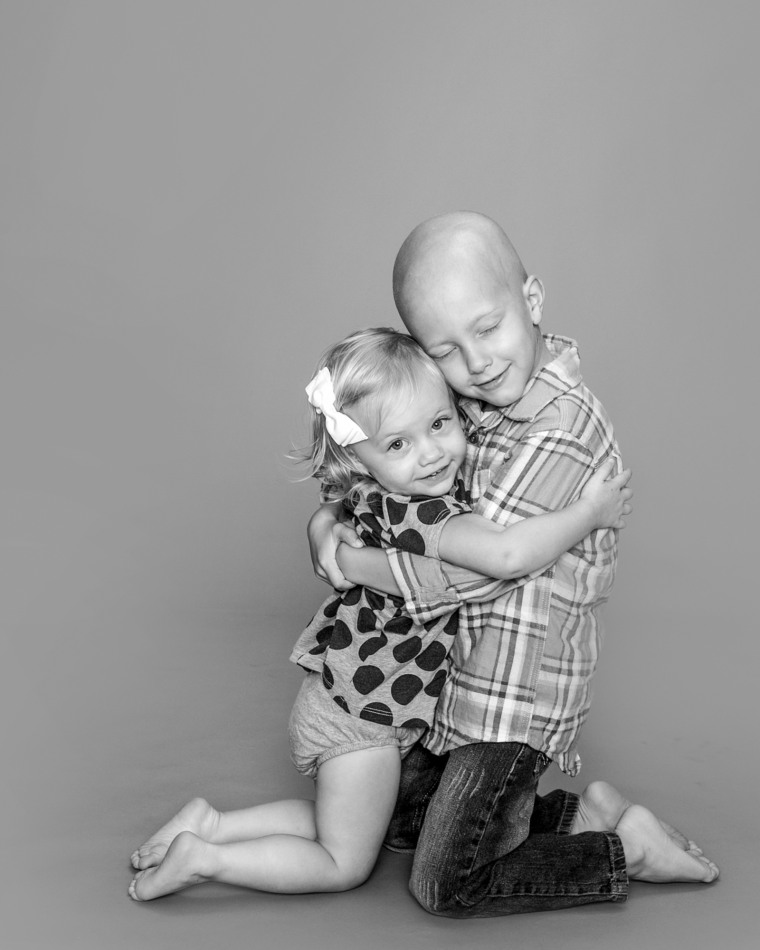 Three years ago, Little Light of Mine was born. Kendrick has built a team of volunteer photographers who visit palliative care units to photograph dying children, or schedule sessions in local parks with families of children undergoing treatment for a terminal illness. The non-profit will also launch a studio at the end of June, where kids and families who are undergoing outpatient treatment can have photos taken in an indoor environment.
Kendrick says the most emotional shoots are those that take place when a child's life is drawing to an end in a hospital setting.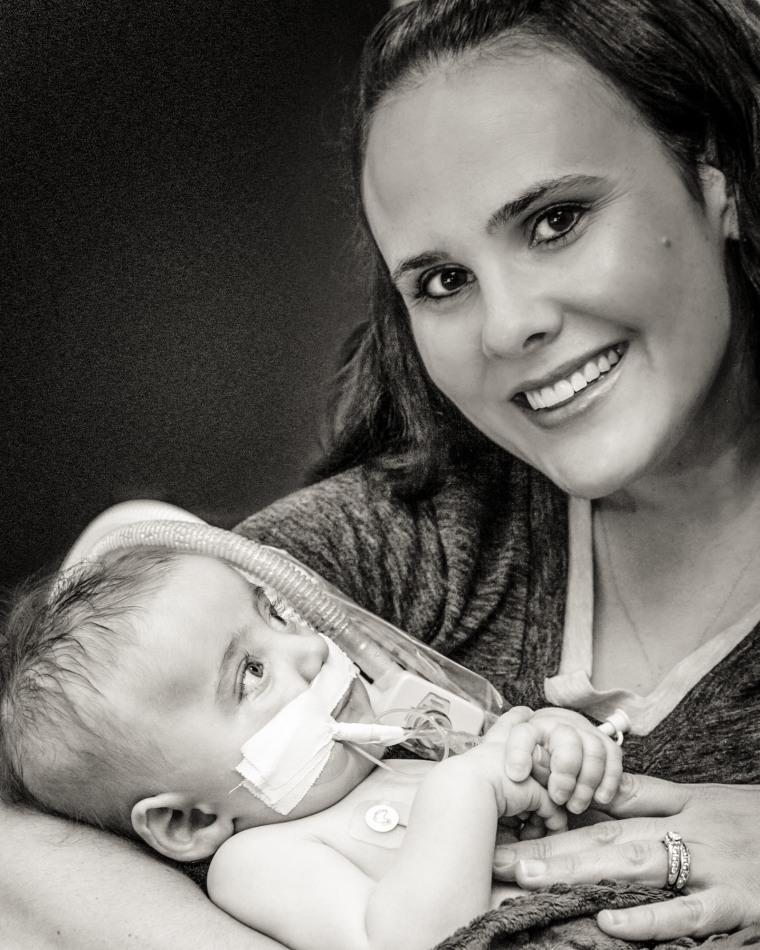 "A lot of the time, these families are making the decision of whether or not to keep their child on life support," said Kendrick. "A lot of these children have never left the hospital, so their family has never seen them without tape on their face and without tubes all over…families really want a photograph of their child's face without any of the tubes, so I have been called on days when they are actually disconnecting them from life support to document the day their child passes. Those are the most severe end of the spectrum for us."
Angie Ohmer's son, Isaac, was born with a congenital heart defect. Isaac received a heart transplant when he was seven months old, but died a month later due to the damage his other organs suffered while being on a ventilator and medications to sustain his life.
Isaac was photographed twice by Kendrick — once when he was six months old, and once after his life had ended.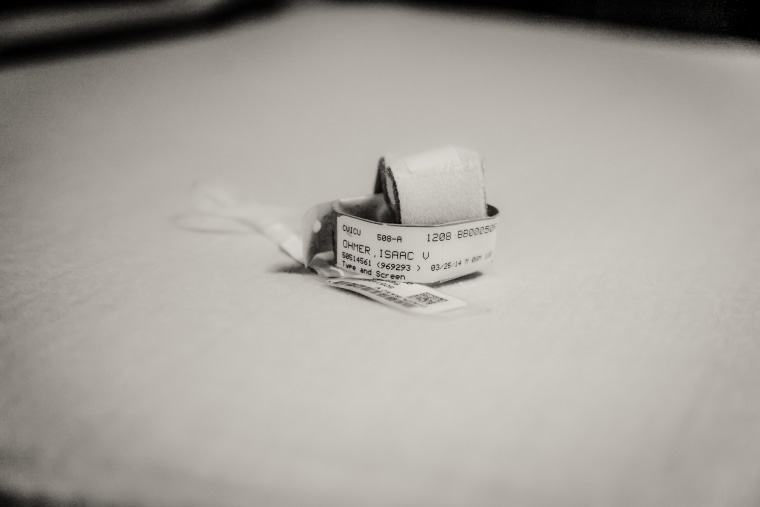 "I would have normally thought taking photos with my child that had just passed away in my arms would have been strange, but I am so glad we did this," said Ohmer. "Sheri captured us at our most vulnerable time and didn't make it seem uncomfortable at all … I was so thankful to have these beautiful moments captured that I will cherish forever."
RELATED: Artist helps sick kids live their dreams through fantasy photos
According to Kendrick, most of the families she photographs are financially devastated by the medical bills and missed time from work that result from their child's illness. Because of this, the images are provided to parents at no charge.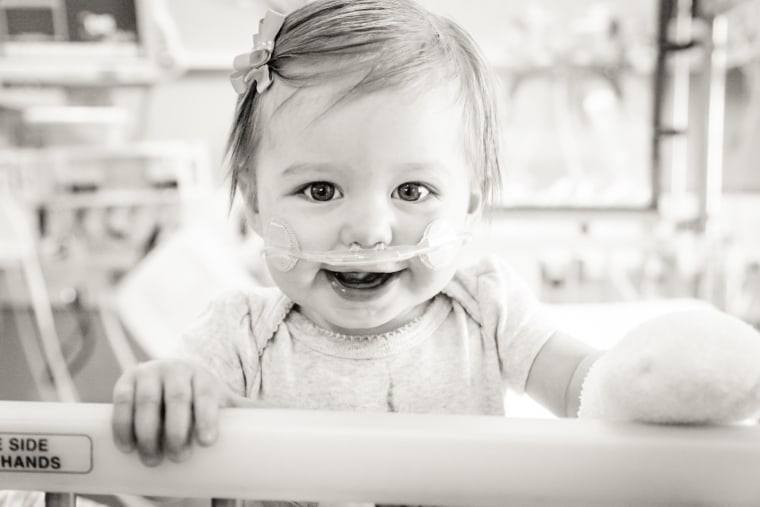 Kendrick says Little Light of Mine is in the early stages, trying to raise additional funds and develop official policies and procedures in hopes of growing the program into other parts of the country. It's Kendrick's passion for reaching every family in need of this type of photography that keeps her going.
Maggie Hoyle-Germann's son Lincoln was born with a rare neuromuscular disease that has left the 2 year old unable to walk, breathe or eat on his own. Twice Kendrick has photographed Lincoln; a gift that Hoyle-Germann says gives her hope daily.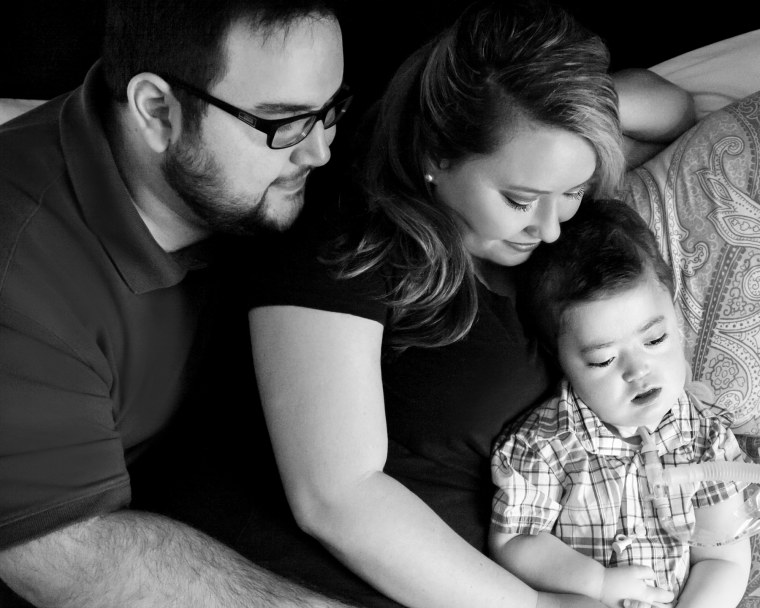 "My house is filled with these portraits as a constant reminder," said Hoyle-Germann. "They are beyond words. Lincoln looks so beautiful and healthy. I hold onto that…until the day comes (when there is a cure for Lincoln's disease,) I keep looking at our Little Light of Mine photographs with deep gratitude and a wildfire of hope in my heart."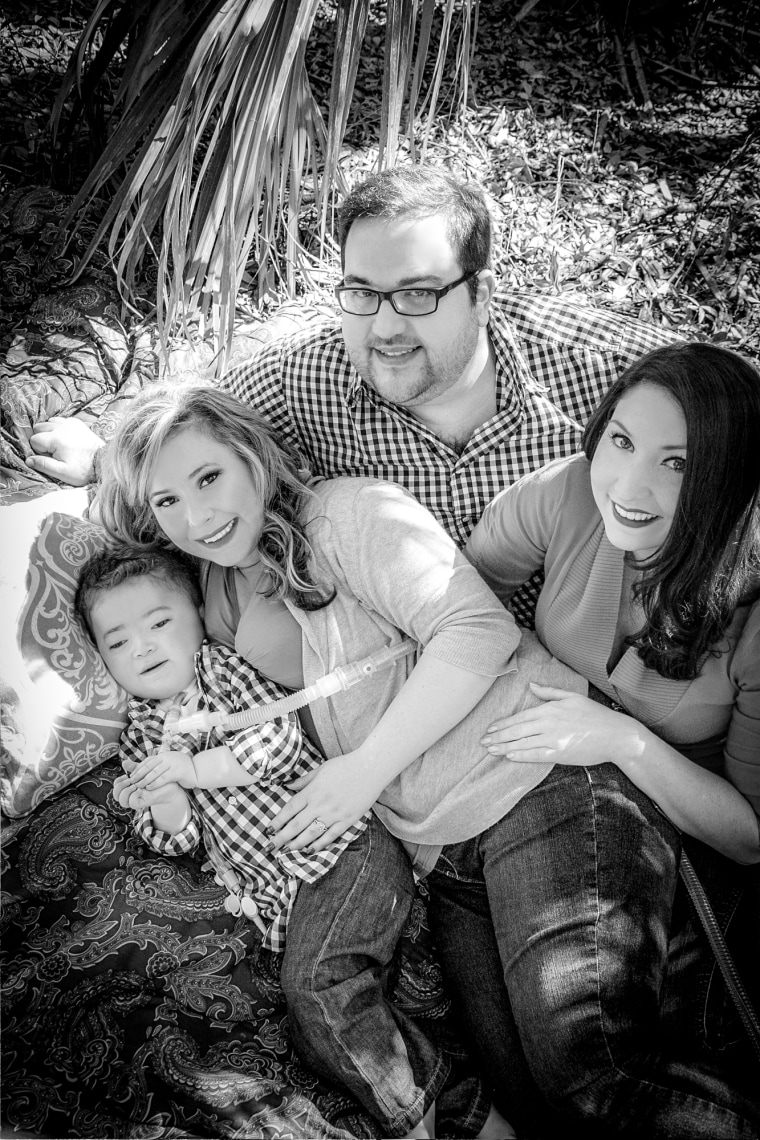 "People have called me a hero, but I do not feel like a hero at all," said Kendrick. "When I go into these hospital rooms with these moms, I feel so honored that they have trusted me to be a part of their extreme vulnerability…to be able to help them is extremely rewarding and extremely grounding."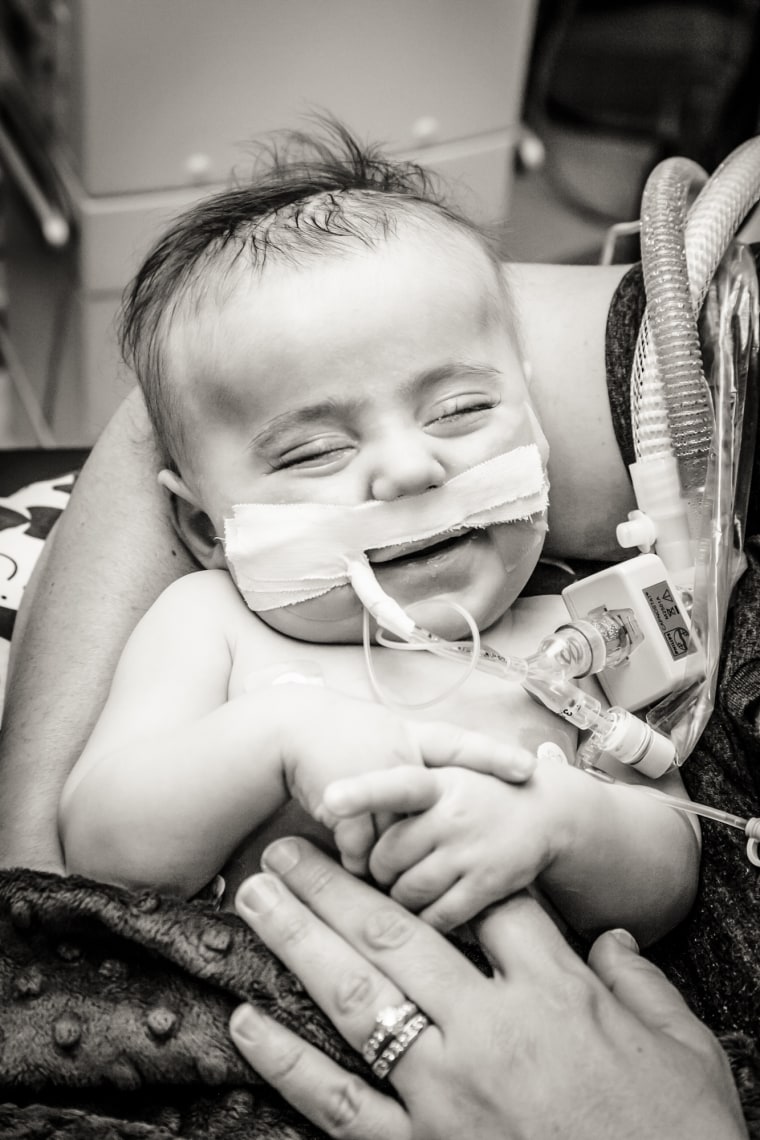 "It's sacred — that energy and the love that these mommies have for their children," Kendrick continued. "Being exposed to that has made me a better parent to my children. It's made me much more enriched as a human being. I feel very blessed to be a part of it."