Congrats are in order for Brooklyn Decker and Andy Roddick.
The 30-year-old model-actress and the 35-year-old former tennis pro recently welcomed their second child, a daughter.
Decker revealed the news in an Instagram post on Wednesday that featured a photo of her cradling her little girl.
"A newborn, a toddler, a dog in a cone, a dog with a tumor but I'm having a good hair day so it's fine we're fine I'm fine," the "Grace and Frankie" star wrote.
There's no official word yet from Decker on her newborn's name.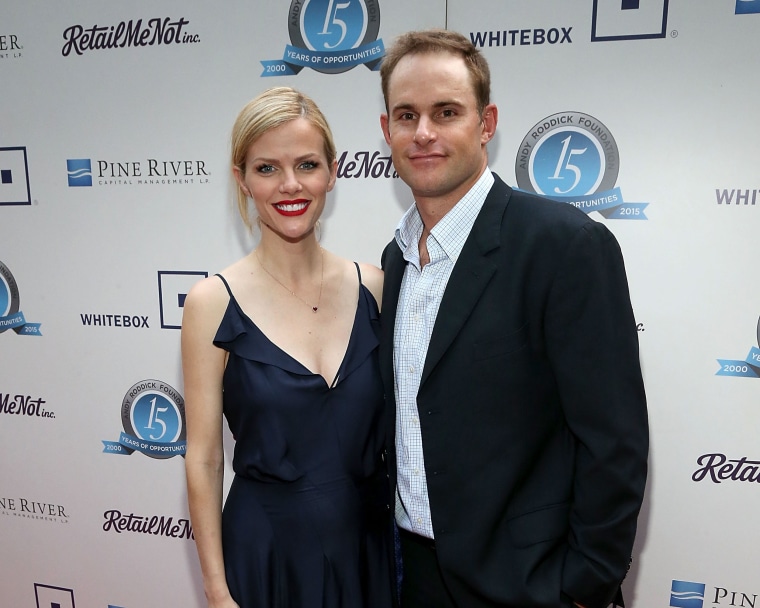 The pair, who tied the knot in 2009, are also parents to a 2-year-old son named Hank.
Roddick revealed the couple was expecting again during his induction speech at the International Tennis Hall of Fame last July.
During his speech, Roddick thanked his wife for making his life so rich, adding that one day both their son and their then-unborn daughter will realize what a great mom they have.
"Brook, I don't know how you juggle it all. ... You hear a lot of guys find it very tough to walk away from professional sports, but you are the reason my personal transition into a quasi-everyday life has been gratifying and full," Roddick said in his speech, according to E! News. "Hank will someday realize how lucky he is, and our daughter that's coming will also realize she has the best mother on Earth."
Congrats to Brooklyn and Andy on this joyful news!