It's a boy!
Zooey Deschanel and Jacob Pechenik have welcomed baby No.2 — a son named Charlie Wolf Pechenik. Deschanel's rep confirmed the news to TODAY on Tuesday.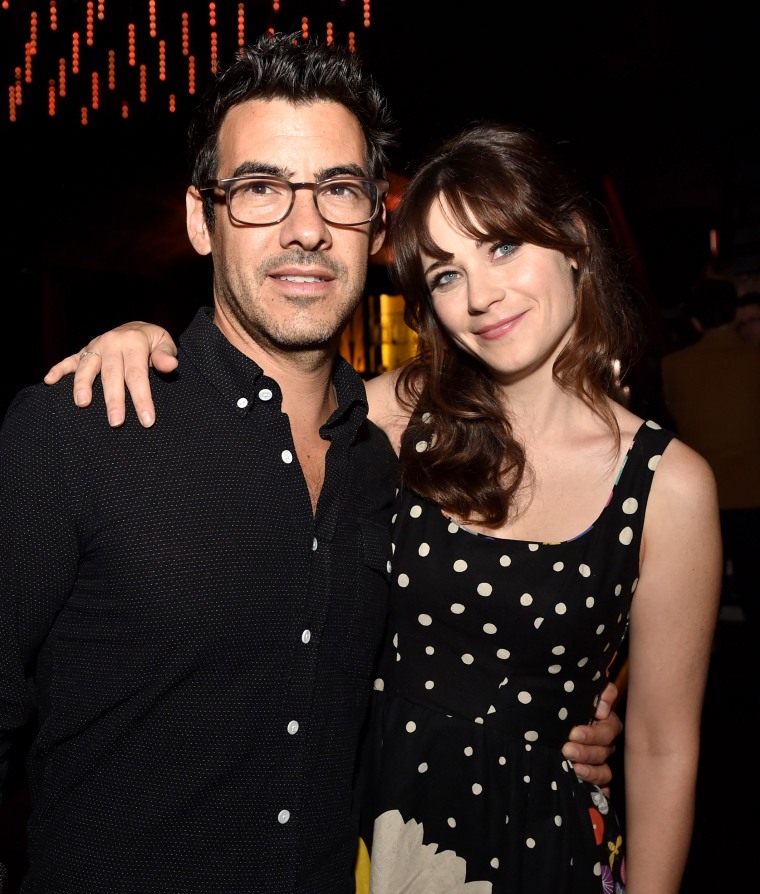 Charlie Wolf arrived sometime last week, reports People. He joins big sister Elsie Otter, who turns 2 in July.
The 37-year-old "New Girl" star, who tied the knot with her producer husband shortly before Elsie's birth, seems to like bestowing adorable animal names on her kids.
In October 2015, the actress told TODAY's Willie Geist why the couple opted for Elsie Otter's unusual moniker.
"We just really liked the name Elsie, and then we both love otters because they're so sweet and also smart," said Deschanel, laughing.
"They use tools, they keep their favorite tools, they hold hands while they sleep. There are so many amazing things about otters," she added. "They're wonderful animals."
We're guessing Deschanel will reveal the inspiration behind her son's name one day, too.
Congrats to Zooey and Jacob, and welcome to the world, Charlie Wolf!
RELATED: Zooey Deschanel: 'I felt very lucky' for long maternity leave