The littlest "fixer upper" is here! Chip and Joanna Gaines have welcomed their fifth child, a baby boy!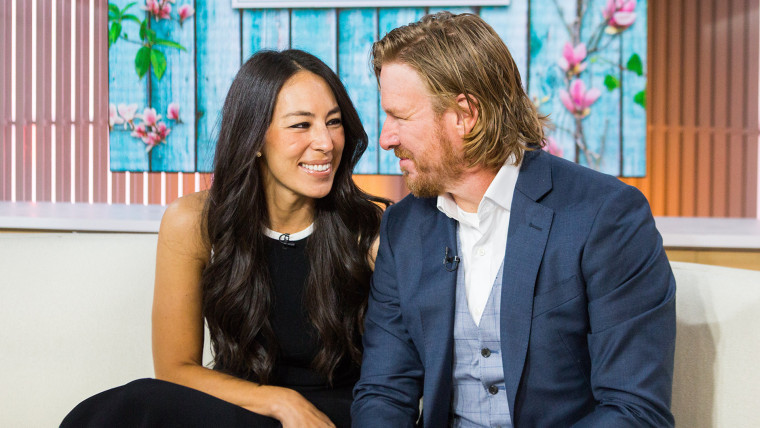 Chip tweeted the exciting news Saturday morning, writing that the Gaines crew is now stronger by one.
"10 beautiful toes and 10 beautiful fingers all accounted for, and big momma is doing great! #blessedBeyondBelief" he wrote.
The couple — who announced in January they were expecting — are already parents to Drake, 13, Ella, 11, Duke, 9, and Emmie, 8 (and not to mention many animals!)
Chip revealed the baby's gender back in March during a sweet conversation with his buddy Gage, an 8-year-old boy with a rare genetic disorder. "It's a little boy and I need a 'D' name," Chip said, asking the child for his help.
In the video, Chip joked that all he could come up with was "Dragon," which Joanna shut down quickly. No word yet on what the baby's name actually is, but we can say with confidence that the Gaineses passed on that one!
The parents seem to be pros at raising kids while juggling their careers. But Chip has said that if there is ever a need with family, he'll "shut it all down so fast it will make your head spin."
"Jo & I believe, w/ God anything is possible. Including having an amazing family AND career you love," he tweeted back in April.
While they have a lot going on in their professional lives (a new restaurant, book and home decor line, to name a few), the couple will no longer feel the weight of their hit HGTV show, "Fixer Upper," since the show concluded in the spring.
"Right now what we're focusing on is just family, our businesses here in town and obviously me being a mom to a newborn," Joanna told TODAY's Jenna Bush Hager in May.
Congrats to the happy family!