A California photographer is using her art to get women talking about the hidden pains of miscarriage.
Dianne Yudelson, who lives in San Francisco, recently published "Lost," a series that documents mementos from the 11 miscarriages she's had. The heartbreaking photos, in black and white, show ultrasound images, tiny hats and booties, name tags with ribbon and even a coffee mug that says "Baby's First Christmas."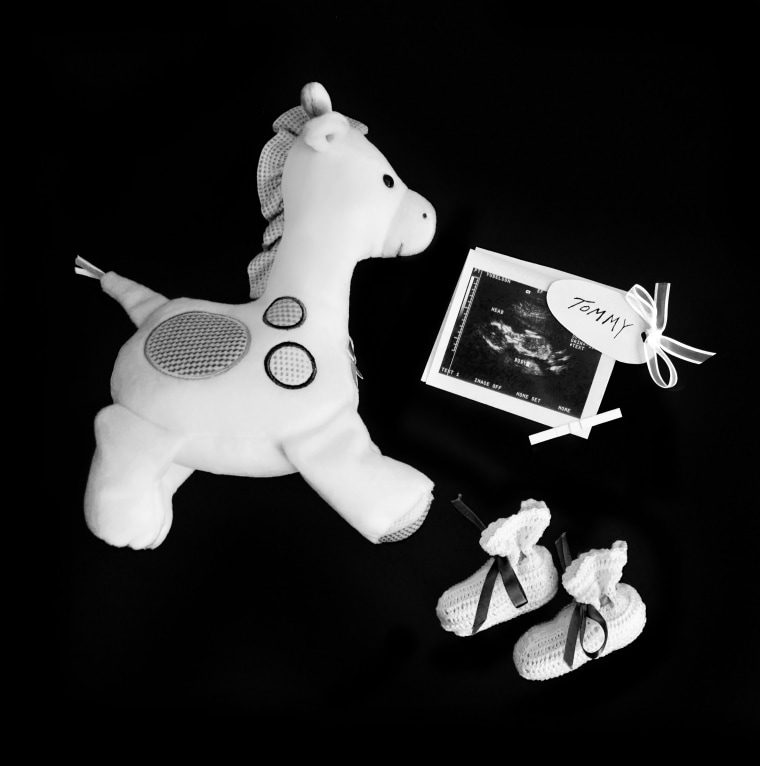 The point of the project isn't her own pain, Yudelson, 57, told TODAY, but rather to lend her encouragement to other women who might be going through the same thing, and let them know that they're not alone.
"It's a grieving process," she said. "Even if, in some people's minds, there's not a physical being to grieve, that is what it feels like."
RELATED: 5 things never to say to a woman who's had a miscarriage
"I was just trying to say, 'This is normal,'" Yudelson continued. "Hopefully it will comfort those who are going through it, and also show people who don't understand what it is like for the women who do go through this."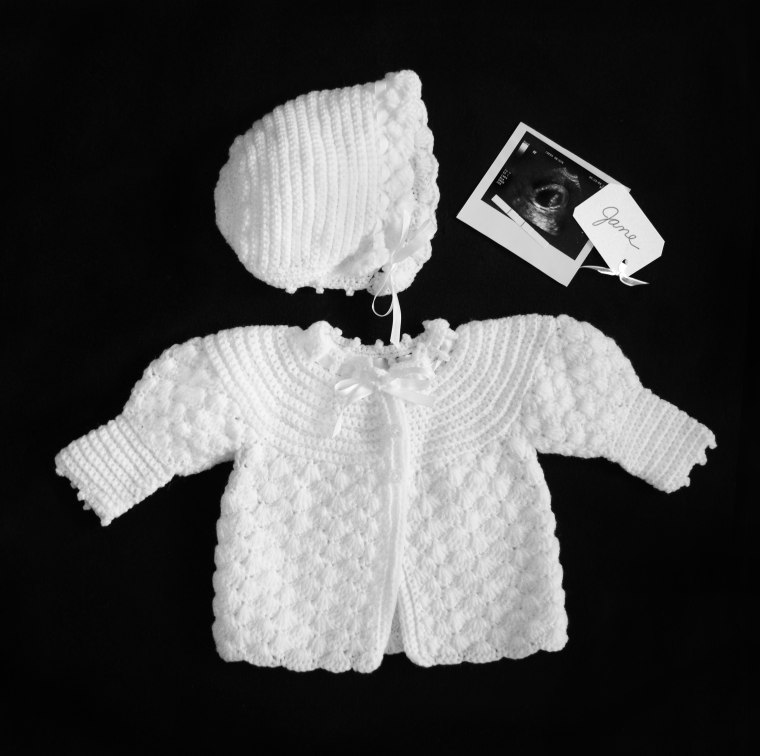 Many people can relate to the touching photos.
"I have gotten such great feedback from so many women who say they're one of the club — that's what one lady said: 'I'm one of the club I never wanted to be in, and I want to thank you for saying what it really feels like,'" Yudelson said. "Somehow, the images speak to them."
While Yudelson has kept the mementos packed away in a box for years, she was inspired to create the project last year after commiserating with two other women who suffered miscarriages.
RELATED: Women applaud Facebook founder's call to be more open about miscarriages
"As a fine art photographer, I just go with my inspiration," she said. "I went to this big, white box I had with all these little items, and this time, [the story] just begged to be told."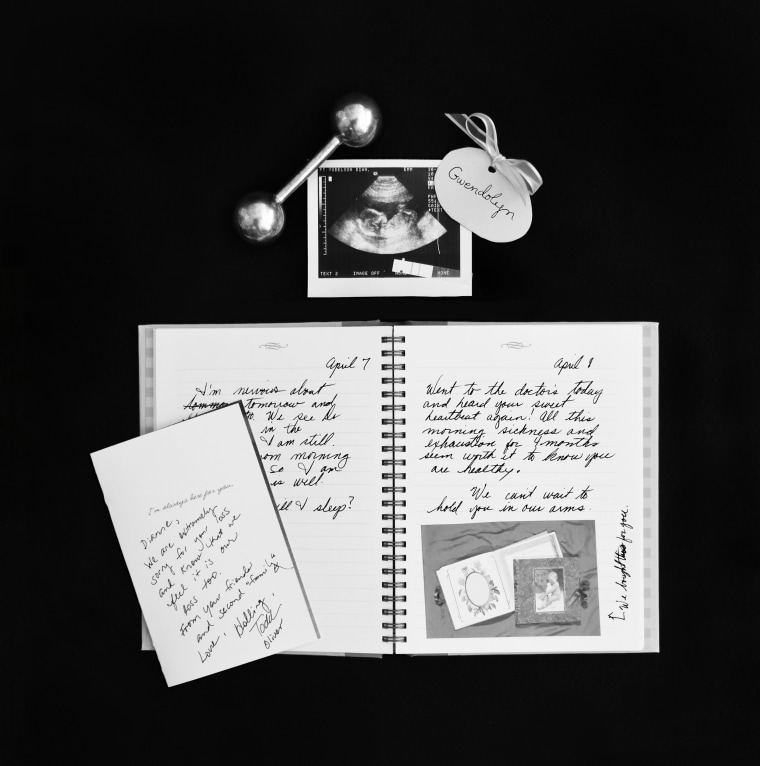 Despite her frequent miscarriages, Yudelson kept something from each pregnancy.
"It makes it real, because it felt real," she said. "At the time, it was very real. I'm a positive person, so I went into [each pregnancy] optimistically. Otherwise, your life is negative."
RELATED: Caffeine linked to miscarriages
Most people don't know how common miscarriages are, research has shown. For every 100 women who know they are pregnant, 10 to 15 will suffer a miscarriage before the 20th week of their pregnancy, according to the March of Dimes. Yet it's still a topic that's not often discussed.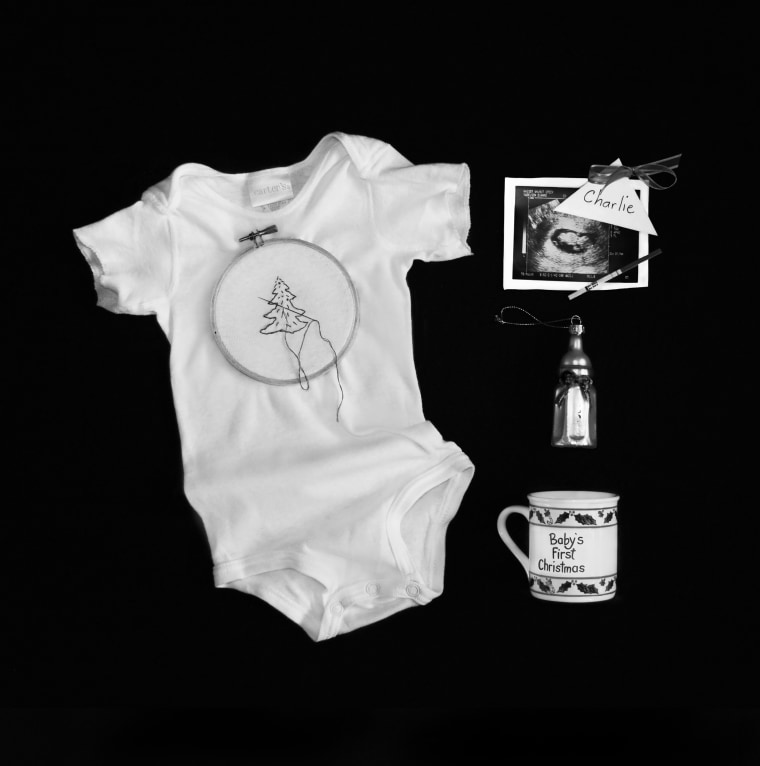 "You don't tell people after one or two [miscarriages]," Yudelson said. "You don't go say, 'I'm pregnant again!' No, you keep it to yourself. And it becomes this really private situation."
Yudelson's project is part of a growing movement to encourage women to talk about miscarriages more openly, and for the rest of the population to learn how common — and tragic — they really are.
"It is physically and emotionally difficult," Yudelson said. "And that's the question I get most from women who miscarry: 'Who knew?'"