Rachel Ralphs must have been out of her gourd when she decided to stick her head in one.
Actually, the 16-year-old was just trying to demonstrate to her brother that she had, once again, picked a pumpkin bigger than his.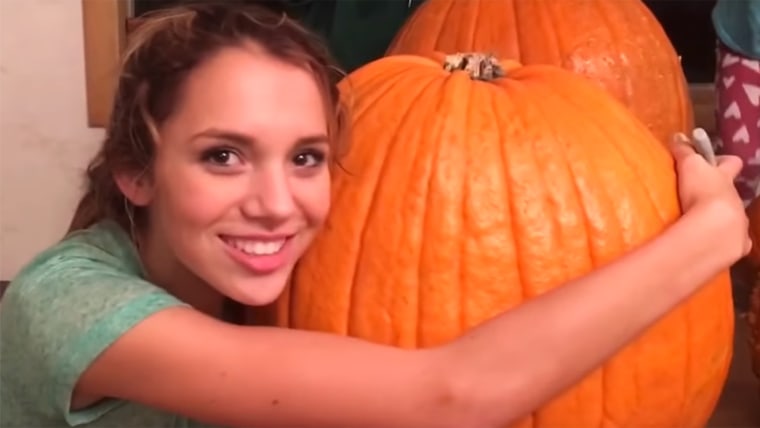 "I wanted to prove to him that my winning streak was still in place," she told TODAY, explaining why she slipped her head into the freshly carved pumpkin.
"And then it got stuck, obviously."
Obviously, as shown in a video that captured what happened Monday night in the Vancouver, Washington, home.
Rachel's mom, Kristy Ralphs, had been videotaping her five children carve their pumpkins when her oldest child wedged her head in the huge gourd. It was so heavy that her brother, Jason, 14, had to help hold it up on top of her head.
Then came the moment when Rachel tried to take the pumpkin off. She couldn't.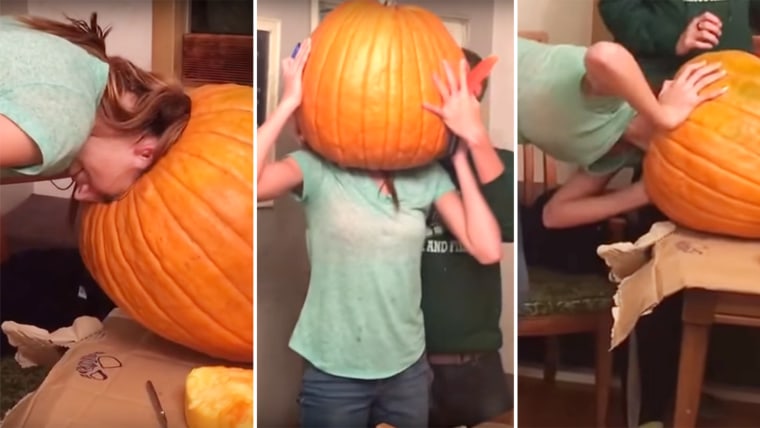 Jason noted that Rachel's ponytail was preventing her from being able to take the pumpkin off. Their mother prudently instructed one of her other children to get his father. "Go tell Dad that Rachel has her head stuck in her pumpkin. Hurry, hurry!" Kristy says in the video.
A few seconds later, she tells her husband: "Your daughter has got herself in a massive pickle, so to speak."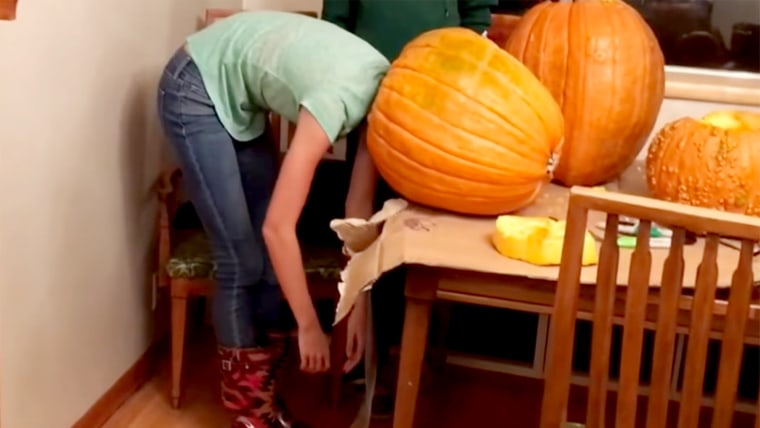 Judging from his calm demeanor, it's hard to tell whether Ryan Ralphs was genuinely worried about his daughter's plight — although he twice asks if they should call the fire department.
Rachel was clearly mortified at the prospect. "Nooooo! That would be so horrible!" she exclaims in a muffled voice.
The video ends shortly afterward. Rachel told TODAY she was able to remove the pumpkin from her head about five minutes later, after her mother slipped her hand inside the pumpkin and freed her hair from its ponytail. Rachel then twisted and turned her way to freedom.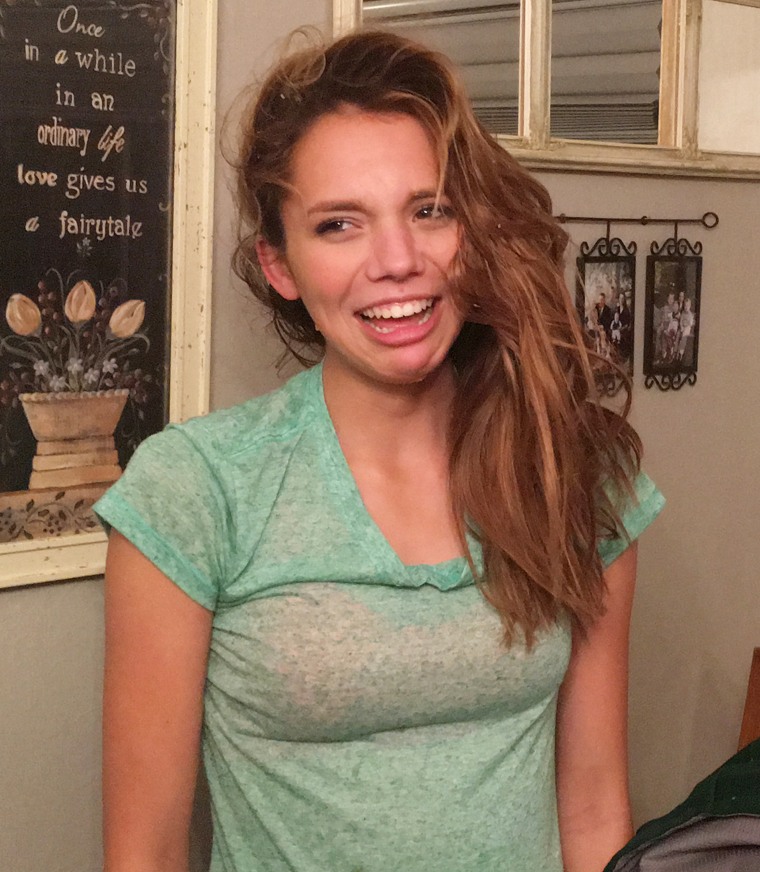 In a second, follow-up video, her father asks why she put her head in the pumpkin.
"I just thought it would be funny," she replies.
"It was funny for us," her dad tells her.
The Ralphs have a rule that the children can pick whatever pumpkin they want during their their annual visit to the local pick-your-own pumpkin patch, so long as they can carry it back to the tractor.
So Rachel takes a lot of pride in picking the family's largest pumpkin each year.
"She carried that sucker all the way back, and it's probably the biggest pumpkin we've ever had," her mother Kristy said. "I don't know how much this one was, but two years ago she had one that we did weigh. It was 85 pounds."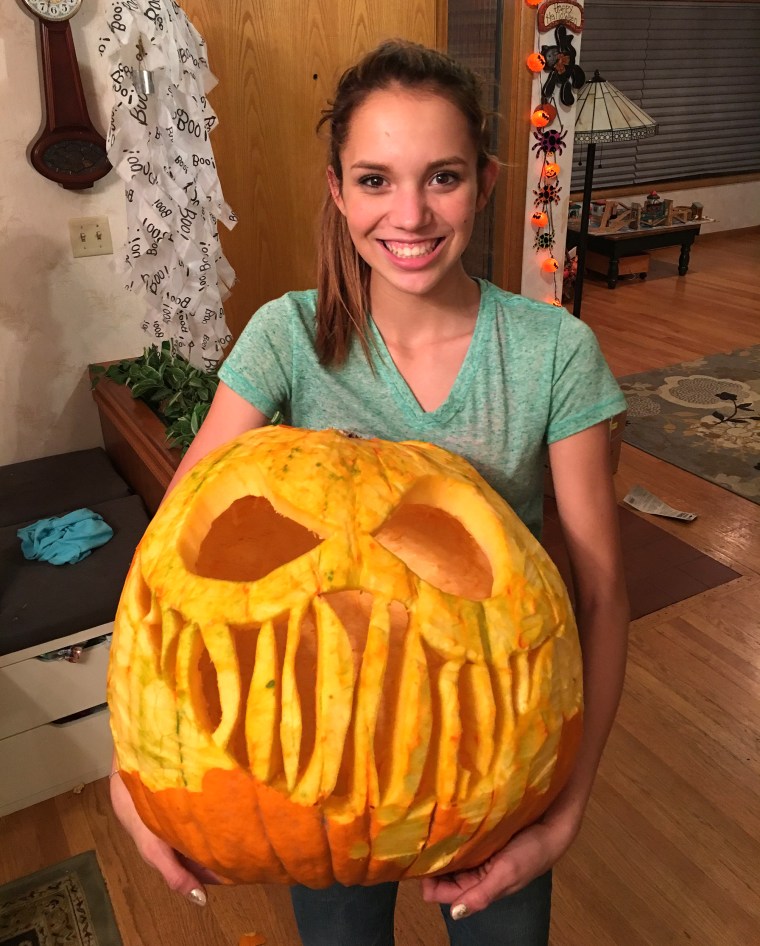 Kristy said she posted the video to her Facebook page, and then to Youtube, because she thought people would get a kick out of it.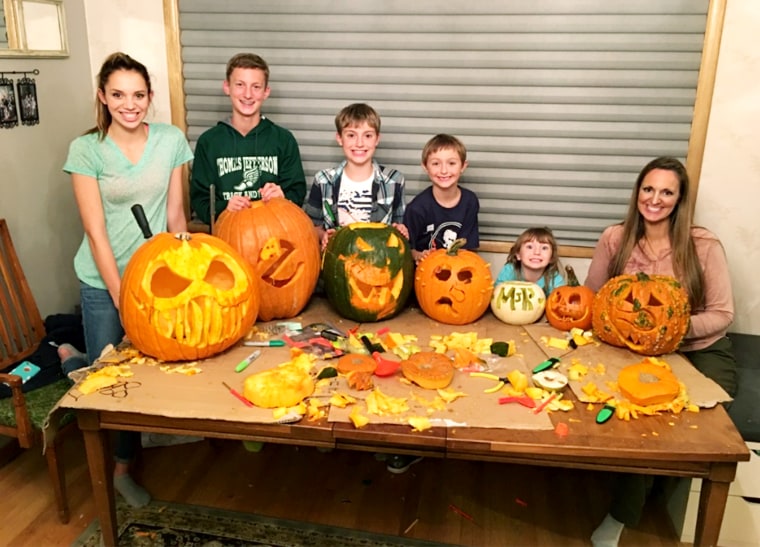 "We just wanted to people to have fun with it and give everyone a laugh," she said.
It helped that Rachel wasn't embarrassed by what happened.
"I think it's hilarious," she said. "It's totally fine. I'm glad people think it's funny, too."
Follow Eun Kyung Kim on Twitter or Facebook.