There was never a defining moment – no attached tick, no rash – at least none that any of us can recall. Instead, it was a persistent dribble of clues that finally cascaded into a flood of symptoms.

My 18-year-daughter, a high-school senior, has late-stage Lyme disease. It took years of misdiagnosis, misunderstanding and heartbreak before we figured out what was wrong with her. This insidious tick-borne illness, striking 300,000 people annually, often can be quelled by a brief course of antibiotics if caught early. If not, many patients are left with tenacious and life-altering symptoms, such as fatigue, piercing headaches, joint pain, and cognitive issues.
We were a family that might've looked a lot like yours – mom, dad, two kids, a few pets. My daughter grew up in suburban Washington, D.C., racing her little brother to the top of our backyard treehouse and tromping through the woods surrounding our city's many playgrounds.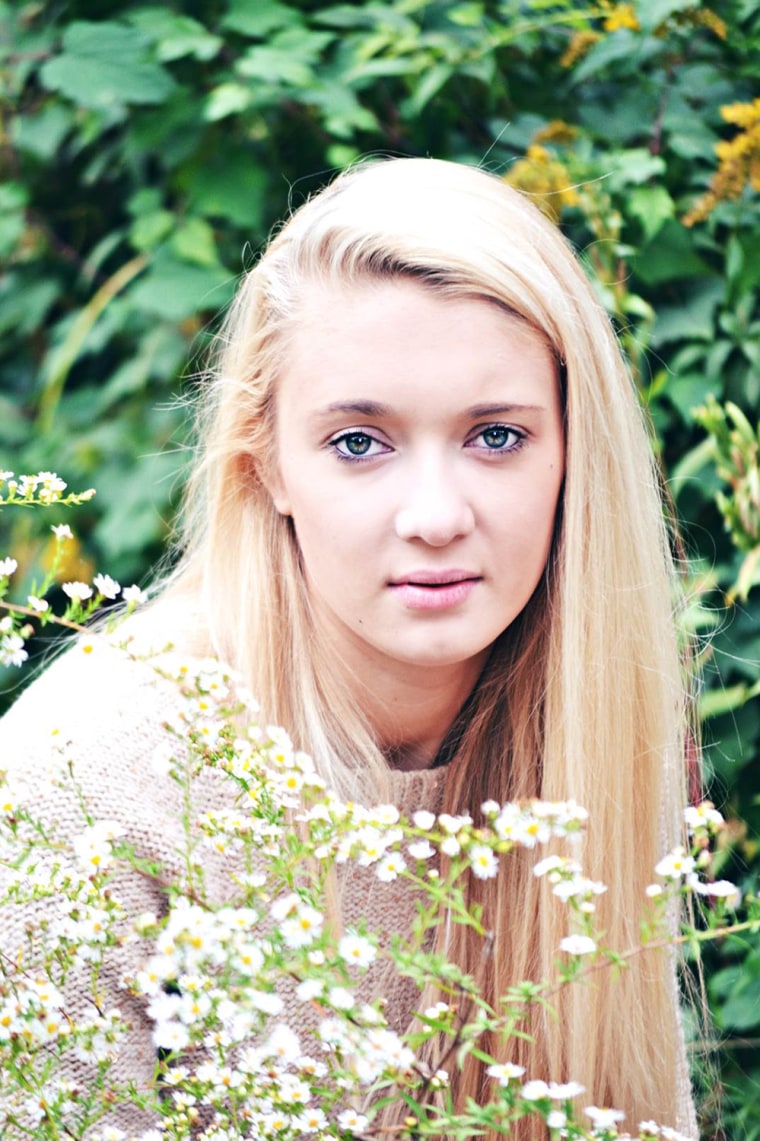 In the second grade, she began complaining that she felt sick all the time. You're fine, her pediatrician told her -- so she thought that was the way that all kids felt. As she neared puberty we began to believe that our daughter wasn't quite on target as a student – was it inattention or something bigger? -- a perception supported by her teacher. We launched into our public-school's full-scope testing process. The conclusion? No learning disability – no individualized education program.

She was a good athlete and enjoyed having her dad coach her soccer and volleyball teams year after year. But at age 12 her legs twisted the wrong way on the soccer field and she tore her ACL, requiring surgery and a long recovery.
Right about that time – sixth grade, maybe? – her anxiety kicked into high gear. She would get up at 4:30 in the morning to get ready for school, applying makeup so thick that it could only be interpreted as a mask. I noticed that she had developed a tic – she'd tap her fingers together as if counting.
At school, the teachers told her to try harder. Her dad and I took her to a therapist, who said that she was like every other young teen. We knew she wasn't like every other young teen but weren't aware enough to question a plausible diagnosis from a professional.
Over the next couple of years, our daughter sustained several other joint injuries playing sports, which dissolved her healthy identity as an athlete and leaving her unmoored.
Her symptoms increased as her physical abilities decreased. The anxiety and OCD morphed into behaviors – risky, impulsive, defiant – that panicked us and strained our family dynamics.
She began to feel "air hunger" -- gasping for a deep breath when she'd talk – and chest pains. She began to experience soaking night sweats; her nightmares increased in frequency and vigor, nearly always unthinkably macabre.
We took her to doctor after doctor, including a joint specialist at a major teaching and research hospital. No one had a definitive answer, so time – and our daughter's infection – marched on. Finally, one physician suggested testing her for Lyme disease. Although the tests can be unreliable (often giving false negatives), our daughter's positive test for Lyme disease and several other tick-borne infections both horrified and relieved us. An answer, and a new direction.
We quickly learned that Lyme disease is a puzzle, with many clues but shifting answers. Sifting through pages of information and leaning on the shoulders of other parents and sufferers, we began to make decisions about our daughter's new doctors and treatments. (You can find the most common symptoms of Lyme disease and other tickborne illnesses from the CDC.) Since October 2011 she has been on several different antibiotic or antimalarial regimens. Every day she takes a handful of pills multiple times – medications that vary in their efficacy and side effects. We're always hopeful that someday soon we'll beat back this infection. In the meantime, her education – and, consequently, her future -- has taken a back seat to her health.
Psychological evaluations suggest our daughter has above-average intelligence but revealed a crippling apprehension about tests and performance. Because Lyme can prey on concentration and memory, its child and teen sufferers often can't keep up in school, so they feel anxious and conspicuous.
The impact of Lyme disease on our family has been profound. Our son can barely remember a time when his sister's actions and needs didn't seem to trump his own. Like any family with a chronically ill or disabled child, my husband and I are constantly challenged to find a balance among all four members of the family as one unwittingly requires the lion's share of resources and attention.
Even with decent health insurance, Lyme disease guarantees most families a financial hardship. Insurance companies can base their coverage on treatment guidelines issued by leading national medical organizations, which restrict access to care. Our daughter's doctors, myriad medical tests, prescriptions, and supplements run at least several thousand dollars per month, out of pocket.
Our daughter is angry – so angry – at this disease that has taken so much from her. And so are all the other patients and family members around the nation. But May is Lyme Disease Awareness Month, and we know that a brighter spotlight will help everyone.