She has an Emmy-winning cooking show, 10 cookbooks to her name, a house in the Hamptons and a fulfilling 48-year marriage. In short, Ina Garten has it all — and for her and husband Jeffrey, that doesn't mean having kids, too.
In an interview for Katie Couric's self-titled podcast, the woman better known as the "Barefoot Contessa" opened up about her choice to remain child-free.
"We decided not to have children," she stated simply. "I really appreciate that other people do, and we will always have friends that have children that we are close to, but it was a choice I made very early."
And Ina is certain it was the right choice for her and Jeffrey.
RELATED: 'I don't think this is for me': 7 reasons why people choose to be child-free
"I really felt, I feel, that I would have never been able to have the life I've had (with children)," she explained.
Many couples who make that same choice speak of pressure or judgement from friends and family, but the Food Network star said that hasn't been the case for them.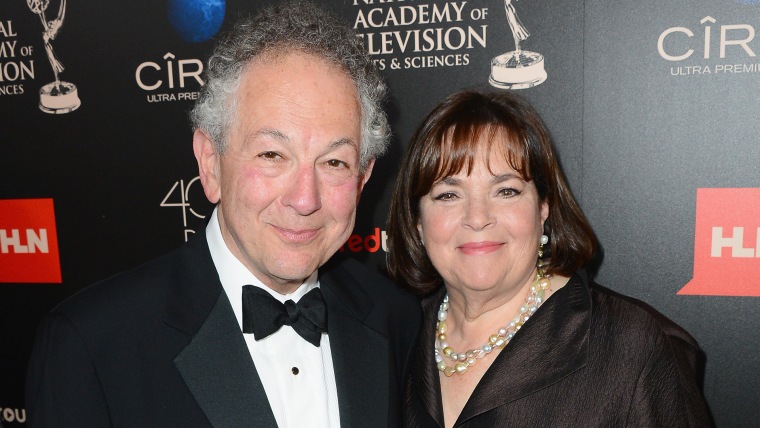 "I never felt that people did," the 69-year-old continued. "I think the one thing that we miss (out on) is a lot of people's friends are the parents of their kids' friends. So we never had that connection with other people that I see ... that network. But no, I never felt judged by it. Maybe people did, but I didn't notice."
While the Gartens' child-free — and pet-free — home may mean they have more time and less mess than some of their peers, Ina doesn't believe it has anything to do with the secret to her successful marriage.
RELATED: Ina Garten's career advice to young women: 'Goals aren't always helpful'
She first met Jeffrey while visiting her brother at Dartmouth when she was just 16 years old.
"He saw me walking around the campus, and he said to his roommate, 'I wonder who that girl is,'" she recalled.
That was the beginning of a beautiful relationship, and Ina knows why it's worked this long: "The secret is just that you care about each other and admire each other and support each other — and you get that back."
And sharing good food with each other can't hurt, either.