It's pretty special when a family gets to see an aging relative hold their great-great-grandchild.
A photo claiming to depict a 101-year age difference between an elderly woman and a newborn has sparked an outpouring of love, as grateful parents share touching photos of babies and relatives whose bond crosses multiple generations.
Inspired by this photo shared by the blog Life of Dad, parents around the world are sharing photos of other great-relatives with their tiniest family members.
Amanda Garber, a mom from Canton, Ohio, shared a photo of her son, Samuel, with his great-great-grandma, Helen Willaman, 101. Garber says when she saw the photo posted by Life of Dad, she was immediately reminded of how fortunate she and her son are to have Willaman in their lives.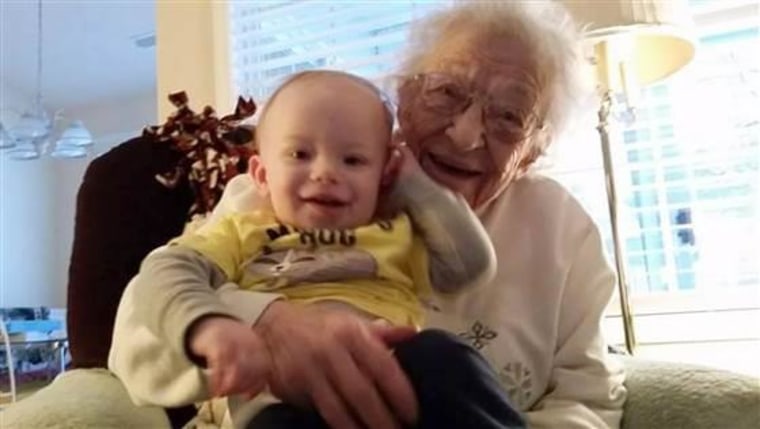 "My son and grandma are almost 101 years apart. I feel extremely blessed to have her in our lives," said Garber. "I love to hear the stories of when she was a little girl, or when she had a baby and how different it was back then."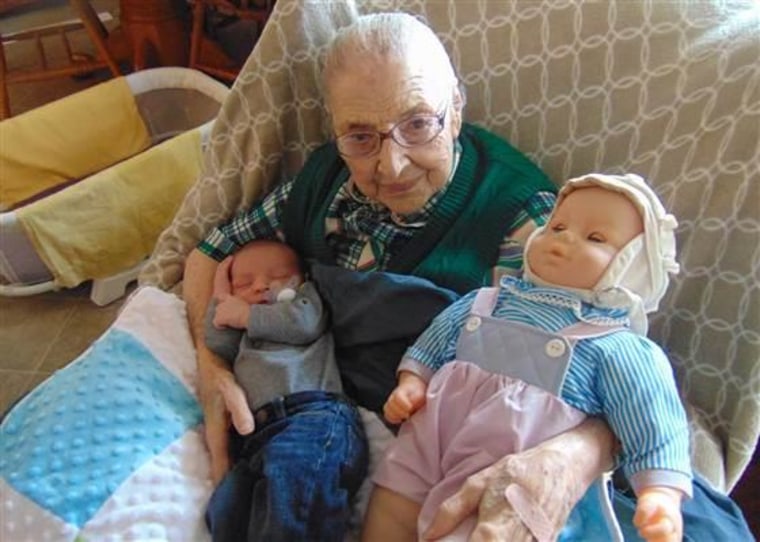 For Vallejo, California mom and grandma Laura Kayizzi, the photo brought to mind her own grandmother, who passed away this winter. Kayizzi shared a photo of her daughter's son being held by his great-great-grandmother, who was born in 1915 and lived to see five generations of her family.
"Her advice to my daughter about being a mom was, 'Love them as much as you can. They grow up fast,'" said Kayizzi.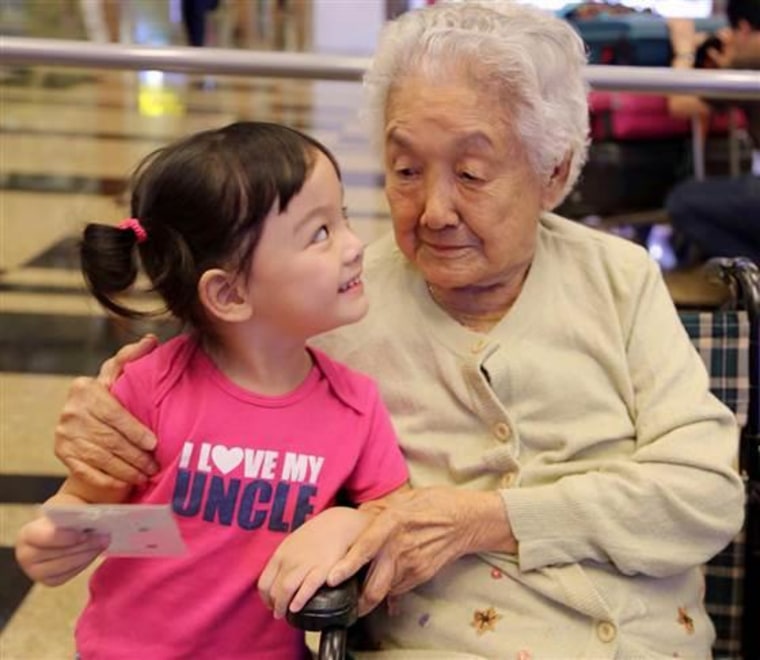 Shinyie Lim, who lives in the Netherlands with daughter Ruoxian, 3, says she posted a photo of her daughter and her grandmother, Sip Neo Oon, 103, because she wanted to join in on the fun of sharing such a unique family relationship.
"It's not often that a family has two such family members in a close relationship. My granny can't hear so well anymore, so she relies a lot on watching others' body language. So, it's good that Ruoxian loves to give her a hug or a hand," Lim told TODAY Parents. "My daughter also happens to be the one and only great-grandchild of my grandma's, so there is definitely some extra loving there."
This article was originally published Mar. 25, 2015 at 4:34 p.m. ET.