After nearly two weeks of unconfirmed reports, Ian Somerhalder has officially announced that he and wife Nikki Reed have welcomed their first child to the world.
In an Instagram post, the "Vampire Diaries" star revealed that he's not just a proud papa now, but he's also a very grateful husband.
"Just a quick note to you my beautiful wife," he wrote alongside a shot of Reed's Fit Pregnancy and Baby magazine cover. "You are briefly napping on the other side of the room after being an amazing mom all night so you'll read this when you wake... seeing these images reminds me of those amazing 9 months that you sacrificed your whole being to grow our little one."
"The kindness, the beauty and organic nature of these photos makes me so very proud," he said of the pics of the then-still-expecting "Twilight" actress. "You brought such fun and such power into our lives being pregnant but you literally brought the word sexy into pregnancy, we all see it. Thank you for being my partner in this life and thank you for inspiring not just me but all others who read, hear or see what your soul gives us."
While Somerhalder didn't share any details about their bundle of joy in the post, an earlier story from E! News explained that the couple had a girl on July 25 and named her Bodhi Soleil Reed Somerhalder.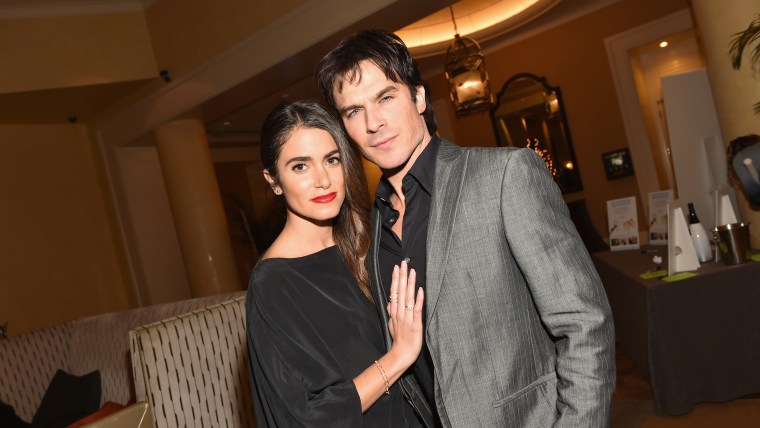 In her interview for Fit Pregnancy and Baby magazine, Reed opened up about the blissful morning the duo realized she was pregnant.
"I didn't have my glasses or contacts and I can't see without them. I was squinting, thinking, 'Are there any more lines?'" she recalled. "I yelled to Ian, 'Get up!' He ran into the bathroom, read the test, and we were so excited. We watched the sun come up together, just thinking, 'Wow, we're going to have a baby."
But, don't expect many more updates about the baby in the coming days. Reed explained that she and Somerhalder are committed to a "month of silence" in order to savor every moment with her.
"We'll take the baby's first month for ourselves," said Reed. "After the baby arrives, we're doing one month of silence. Just the three of us, no visitors, and we're turning off our phones too, so there's no expectation for us to communicate."
"Otherwise, every five minutes it would be, 'How are you feeling? Can we have a picture?'" said Reed. "You don't get those first 30 days back, and we want to be fully present."