A budding hair stylist is finding out it's best not to mess with your own tresses.
The parents of a 3-year-old girl named Ansleigh captured the aftermath of an epic haircut she gave herself recently, inspired by a friend of the family who is a hairdresser.
"I want to know how to do it," the girl tearfully explains. "I was just practicing today."
"You cut all your hair off," Chad Clark, her dad, exclaims, pointing out the family friend who impressed Ansleigh went to school to learn how to cut hair. "We need more practice, don't we?"
In the cute viral video, posted on the St. Augustine, Florida, family's Facebook page last week, Clark then shows off the girl's new "do" — a sort of mullet, with long locks in the back and super short sides. Ansleigh also managed to add some bald patches and cut off her bangs.
When Clark points out she's running out of hair to practice on, Ansleigh expresses hope it will grow back.
"Your hair will grow again," he reassures her. "You better not cut it again when you're little… we'll get you some scissors when you get bigger."
All's well that ends well. The video finishes with the dad saying "I love you" and the girl flashing a sweet smile.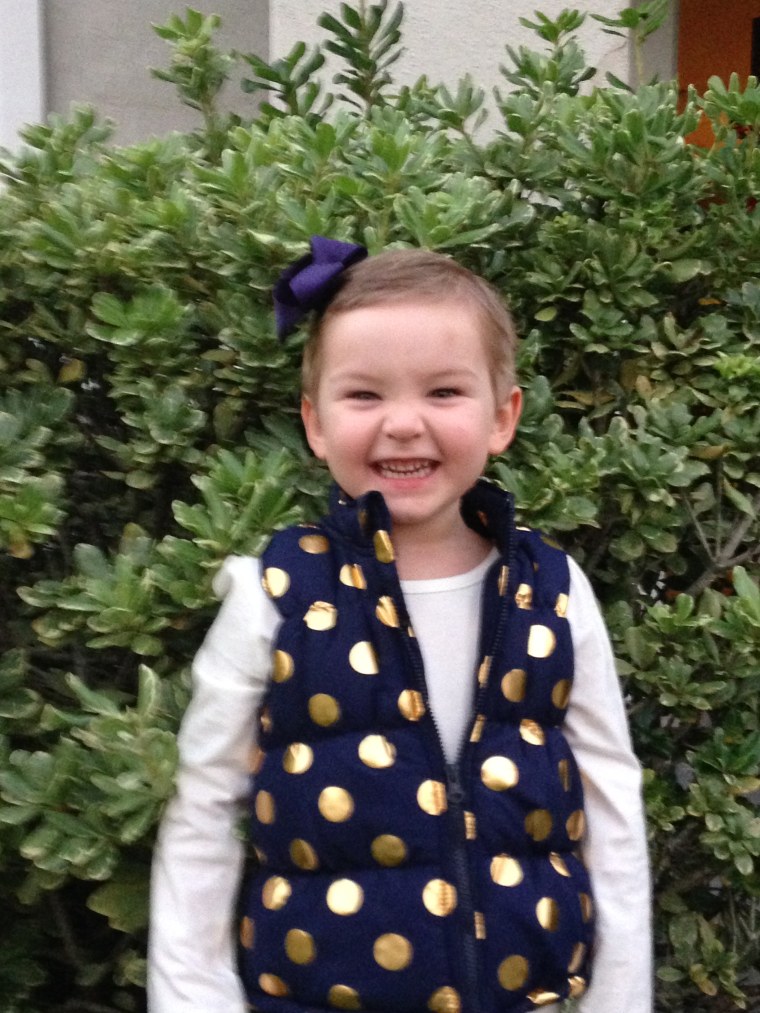 Clark said the infamous haircut happened while his wife was at a conference for the weekend, and he was watching the kids. Ansleigh was in her quiet time — a time in the afternoon when she stays in her room and reads books, colors or watches a cartoon while her little brother naps.
Ansleigh left her room and found a box in the hallway containing another box with a pair of scissors inside. She took the scissors back to her room and began to cut her hair.
"I happened to be walking by and heard a quick movement come from her bed, the kind of sound you hear when your child is doing something she knows she shouldn't be doing," Clark told TODAY Parents.
"I poked my head in. … When I noticed that she had no more bangs, my first thought was, 'Oh crap, my wife is going to kill me!' And my second thought was, 'On the bright side, she will never leave me alone for the weekend with the kids again.'"
The family friend who is the hairdresser offered to come fix the "do" and made it look beautiful, Clark said.