/ Source: TODAY Contributor
As a lifelong Democrat and a political pundit, I naturally wanted my daughters to share my political beliefs. And I thought I was doing the right thing by not-so-subtly encouraging them to love progressive politics.
Turns out I was wrong! My friends at Fox News have surely never heard me say THAT before.
But after talking with a psychotherapist about kids and politics, I might just change my campaign strategy for raising little Democrats.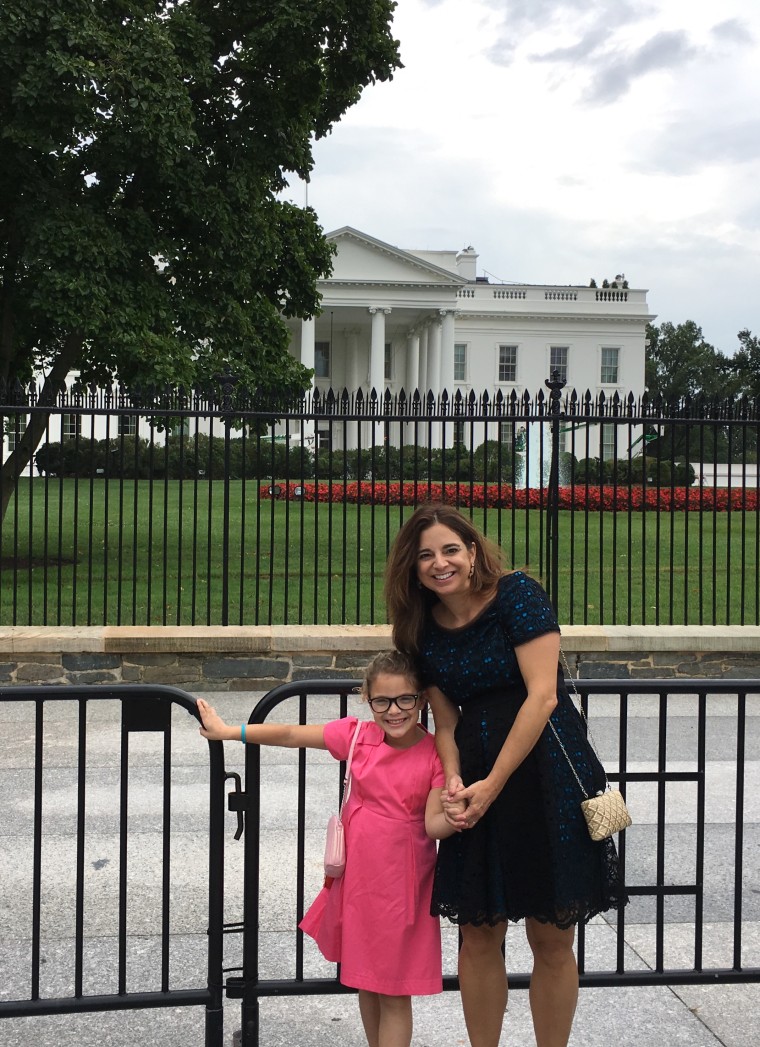 "I certainly think it's OK to share one's political views. I think that's completely OK, but I think it's also important to allow your children to have their own ideas about things," says Dr. Robi Ludwig, a psychotherapist, the author of Your Best Age Is Now, and mother of two teenagers.
What's all this about letting them have their own ideas about things? In my household, there's no avoiding politics. It's polite conversation for us at the dinner table and everywhere else. I know it's the same for my conservative friend Rachel Campos-Duffy, the "Red Mom" on TODAY's "Red Mom, Blue Mom" web series.
"What else is there to talk about?" she jokes. I agree!
And so far, so good. My daughters love going to Democratic events, and they were thrilled recently to meet U.S. Treasurer Rosa Gumataotao Rios, an Obama appointee, at a recent event. Hello, mini-mes! Not so fast, Ludwig says: "The reality is that, when kids are young, it's rare for them to have separate ideas from their parents."
Wanting to force our kids think just like us when they grow up, is, well, wrong (to put it nicely). According to Ludwig, that should never be the goal. "It's important for kids to be able to ask questions with their own ideas, present their own feelings, and to inquire about their reactions in an open-minded way."
Naturally, children listen to us when they're younger. But will they listen when they're, gulp, teenagers? What happens then? Will my children stray away from my way of thinking, politically? Have I got a future Alex P. Keaton on my hands? (For those of you who don't remember, Alex was the Reagan-loving Republican son of hippie, lefty parents in the classic 80s sitcom "Family Ties.")
Can I do anything to prevent that?
"Why would that be a goal?" Dr. Ludwig asks me. I'm immediately embarrassed. She continues: "Why would it be a goal to turn them into anything other than people who are socially conscious? To turn them … into a Republican or Democrat is a bit of, I don't want to say it but, brain washing. It's a form of indoctrinating, and I think it's much better to say: 'These are my ideas and this is why I believe in them. What are your thoughts? What are you hearing?'"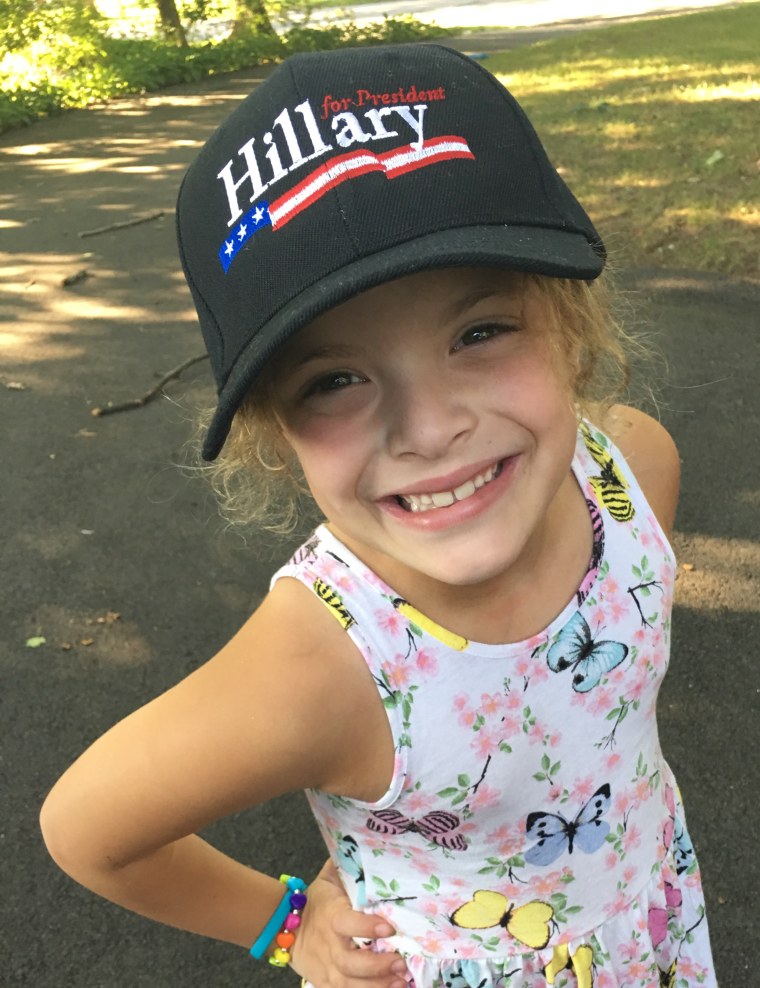 Hmmm. So I should be modeling political lessons and educating my two daughters, now 5 and 7, not indoctrinating. Interesting. I turned to my friend, the 43rd treasurer of the United States, who has been modeling what a Democrat serving our country looks like, up close, for her two teenagers.
But she didn't force them to be Democrats. "I try to actively engage both my kids," Rios tells me. "For example, voting. It's not just about throwing out candidate names as we approach an election. For many years, even when we were in California, I would sit down with my kids whenever we received the sample ballot and go through how I was going to vote and why."
And not just the big names: She would go through all the ballot questions, the tax propositions, and explain them all. "I am a big advocate for voting but it was also important for them to know why their vote was so important so that they understand the issues and the difference that their vote can make."
But, since Obama appointed her the Treasurer of the United States (her signature is on over a trillion dollars of currency), and she is a self-proclaimed Democrat, does that not mean that her kids are currently Democrats?
"Oh, yeah," she says with a smile. But that wasn't her goal, she assures me. "It's not necessarily that they vote like I would vote, but that they know how to make an informed decision."
According to Dr. Ludwig, people's political opinions are formed by the time they're teenagers, so it looks like Rios is safe with her little Democrats. As for younger kids, we need to approach politics in an age-appropriate way. Luckily, this election gives everyone on the political spectrum an opportunity to discuss the candidates and put them in the context of history. It can't be ignored that this is the first time the U.S. has ever had a woman candidate for one of our two major political parties. Pointing that out, Ludwig says, is a great way to engage the little ones . And not talking politics with kids can actually be a bad thing. (At least I was right about that!)
"There are people that don't discuss politics with their kids, they don't involve them at all, even as adults, and they are kind of lost," Dr. Ludwig says. "They may not know how to relate to politics."
So, I learned my lesson as a politically charged mom who wanted to raise Democrats: talking politics with kids is a good thing. It's an important thing. But making them into mini-political-me's is not a good thing.
Ludwig explains, "You don't want them to just be influenced by any powerful person in their lives without the ability to say: 'Why do I think this? … and let me think through what's important to me and my values."
Lesson learned. (But I still may be secretly horrified if my daughters grow up to be Republicans.)
Cathy Areu has written about politics for The Washington Post, USA Today, and People magazine. She is a liberal analyst who tweets all things political at @AreuCathy. She is also "Blue Mom" on this site's web series "Red Mom, Blue Mom," dishing on parenting and politics.