If her 2014 hit "Fight Song" is any indication, singer Rachel Platten is tough. We were thrilled when the songstress announced her pregnancy last week, but we all know that being pregnant is hard work — celebrity or not.
That's why we are huge fans of the real, raw story Platten shared on Instagram on Saturday.
"Yesterday an (excited) acquaintance told me, 'Wow, your hips and butt look way bigger! So cool!' the singer wrote on Instagram.
"Then I cried for 30 minutes. Because I've also noticed my body changing because, duh, I'm making a human, but I'm like 'Oh, I'm being hard on myself no one can tell.'"
On July 25, Platten shared news that she and husband Kevin Lazan are expecting their first child. " I promise to continue to share as much of this process with you as I can," she wrote.
And she's keeping her word.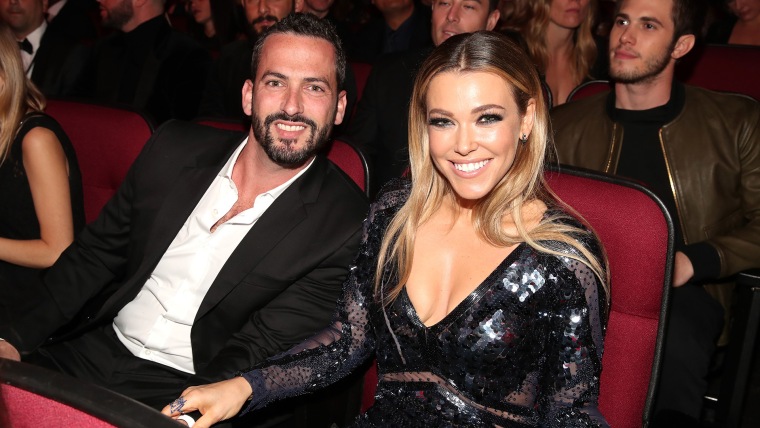 Platten has previously been a huge proponent of body positivity, coming on TODAY back in January to promote Aerie's decision to stop using Photoshopped images in their ads.
But, still, when you're pregnant, and your body is changing in unexpected ways, it can be hard to stay upbeat.
"When she pointed it out publicly it stung so bad," Platten continued. "For so long, I have had to keep my body a certain way, and it's nice and freeing to just let it do what it needs to, and I'm proud that I'm letting my baby get all the nourishment it needs."
"Can we just put it out there that it is never cool to tell any woman their ass got bigger (or smaller). Just don't comment. Even if you're excited because it signals to you the miracle of life is happening—it's still our bodies, and it's sensitive!"
Amen, Rachel. We can't wait to meet your little one.