/ Source: TODAY Contributor
Madie Cardon, 16, learned this week that Twitter is not the place to keep your diary secrets.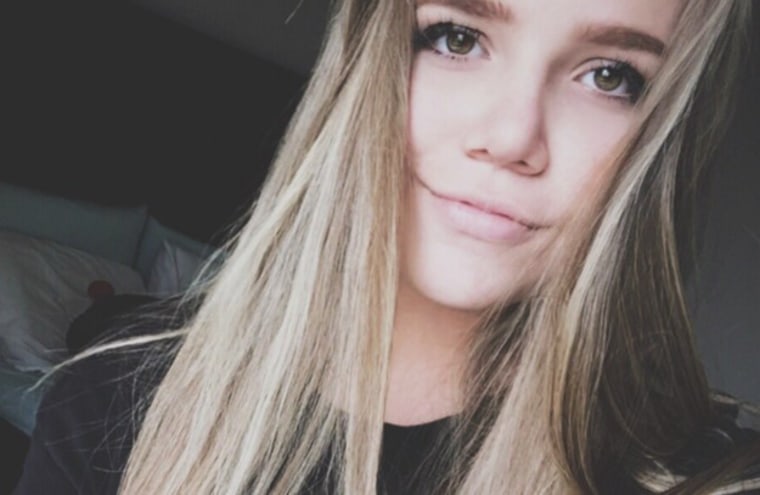 Madie reflected back on her 7-year-old younger self the way so many teens do — through social media — by tweeting hilariously dramatic installments from her second-grade diary that soon went viral.
Madie's diary from 2008 brims with intrigue. The drama begins with her crush on a boy named Riley — followed by her dashed dreams when she learns that Riley likes a girl named Jessica. Devastated, Madie concocts a plan for Jessica's demise: "I think I will tell Riley her secret. She wears pull ups! After he finds out he won't like her anymore."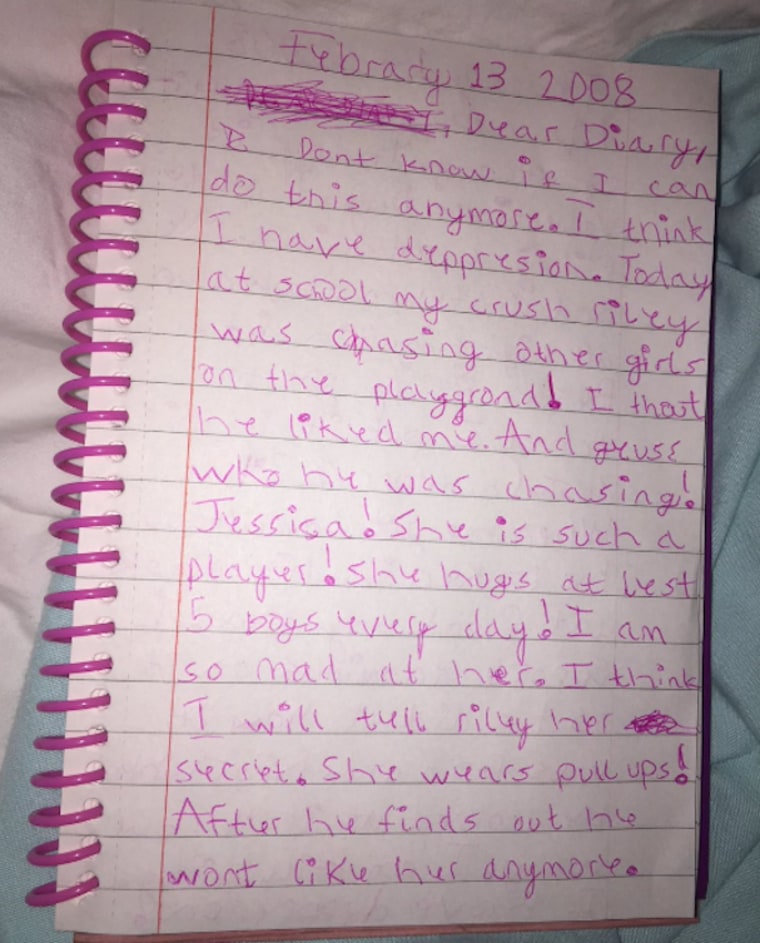 In her next diary installment, Madie writes about how she and her sister Katelyn worked all night on an anonymous Valentine's Day card for Riley — but the romantic plan backfired at school the following day. Tears and "deppreson" followed.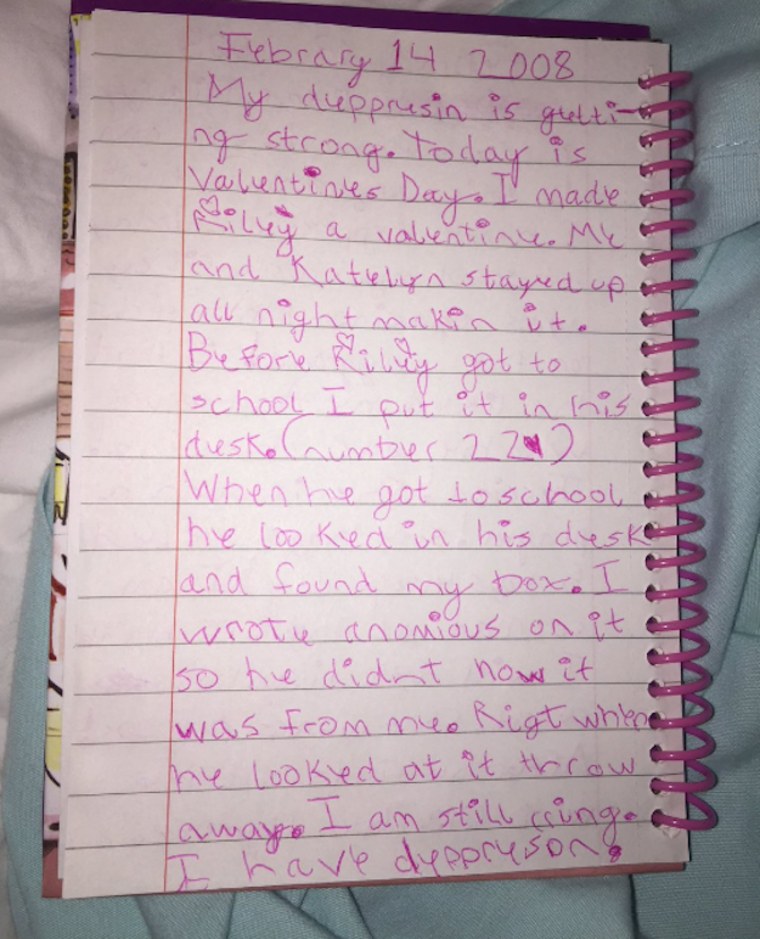 The next day, Madie resolves to swear off boys forever (and even draws a picture in her diary entry to demonstrate her strong feelings).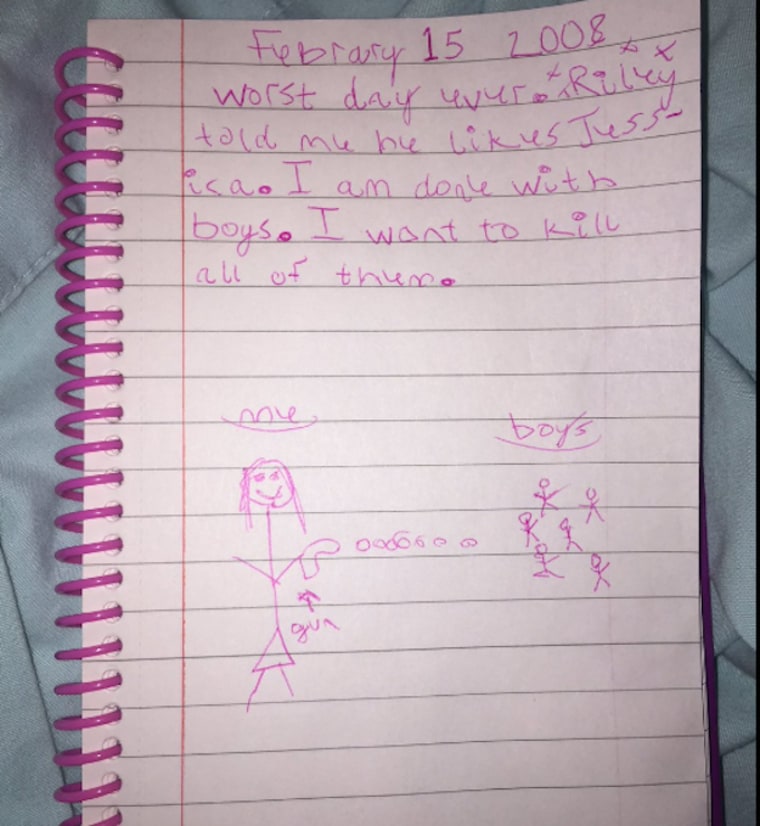 Madie told TODAY Parents that she can't believe what she wrote in her diary so many years ago, and she also can't believe it's blown up the way it has on BuzzFeed and other sites. Madie's parents — Bryan Cardon, 42, and Robyn Cardon, 43, of Mapleton, Utah — said they had no idea so much drama had been brewing in their 7-year-old daughter's life.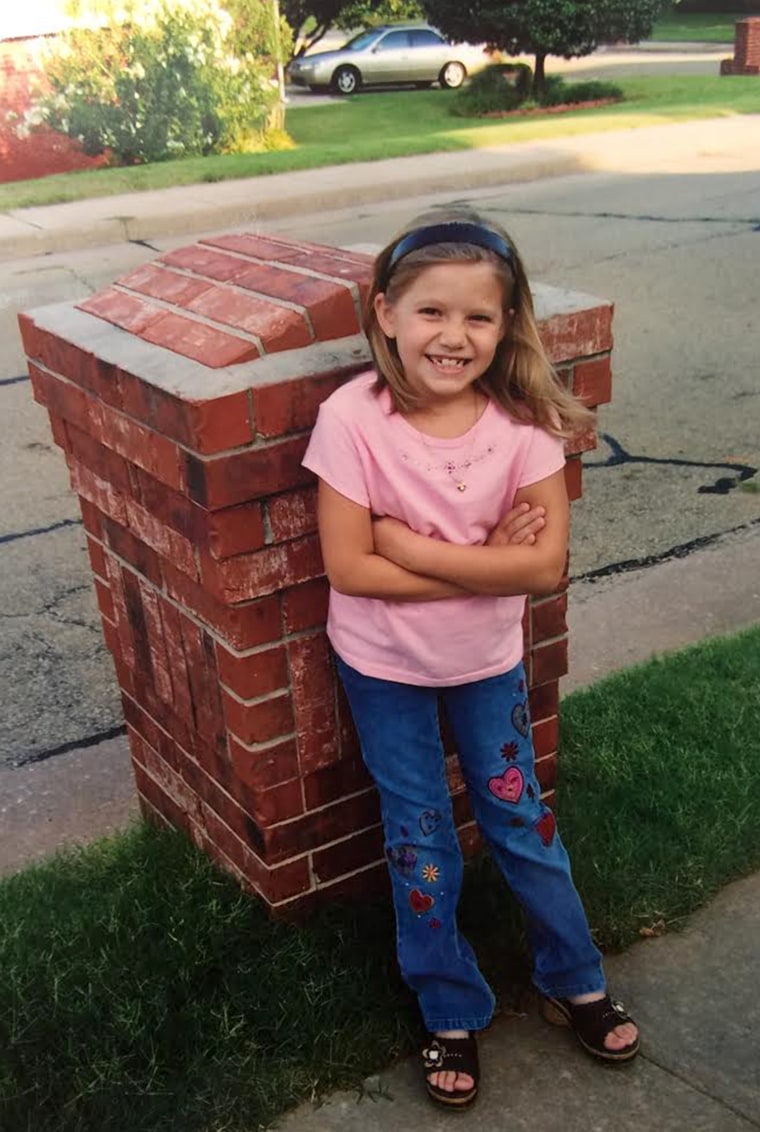 "Madie used to be super shy around boys up until we moved to Utah two years ago," Robyn Cardon told TODAY. "She has really come out of her shell and has quite a few guy friends."
Many of the thousands of retweets have lamented similar stories of love triangles, lost love and one-sided crushes.
As for the revealing of her former classmates' first names, Madie said, "It happened too long ago to get mad about it now." She said she hasn't spoken to Riley or Jessica in the years since she moved away after elementary school, but she tried to reach out to Jessica this week. Jessica hasn't responded yet.
Madie did make contact with Riley's current girlfriend, who told her that Riley "isn't loving the fame, but does remember it happening." She said Riley didn't know until this week that the anonymous Valentine from 2008 had come from Madie.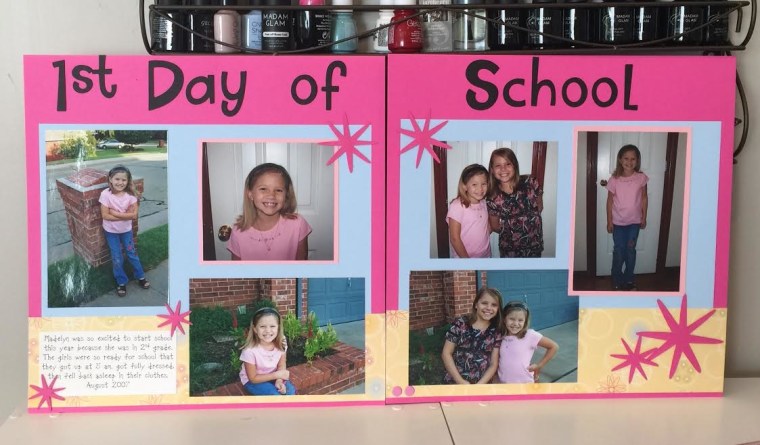 Did any of Madie's youthful experiences shape the way she deals with boys now?
"Not really," Madie said. "Boys were pretty immature back then. They are a lot different now."
Brandy Yearous is a TODAY Parenting Team contributor and the creator of the Super Mom Workout app.