Jenny Moretter didn't expect a lot of girls to show up to her daughter's 10th birthday party. After all, Mackenzie has had a hard time making friends at school. But when absolutely no one RSVP'ed "yes," the Minnesota mother's heartbreak led to an outpouring of love that brought a whole town together in celebration.
Mackenzie has Sotos Syndrome, a rare condition that has caused her to grow at a faster rate, while leaving her with speech issues and learning problems.
"Kids are friendly to her, but she doesn't have friends. No one calls and talks to her. I'll show up at her school and she will be playing alone," her father, Matthew Moretter, told NBC affiliate KARE of Minneapolis-St. Paul.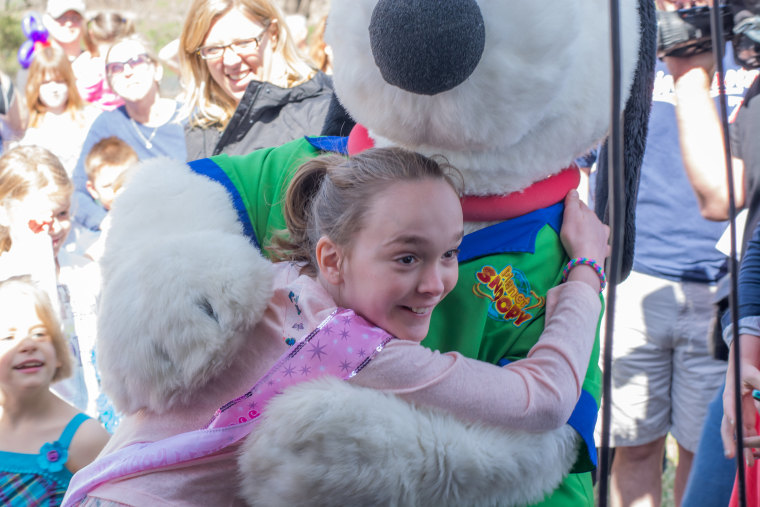 When Mackenzie's mom realized that none of the invited guests were coming to the party, she took to Facebook to implore mothers in their town of Shakopee, Minnesota, to bring their daughters. She was determined that Mackenzie would not turn ten all by herself.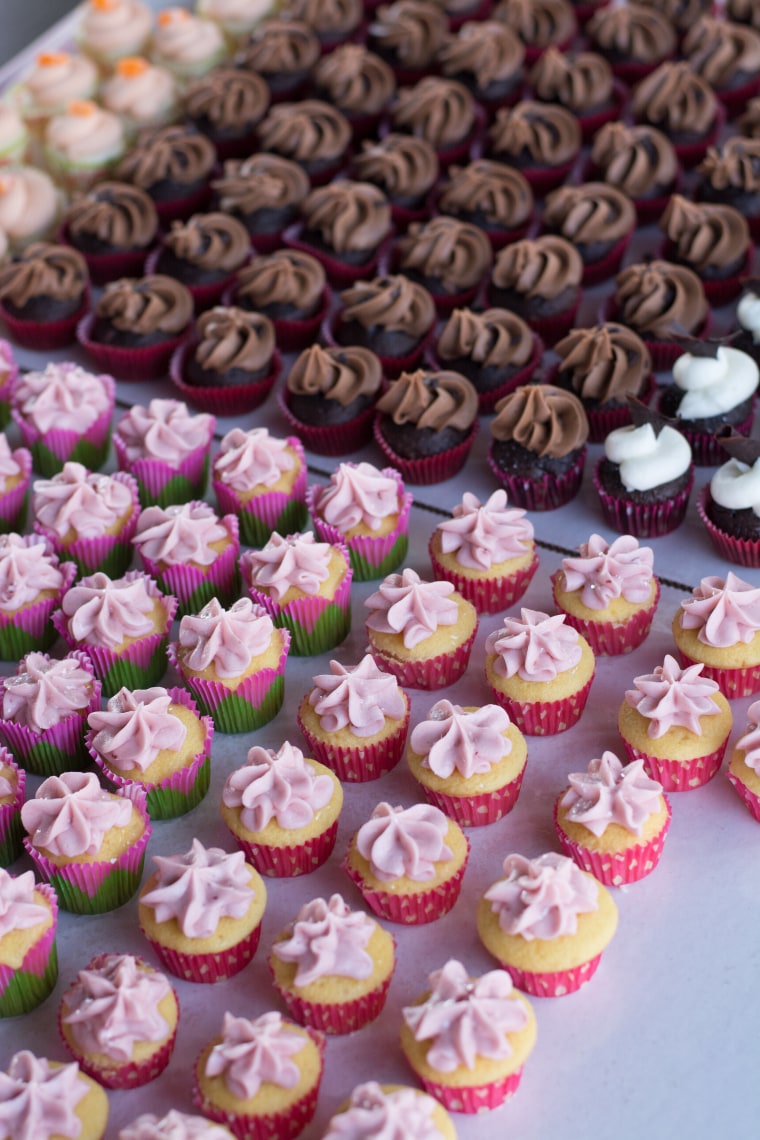 "I thought to myself, you know, this isn't the first time that people haven't RSVP'ed," Jenny told TODAY. "And I said, this year, that's not going to happen. I was tired of the way my daughter was treated at school, and I was tired of watching her sit alone by herself on her birthday."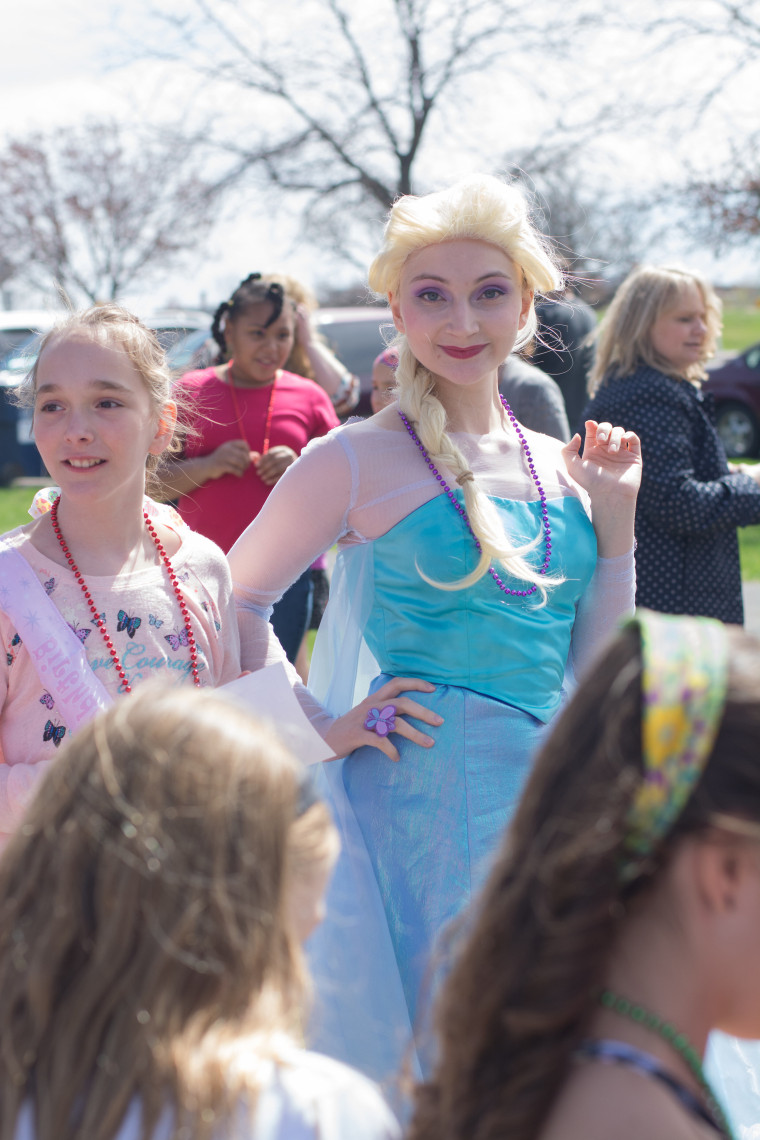 "Hello moms," she wrote on the Facebook event page. "I'm writing because I have a beautiful daughter named Mackenzie who is turning 10. I recently invited several girls to her birthday party this Saturday. I got cancellations or no calls at all saying whether they're coming or not."
"I'm reaching out to moms who have daughters between the age of 9-11 that would love to come to a birthday party tomorrow from 11-1:30."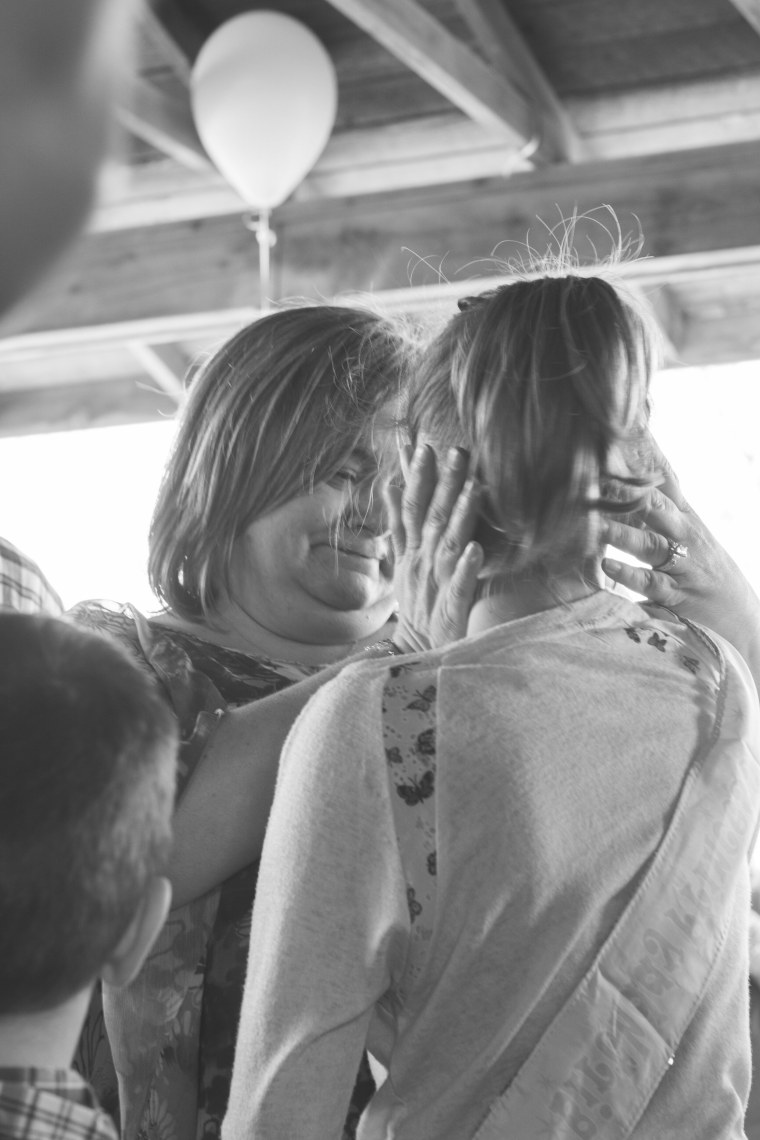 Moretter didn't realize then what an impact her words would have. Within hours, the post went viral, attracting the attention of local news outlets and prompting a cascade of "random acts of kindness."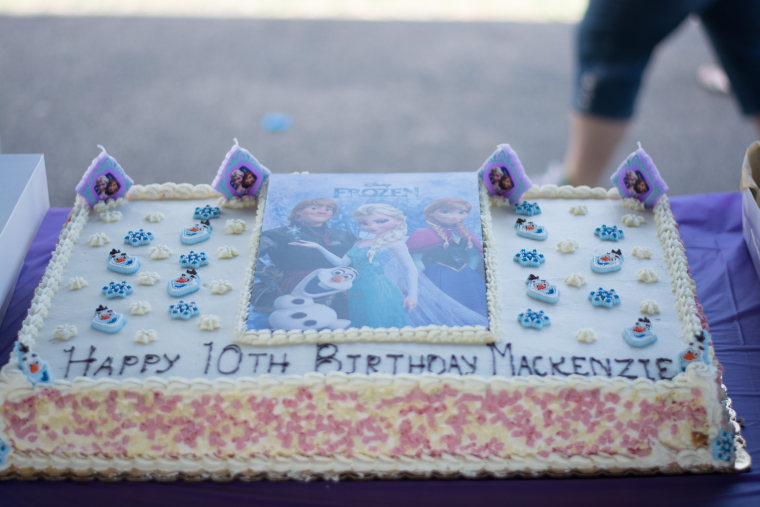 "It all happened within an hour, really," Moretter said. " I was just shocked. Before I knew it, there were people at my house from different news stations, and different PR companies calling me to ask if they could distribute my contact information. And then, out of nowhere, this whole party planning committee was created."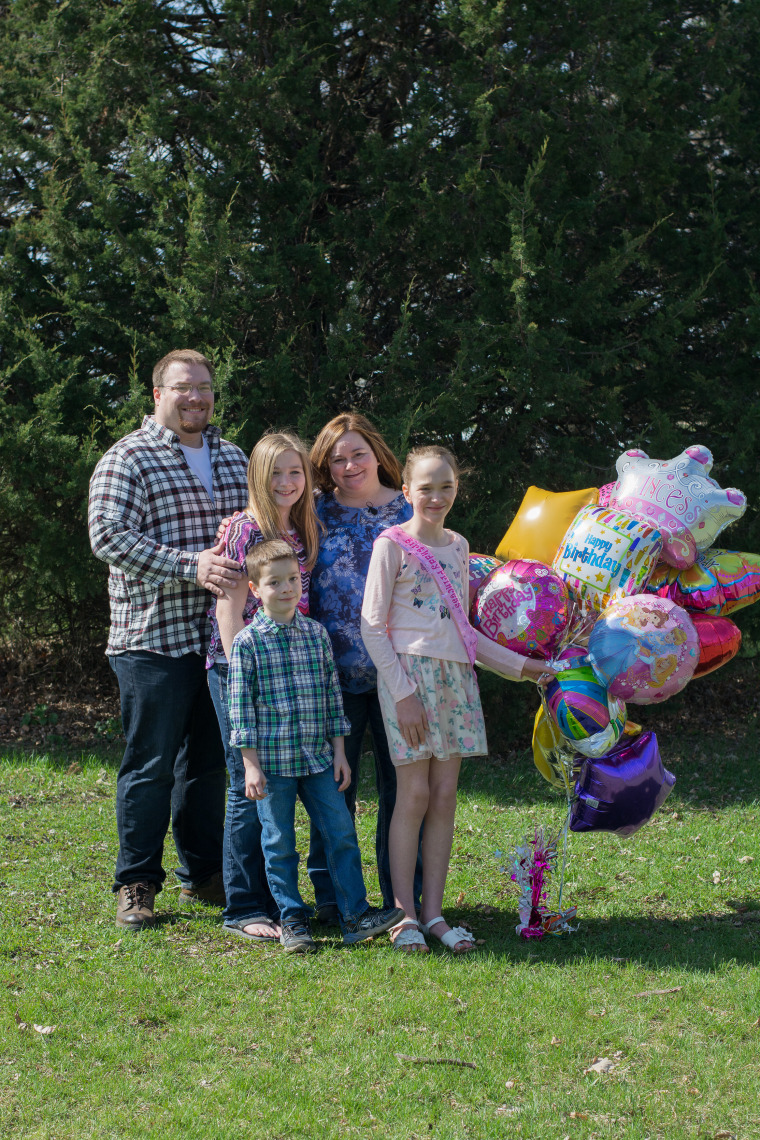 When the town got wind of the news, people scrambled not just to attend — but to turn the small party into the event of the year.
The new "party committee," a group of self-appointed good Samaritans, got together to urge local businesses to donate. It seems as though not much urging was needed. Local bakeries, restaurants, and other food vendors jumped at the chance to donate a ton of free delicacies and desserts. Among the food items donated were cupcakes and a giant Frozen-themed cake. Tables, chairs, and linens were also donated, and a professional photographer donated her time at no cost.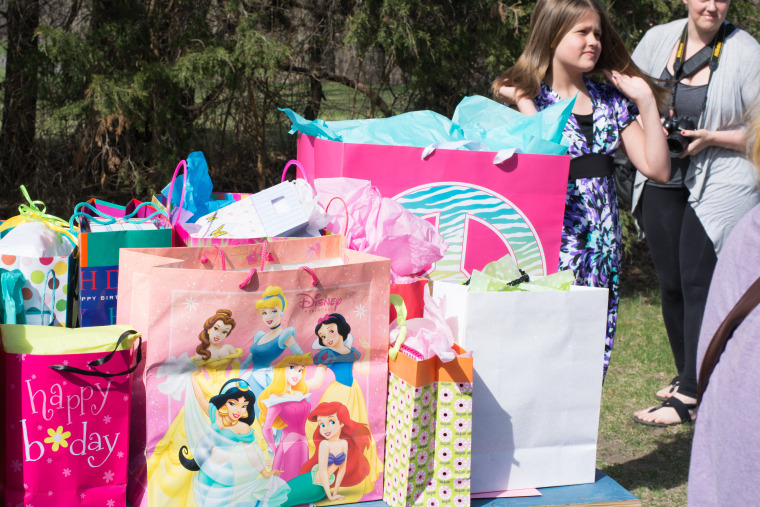 And the goodness didn't stop there.
Next, the committee got in touch with Shakopee Mayor Brad Tabke. He was moved by Mackenzie's story, and issued an official proclamation declaring April 18, 2015 to be "Mackenzie Moretter Day." He also helped to orchestrate the appointment of a local park as the new official venue, allowing dozens — and soon, hundreds — more guests to be involved.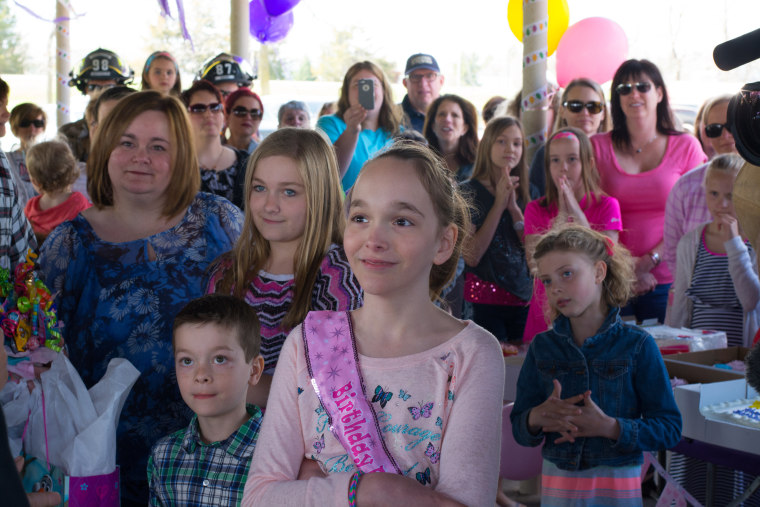 At least 500 people showed up to the party Saturday. The Shakopee Fire Department made an appearance and let guests explore one of their trucks. Minnesota Vikings player Charles Johnson showed up to say his own "happy birthday." An actor playing Frozen's Elsa entertained the crowd.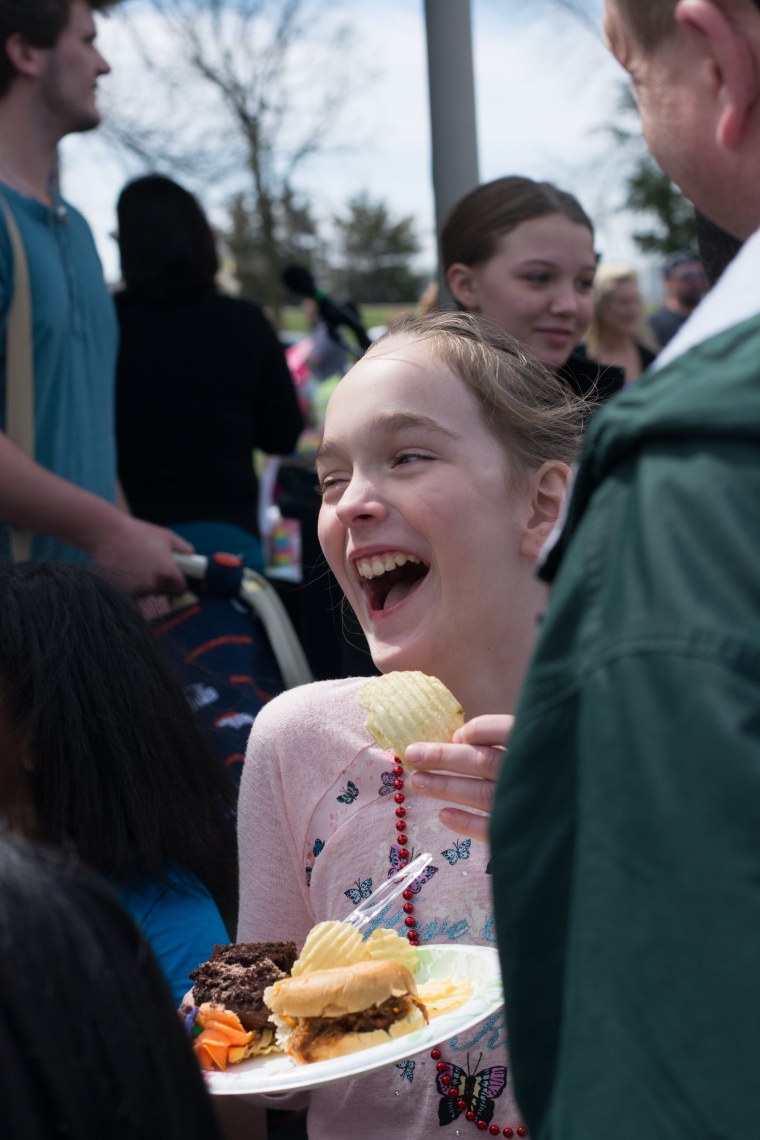 A GoFundMe account was set up to raise money for the event and was more than successful. Since so much was donated, however, less than a quarter of all the money raised was spent on the party itself. The rest will be donated to SimonSaysGive and Icing Smiles, organizations that give birthday gifts and celebrations to children in need.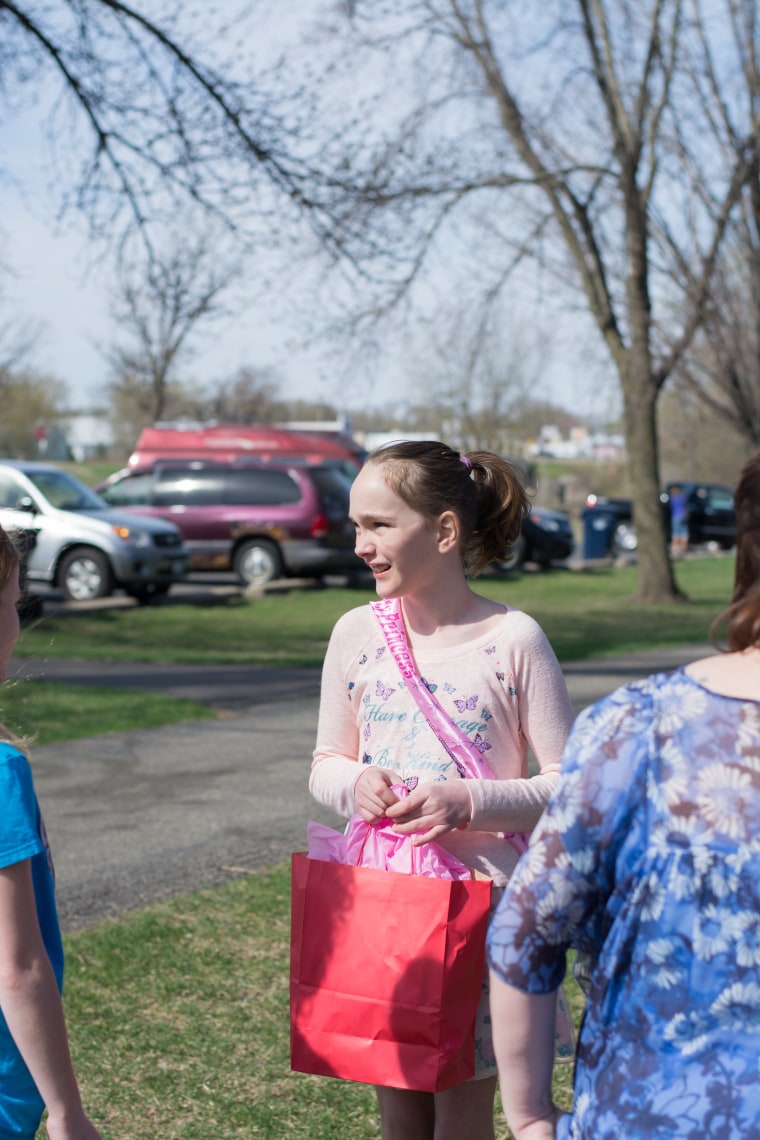 "I see a side of Mackenzie the rest of the world may not be privy to — she's intelligent and thoughtful, courageous and kind. Mackenzie was deserving of one special birthday." Jenny wrote on the Facebook event page. "On Saturday, you changed the life of a little girl that many of you have never met. And, you've given this mother purpose to spread a message of acceptance, tolerance and love."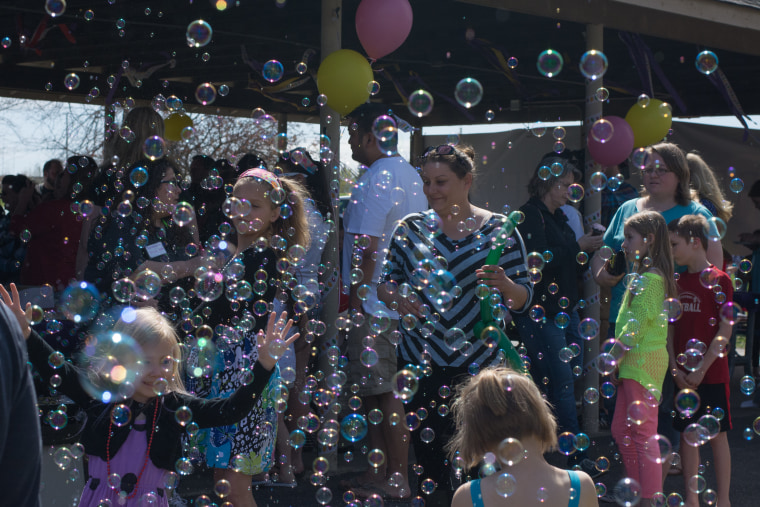 Mackenzie also voiced her gratitude in a small speech to the huge crowd.
"I have a hard time making friends in school," she said. "But thanks to all of you, my voice was heard. I love you all."