/ Source: TODAY Contributor
Eight-year-old Heidi VanSumeren picked up reading quite easily as a kindergartner, inheriting her eldest sister Hannah's love of books. One of Heidi's favorite things was reading to her other big sister, Avery, who was developmentally disabled and died last year.
Tragedy struck the VanSumeren family again in March, when a house fire destroyed all of their belongings, including Heidi's books, a desk she received for Christmas and two beloved pets. The devastating fire left the second-grader sad, scared and confused.
But on the day Heidi arrived back at school in the small town of Parma, Michigan, she was chosen to work with children's author and illustrator Bob Shea. He was so moved that the next day, he turned to his Twitterverse of authors and illustrators with a simple request: "SEND HEIDI BOOKS." The results were overwhelming.
More than 500 books — and counting — have arrived at the school, according to teacher Colby Sharp, who blogged and tweeted about the visit. The books, many of which are signed by the authors and illustrators, were piled on the principal's desk, and Heidi was amazed at what she saw: "Boxes and boxes of books."
"I felt happy and excited," Heidi told TODAY.com. "I just want to read them all."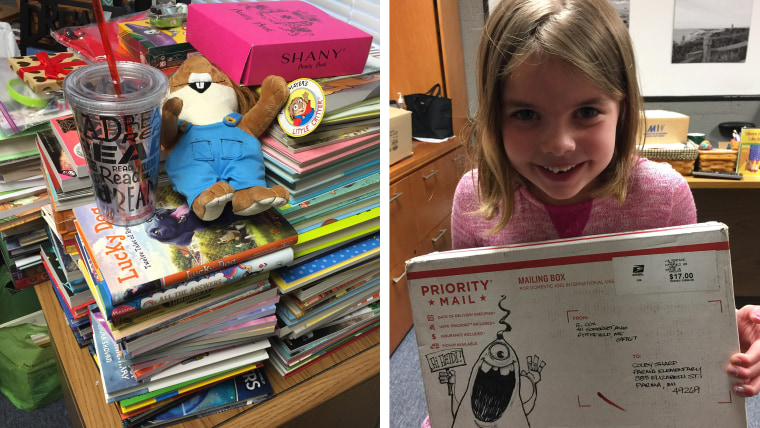 "I think Bob Shea is a pretty great person," she added.
During his visits, Shea asks school officials to choose a student who is shy or could use a boost when he needs a volunteer to help him draw a character from one of his books. He learned from a teacher that Heidi was upset about losing her desk, supplies and books.
"It broke my heart," Shea said. "I wanted her to have some books. I couldn't get her a house or give her any kind of comfort. But you know what? The book thing — I can help her with that."
Books arrived from authors, illustrators, publishers, teachers, librarians and others around the country as Shea's simple tweets were shared by Sharp and others. Heidi also received notes, drawings, bookmarks, stickers, art supplies and even a new desk, chair and bookshelf.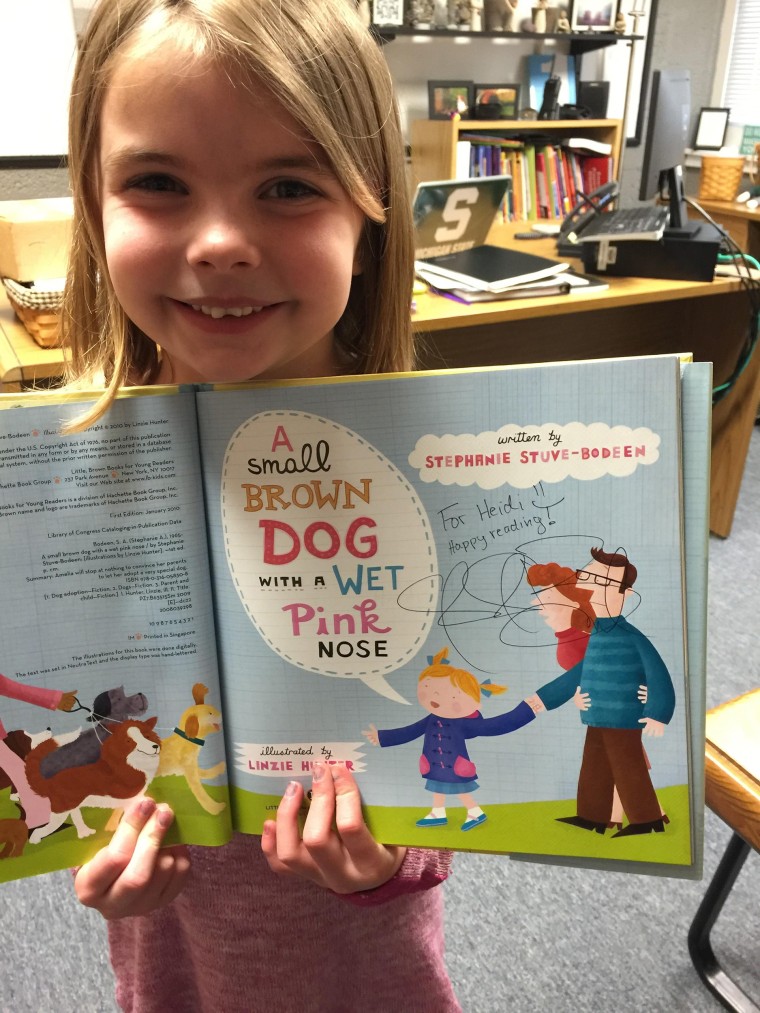 "It's unreal how many books she has," said Heidi's mother, Beth VanSumeren. "I think it completely took her by surprise."
It was a welcome surprise. The books have changed Heidi's life, becoming a happy distraction in the aftermath of the fire, VanSumeren said.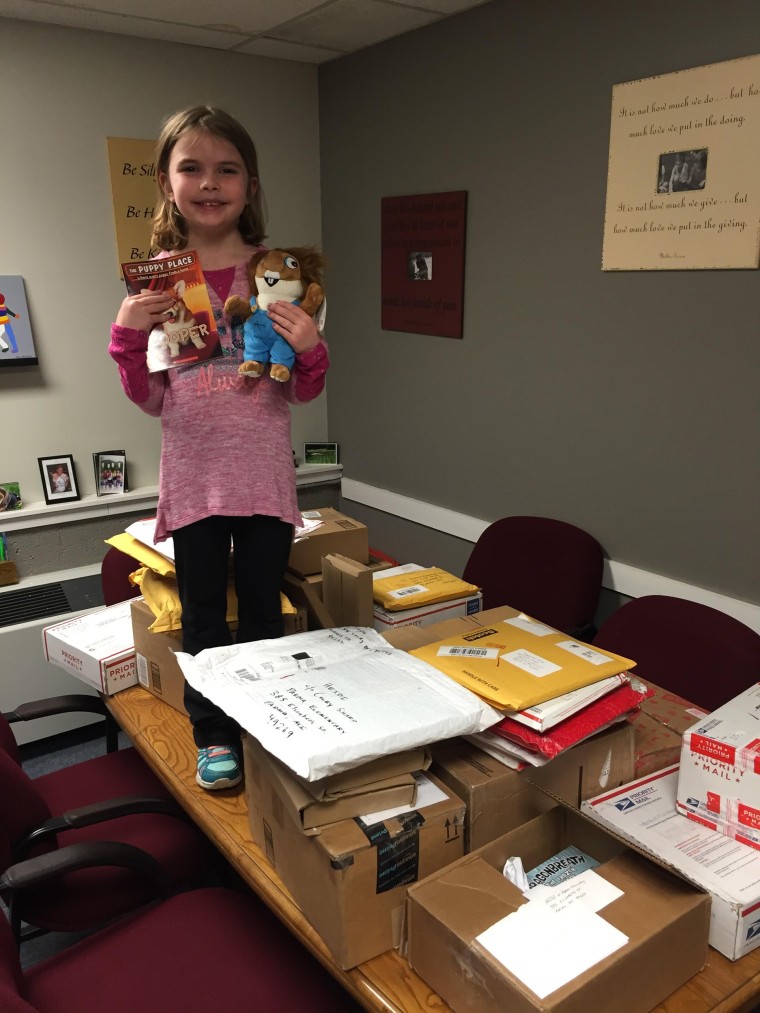 "It's been so wonderful for her because she really does enjoy books and it's been something positive for her to focus on," she said. "She was pretty sad and we all were sad and devastated, and it just keeps her positive."
The family is staying with Beth's parents in Parma, and many of Heidi's new books are stacked beneath the kitchen table.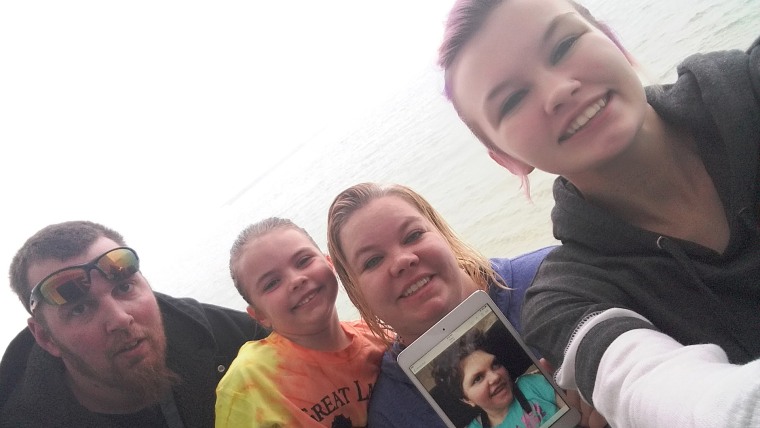 "She'll hide out underneath the table with all her books," VanSumeren said. "She just uses reading as her way to cope and she uses it for her quiet time."
Sharp, who organized Shea's visit, was in principal Susan Haney's office when Heidi came in to see the first batch of books in late March.
"She was so happy and surprised," he said. "She just wanted to look through and read the books and look at the signatures. It was pretty cool."
At Haney's suggestion, Sharp recommended that Shea pick Heidi to draw with him on March 22.
"We couldn't think of a person more needing a boost than someone who had just lost everything," he said.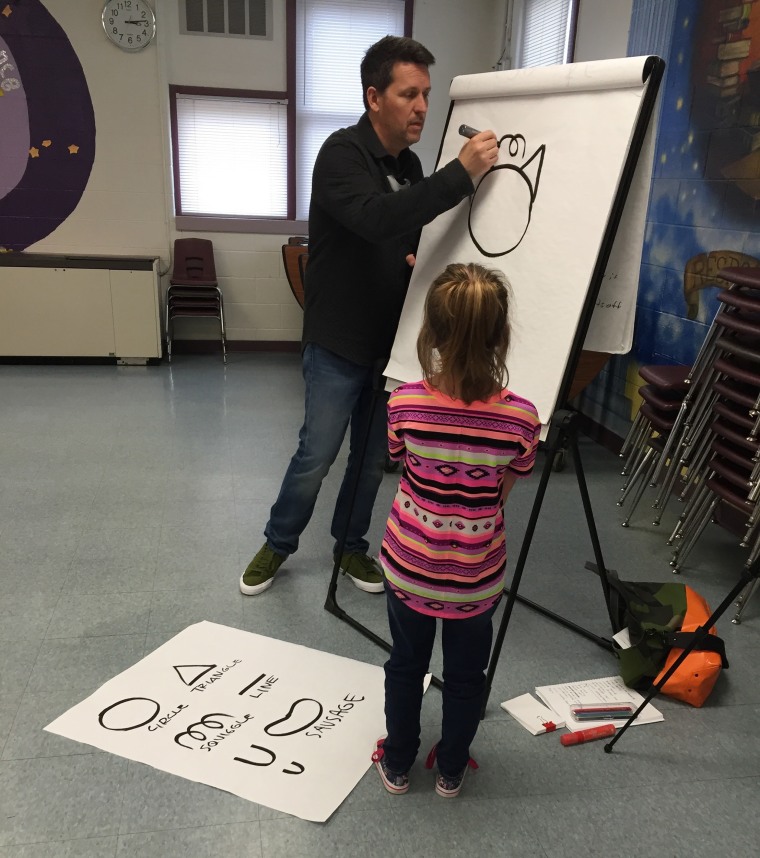 "This poor little girl has been through more than I have in my 34 years and she's the happiest kid in school," Sharp added. "It's because of the generosity of complete strangers and because the authors know the power of books and know that no one should go without something to read."
The VanSumeren family is grateful for giving Heidi books — and hope.
"We are thankful for everybody that took time out of their day to show Heidi love and support," VanSumeren said. "We've been through a lot in the last year and this fire was just another thing. This is just proof we're going to get through it."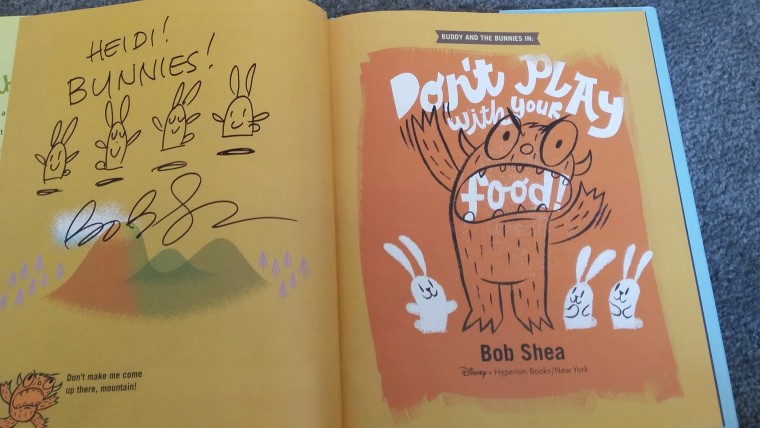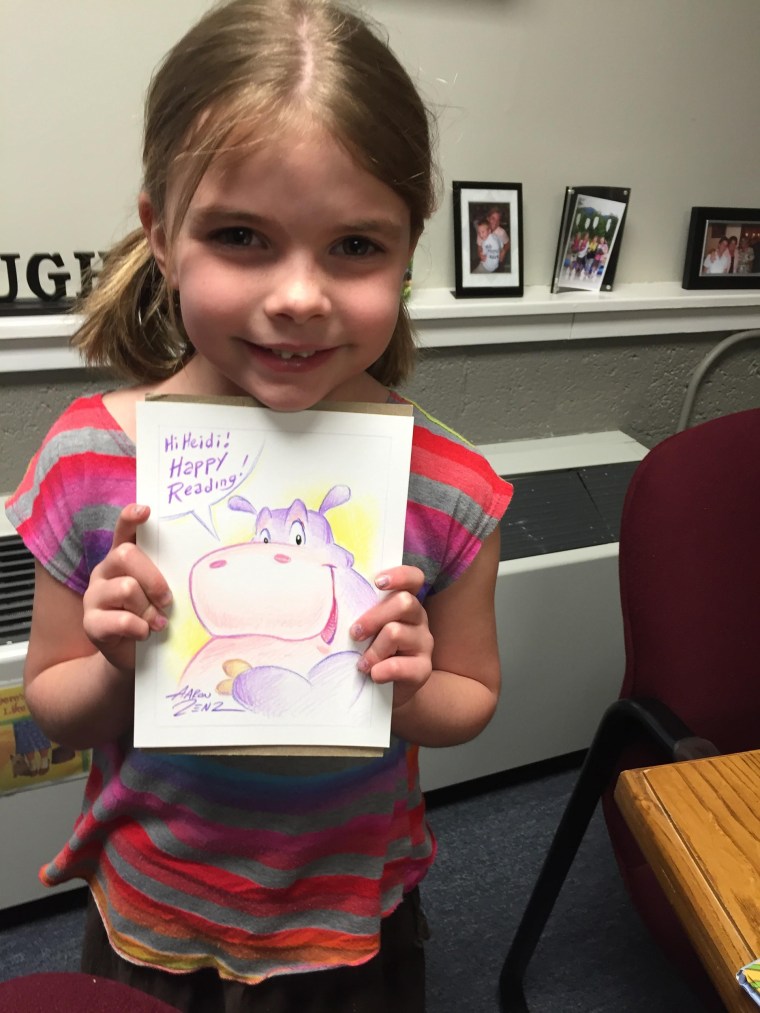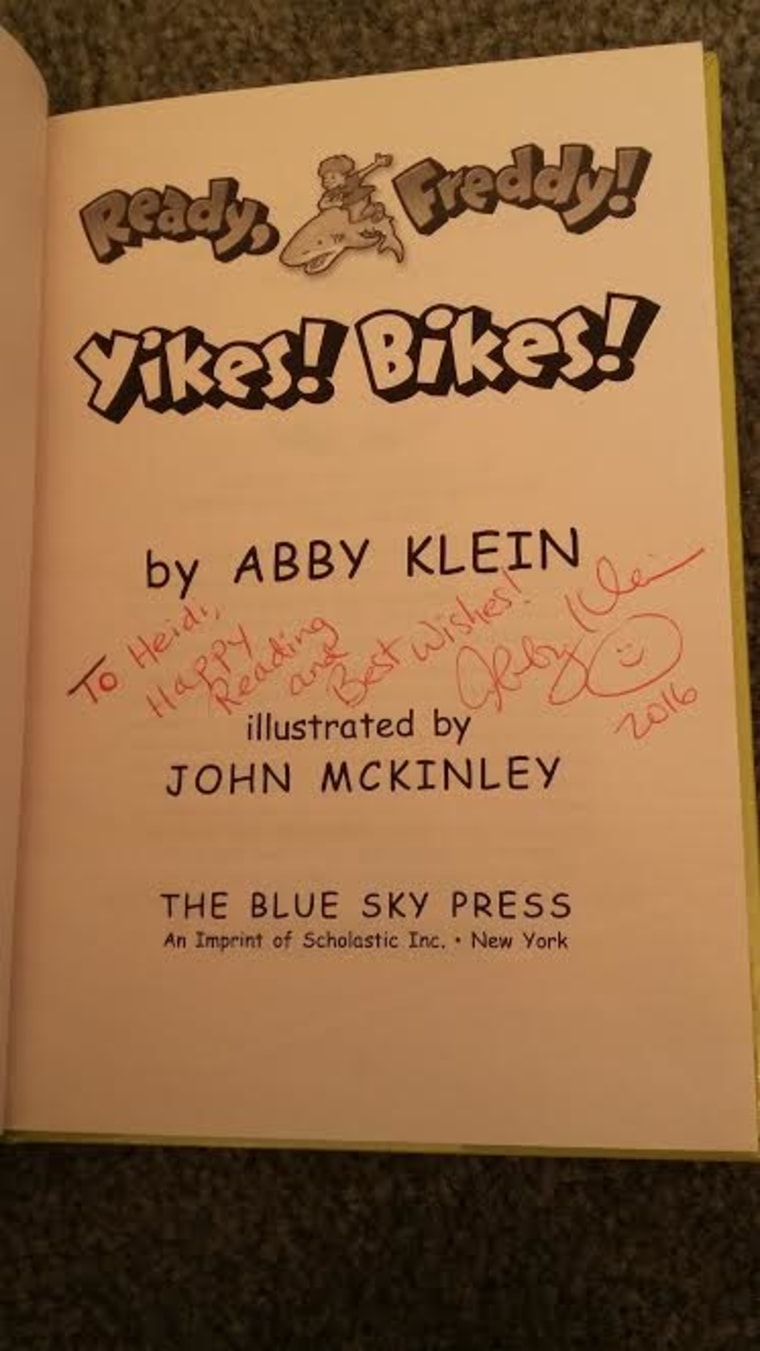 TODAY.com contributor Lisa A. Flam is a news and lifestyles reporter in New York. Follow her on Twitter: @lisaflam