/ Source: TODAY Contributor
When Kinsey French, a special education teacher, married her middle school sweetheart, she was determined to include her six students in her life-changing moment.
French's students, who all have Down syndrome and range in ages from 7 to 11, accompanied her down the aisle as ring bearers and flower girls during the ceremony. French says their presence made her special day feel like a fairy tale.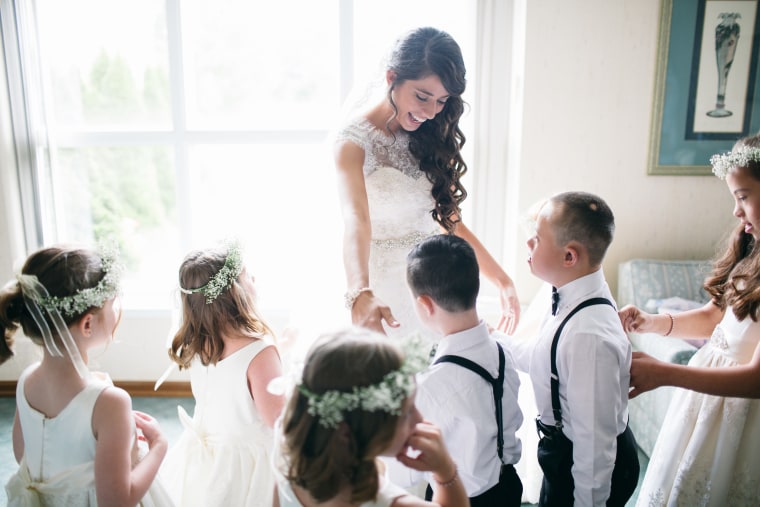 "I wanted to grow up and get married to my Prince Charming, and have all my loved ones there with me," the 25-year-old Louisville, Kentucky, native told TODAY Parents. French met her now-husband in the seventh grade at Christian Academy of Louisville Rock Creek. She has been teaching at the school for three years as part of a program that offers an inclusive educational opportunity for students with Down syndrome
Because French is so dedicated to her students, Josh surprised her with a marriage proposal on campus in front of the kids and faculty.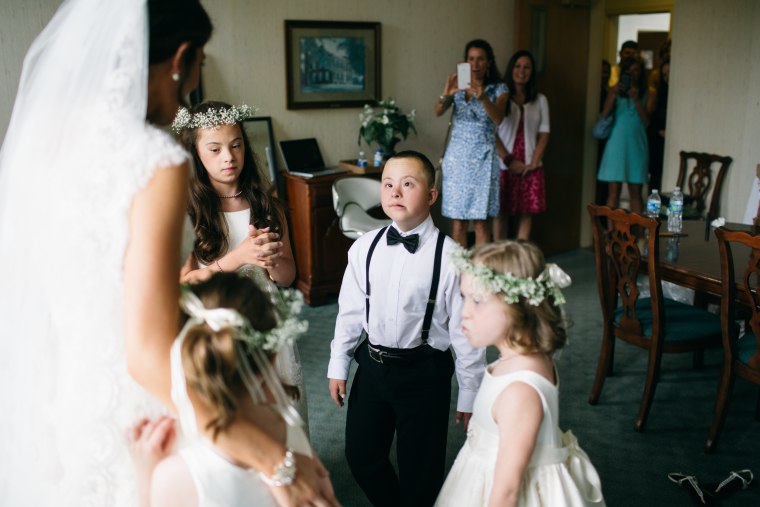 Shortly after getting engaged, French asked Josh if her students could participate in the celebration. "When I told Josh that I wanted my students to be a part of the wedding, he was totally supportive and so excited to include them in the special day," she says. "We talk a lot about my students, and he said, well, they're like family to me too."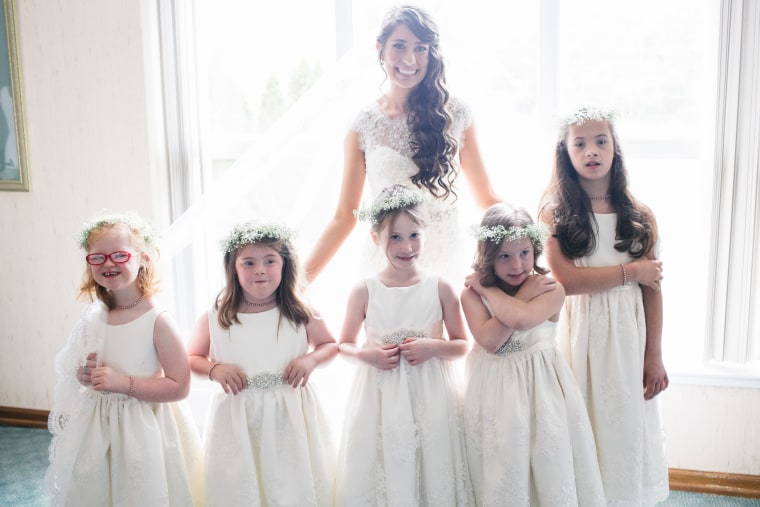 During an awards ceremony at the school, French presented her students with wedding invitations.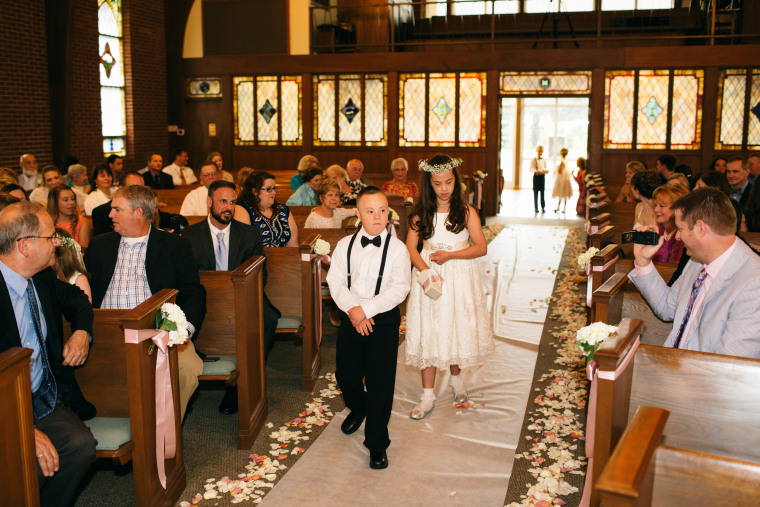 Traci, mom to 10-year-old Kate, was there when French gave out the invitations. "I was a little emotional when [Kinsey] asked Kate and the kids," Traci says. "I just felt like Kinsey and the teachers treat our kids like family." She said her daughter Kate's face lit up when she received the invitation. "I think she told everybody in town about being in Kinsey's wedding," Traci says.
Never miss a parenting story with TODAY's newsletters! Sign up here
Adds Kate: "I loved watching Miss Kinsey getting married... I got to throw out flowers [onto the aisle], and the mashed potatoes [at the reception] were so good."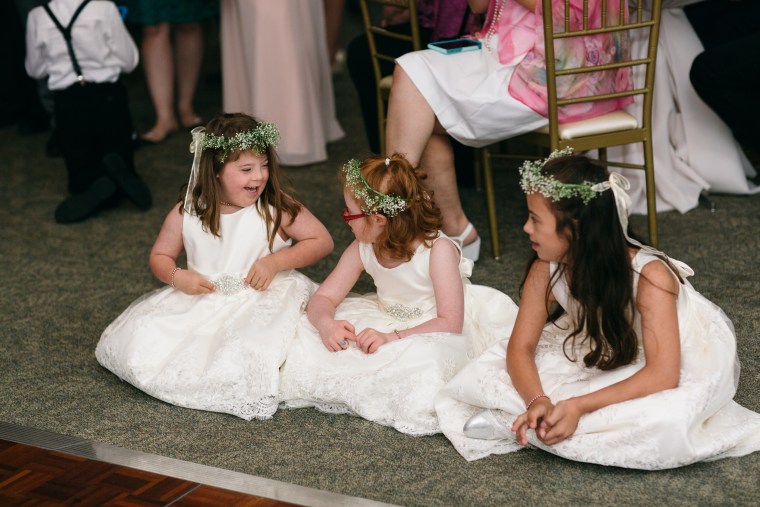 Eight children made up French's bridal party, six of whom were her students. "The other two children in the wedding photo are my niece and Josh's nephew," says French. All the flower girls received a pearl necklace, bracelet and a purse. French's mother made their dresses. "They got to do dress fittings, and feel like princesses, and that was exciting," says French.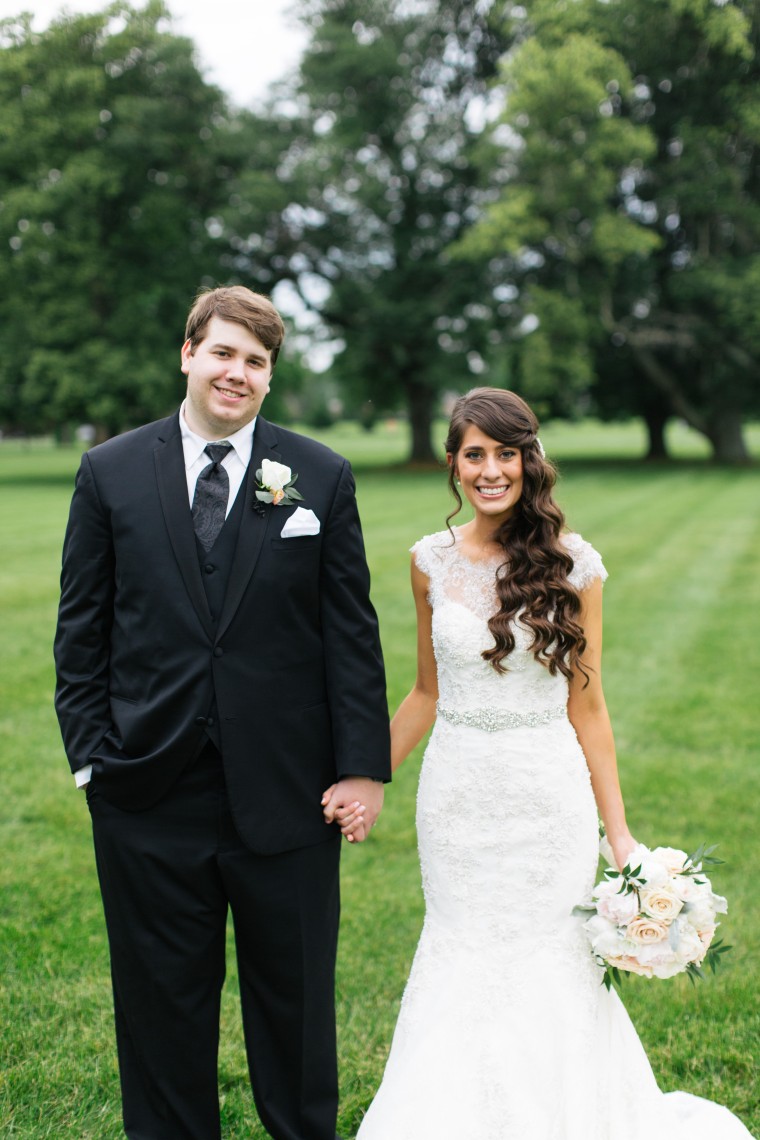 "Obviously, the moment that I'll always remember is just the doors opening, and getting to see my groom for the first time," French says. "I'll always remember the reception, and just having all of my loved ones in one place. It was an incredible experience."
Follow Jacqueline Colette Prosper on Twitter.