/ Source: TODAY Contributor
This article addresses the issue of suicide. If you are looking for help, please call the National Suicide Prevention hotline at 1-800-273-8255.
It started out innocently enough.
Jake Darren Curtis was wrapping up his college education, and getting ready to explore the wider world. The Utah native met what he thought was a pretty girl online. They chatted. She asked for a nude photo. He sent her one.
And that's when his nightmare began.
The person he was chatting with threatened to share his naked pic with Curtis's Facebook friends, and with his employer, unless Curtis sent money. Using the Kik Messenger, the blackmailer would promise to erase the photo, unless Curtis handed over more cash. Finally, Curtis realized the demands would never stop. In a final exchange, Curtis told his blackmailer, who was in the Philippines, as it turned out, that he'd been bled dry and had no more cash to give.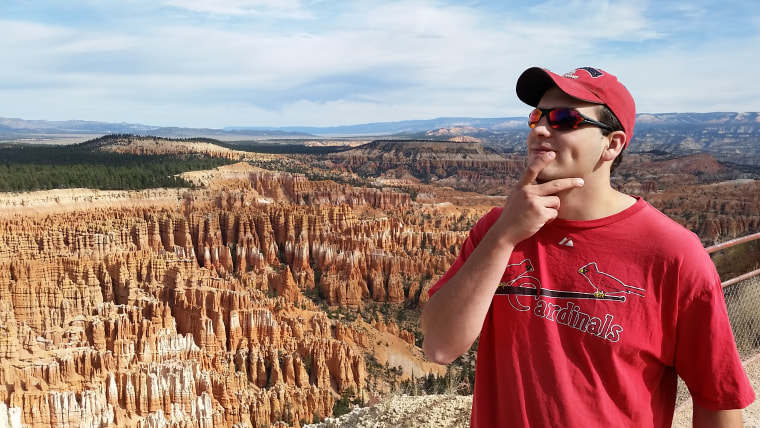 On Oct. 30, 2015, Jake killed himself with a family shotgun.
"I want to warn others and warn as many people as I possibly can about the evils of the internet and talking to strangers," his mother, Cindy George, told Megyn Kelly TODAY. "My heart breaks for what he went through, and this devastation of losing him and how it's affected the rest of my family."
George blames law enforcement for not doing enough to pursue the case. "This is happening all over and no one's doing anything. My son mattered. My son was a good boy, and someone should have cared enough to do something," she said.
Robert Dekker, of the Millard County Sheriff's Office, said law enforcement did what they could, while chasing a murky, amorphous target and facing a lack of cooperation from the Philippines.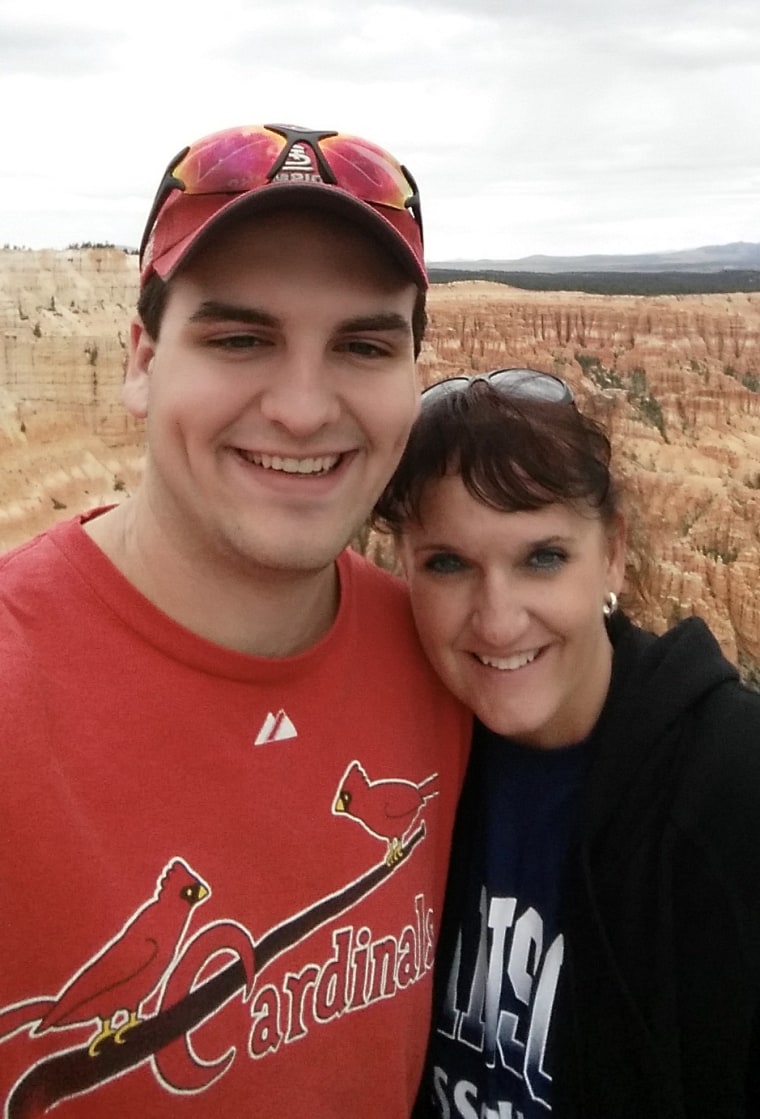 "I think that we did all that we could for a suicide investigation," said Dekker. "He fell into this trap that so many, so many do."
He added: "We felt like we'd hit a dead end, and for the suicide that we'd proved everything that we needed to prove. That it was a suicide, he took his own life, as sad a story as that is. He was being blackmailed."
NBC News reached out to Kik and the company had this to say: "We take online safety very seriously, and we're constantly assessing and improving our trust and safety measures."
The statement went on to say users have the option to block other users and Kik removes users if they violate its standards of conduct. They say they also try to educate adults and teens to understand the challenges of today's online landscape.
The threat of sextortion
Angela Reynolds's daughter Ashley was a high school freshman in 2009 when a stranger calling himself "Captain Obvious," with a profile that made it look like he was a teenager, messaged her through social media. He claimed to to have nude pictures of her.
Ashley ignored him at first, but he became more insistent, threatening to show her friends the pictures. Ashley had never sent nude pictures of herself to anyone, but the Glendale, Arizona, teen began to worry that "Captain Obvious" had been able to somehow access pictures of her changing in her room through her webcam. She finally gave in.
"He wanted seven pictures of me, and said once I finished giving him his request, he'd leave me alone," Ashley wrote in a testimonial for Thorn, an organization that works to protect children online. "Being so naive at the time, I surrendered and did what I had to do in attempt to never hear from this guy again."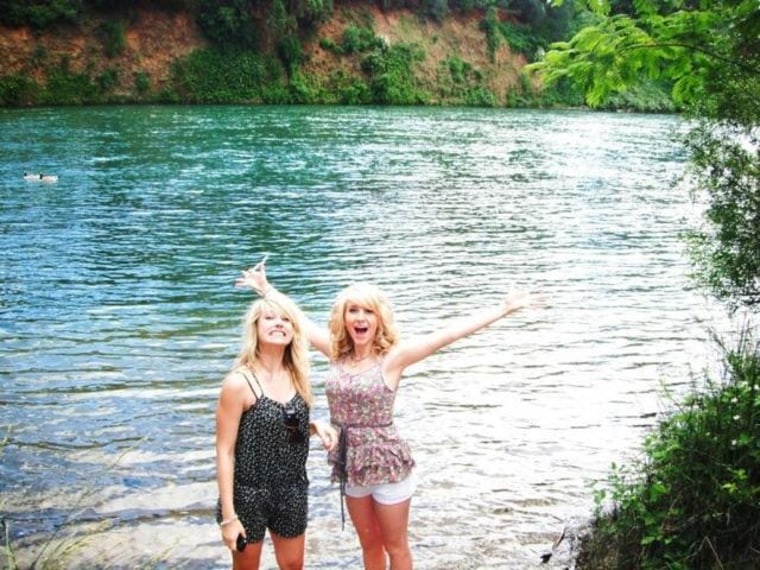 But that wasn't the end of it. "I was taking pictures for him every night. It was my new normal. What began with seven pictures turned into a list of over 60 pictures. Every night," wrote Ashley. "These pictures were categorized. Different poses, different positions, different things he wanted me to do to myself. My innocence had been completely stolen from me. My dignity; every bit of respect I had for myself. I felt disgusting and ashamed."
Months went by, but then Ashley's parents checked her MySpace account and realized what was happening to their daughter. They confronted her and began to seek help from the National Center for Missing and Exploited Children and the FBI. Though "Captain Obvious" continued to harass Ashley and did send nude pictures of her to her friends, the FBI finally caught Lucas Michael Chansler, aka "Captain Obvious," in 2010. He was a 27-year-old man in Florida who had been doing the same thing to hundreds of other girls and had more than 80,000 images of them on his computer. He was sentenced to 105 years in prison.
There's a name to his crime: sextortion. Because of the shame and fear involved with the abuse, it often stays a secret. Victims, afraid of humiliation or physical harm, suffer in silence, and sometimes resort to self-harm or even suicide. Teenage girls are the most common target of sextortion, according to the National Center for Missing and Exploited Children.
How to protect children
Thorn, which was co-founded by Ashton Kutcher and Demi Moore, works to help kids and teens who do send intimate or explicit pictures of themselves to someone else — whether a peer they know or someone they met online — who then uses the photos to blackmail them to comply with demands, usually for additional nude photos. Offenders might make threats to distribute the photos or to physically harm victims or their families if they do not cooperate. Thorn just launched a new campaign to educate kids about sextortion and empower them to combat it.
How can parents protect their children from being the victim of these kinds of online sexual exploitation? Thorn CEO Julie Cordua said the danger begins when kids gain access to an electronic device with a camera — whether it is a smartphone, a tablet, or a computer — and any form of social media, including online gaming platforms and YouTube in addition to the usual suspects like Snapchat or Instagram.
Once your child is online or has a hand-held device, there are six things experts say you need to do to help protect them:
1. Think about how and where your child will get online.
"It's one thing for a child to have access to a device like a computer in the family room, another for them to actually hold a device in their hands," said Cordua. Children online behind closed doors might be more vulnerable than those who play on computers in high-traffic areas of the house where more eyes will be able to see their screens, she said.
Never miss a parenting story with the TODAY Parents newsletter! Sign up here.
2. Enforce minimum age limits.
Sue Scheff, author of the new book "Shame Nation: The Global Epidemic of Online Hate," told TODAY Parents she believes that to protect their kids from sextortion and other forms of exploitation, parents need to reconsider the age at which they allow kids to begin using social media.
"What I noted in my research was that victims are getting younger and younger as parents are ignoring age restrictions and recommendations set by sites, and kids are finding ways to get on platforms before the required age," Scheff said. "Many parents or kids may believe they are ready for social media — but it's the others on the road, the social highway so to speak, that we need to be aware of."
3. Educate yourself on how to be a good digital parent.
Cordua suggested checking out the Family Online Safety Institute (FOSI) website for guidance on how to be a good digital parent, including having frequent short conversations with kids about what they are seeing and hearing online, beginning as early as ages 5 or 6 and continuing throughout childhood and adolescence.
"You need to have a conversation and an agreement about the right kind of online behavior — not just one time, but maybe every week, or every month. Talk about what is happening on the apps they use and set an expectation that you can have access to their device any time," Cordua said. This includes explicitly telling children never to share nude or intimate photos of themselves or others with anyone, even peers they know and trust.
4. Be informed about social media and devices.
"I was involved with Ashley, and I know that is why I found out what was going on," Angela Reynolds told TODAY Parents. "However, the webcam is what I know about now that I didn't know about back then. I didn't know as much about that device. I allowed it and I wish I had not!"
Reynolds said she now urges other parents to know everything they can about the social media their children use. "I would advise them to know all passwords and check their accounts daily. Be in the know!" she said. "Understand how social media works, the ins and outs. Be involved with your child and know your child."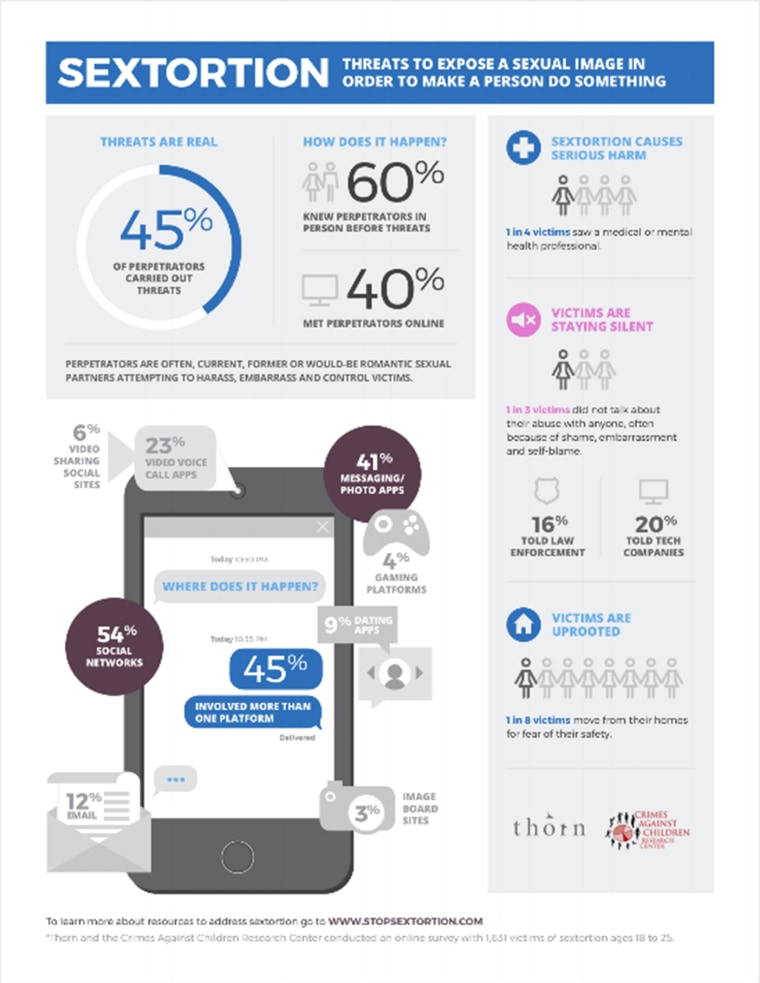 5. Have uncomfortable conversations.
Cordua also said it is critical for parents to create a safe space for uncomfortable conversations in case their children need to have one. "A child is not going to tell you if something bad happens if there is a fear to how you will react," she said.
Scheff agreed. "It's important for kids to know if they are uncomfortable online — or ever feel afraid, they can click-out and can tell you," she said. "Open lines of communication help. Kids need to know you're not going to blame them, judge them or take their tech away. They need you. Consistent offline conversations about online life can build a bridge of trust so they will come to you if they are approached by cyber-creeps."
We chose to address this proactively in our own home. When we handed our oldest child his first smartphone, we only said one thing to him: "Never send anyone a nude picture of yourself, never accept nude pictures of anyone else, and never, ever, send anyone nude pictures of anyone else."
My son was in fifth grade at the time, and he looked at me and my husband as if we had lost our minds.
Though we knew there would be other boundaries and guidelines around his usage of the iPhone, that one rule was the one we wanted stuck in his head forever.
6. If it happens to your child, know that you will figure it out together.
If you suspect your child has been the victim of sextortion, Cordua said your first step will be to take a deep breath. "Say, 'I am here for you, and we are going to help you and figure this out together,'" she said. Cordua said it is important to assess how it happened: Does your child know the person who has his or her photo? Did he or she meet the person online? Is it someone who goes to the same school? "Speaking with a lawyer is important, because the situation gets complicated very quickly," she said.
"You need to know we are dealing with kids coming of age in their sexuality with an electronic device in their hands," said Cordua. "We never faced this. Until the laws, parenting, and education can catch up to the technology, parents need to be the stable voice and help navigate."
7. If it happens to you, take immediate action.
Stop all communication with the criminals. Capture what you can from the communication. Delete your accounts immediately. Report any issues/violations to social media providers, like Facebook. Keep evidence of all communication with the criminals. And contact police immediately.
To learn more about sextortion and digital parenting, visit Thorn on the web or on Facebook.
This story was originally published on Oct. 12, 2017, and updated on February 7, 2018.