John Oliver is known for his hilarious and savage takedowns of American culture and politics on "Last Week Tonight with John Oliver." But he's also a proud dad, and a big fan of "Sesame Street."
"I was raised by Sesame Street," the British comedian told TODAY Parents at a benefit in New York for Sesame Workshop's autism initiative. "Even English people are raised by Sesame Street; we learn how to count in an American accent."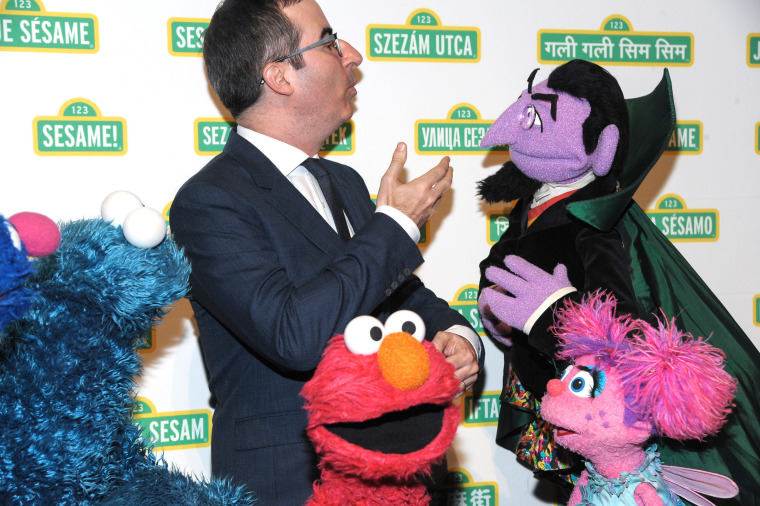 Oliver cozied up with Sesame Street's Elmo, Grover, Abby, Cookie Monster and the Count before hosting the Wednesday night gala to celebrate Sesame Workshop's newest initiative, aimed at reducing stigma around autism and supporting families of children with autism.
He spoke — or tried to speak — about how becoming a father has changed his life. "I'm British, so I am mostly dead inside, or I was until I had a baby," quipped Oliver, who had his first child with wife Kate Norley last fall.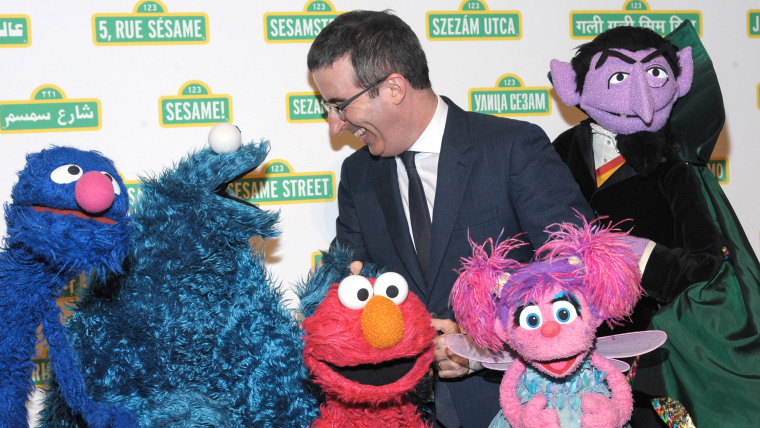 "Honestly, it's hard for me to talk about it, I don't really have the emotional vocabulary," Oliver said, growing more serious. "It's been a roller coaster. It's been the most exhausting thing I've ever done and the most rewarding. I just hope I'm not bad at it. I know I am occasionally bad at it."
Aren't we all?