Happy birthday, Savannah Guthrie!
The TODAY anchor celebrated her birthday on Tuesday while on maternity leave, and called in for a quick chat after celebrating her first Christmas with new baby Charley, Vale, 2, and husband Michael Feldman.
"I just felt like all my gifts were in my arms," she told Tamron Hall, Ronan Farrow and Carson Daly. "And I really have just not stopped feeling so much gratitude."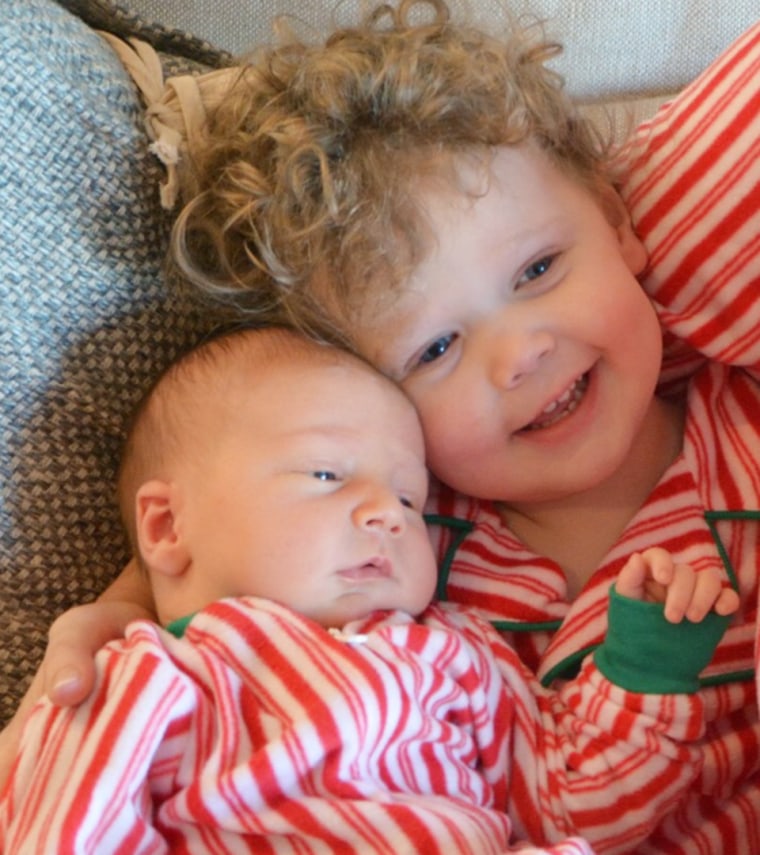 RELATED: Congratulations! Savannah Guthrie welcomes baby Charley
"I want to say in all sincerity I'm very grateful to everyone who's stepping up and working all these extra shifts because it's the holidays, and that's a lot to give up, and you're making this sweet, sweet magical time possible."
Savannah regaled her co-workers with Vale's unusual Christmas request, which she did her best to honor.
"I think this is the first Christmas where she really got into it and she learned about Santa,'' she said. "She only asked for one thing from Santa, which was a cake. It was a little ambitious because by the time it ended it looked like the Leaning Tower of Pisa. It's ridiculous, but it tasted good."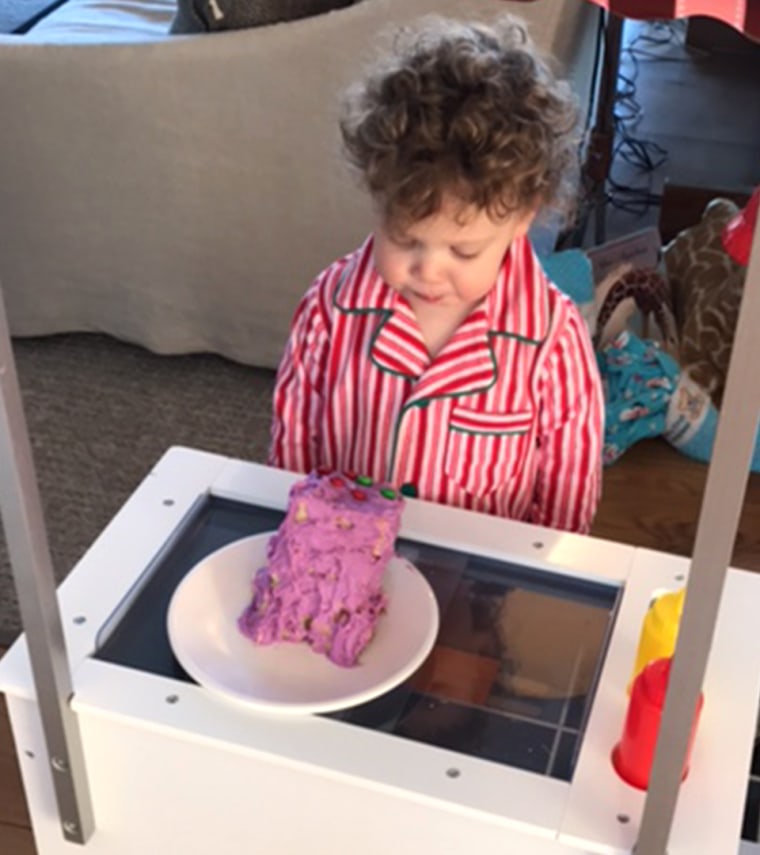 RELATED: Savannah Guthrie shares delight of second pregnancy: 'Joy multiplied infinitely'
Savannah plans on celebrating her birthday with her husband and mother for her first night out of the house since Charley's birth on Dec. 9.
"Can you have Champagne?" Tamron asked.
"Are you kidding me?" Savannah joked.
Follow TODAY.com writer Scott Stump on Twitter.