Former Navy SEAL Eric Davis is one of the few dads who throws his kids into the pool with a purpose: teaching them the skills he gained from his decade among the military's elite. Davis is the author of "Raising Men: Lessons Navy SEALs Learned from Their Training and Taught to Their Sons,"co-written with Dina Santorelli, and believes that Navy SEALs are uniquely qualified to offer parenting advice.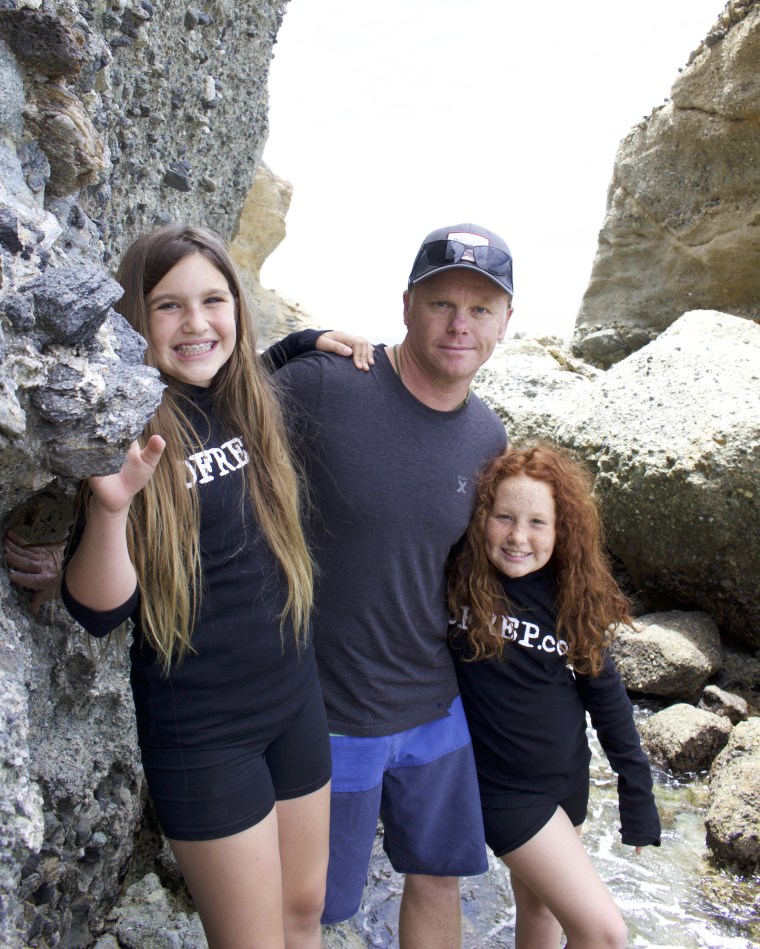 "SEALs are known for mission planning and mission execution, which if you look at parenting, it's really the exact same thing," the father of four explained. "It's about being in the long game — identifying where we're ultimately trying to get — and having everything go towards that end state, that goal."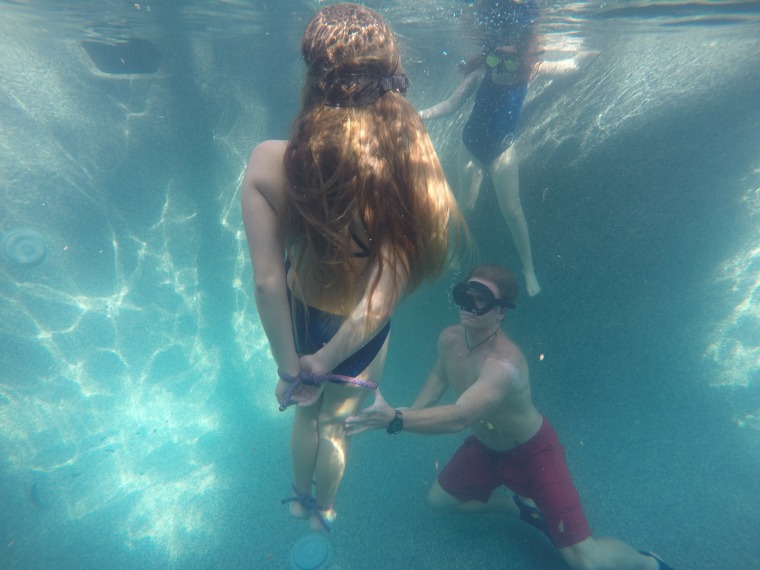 Because parenting is such a high-stakes activity, Davis considers the Navy SEALs' life-or-death approach particularly valuable.
"Your kid's life is in your hands," Davis pointed out. "The consequences probably won't show up for another 30 or 40 years, but make no mistake, if we don't raise our kids well, they will suffer."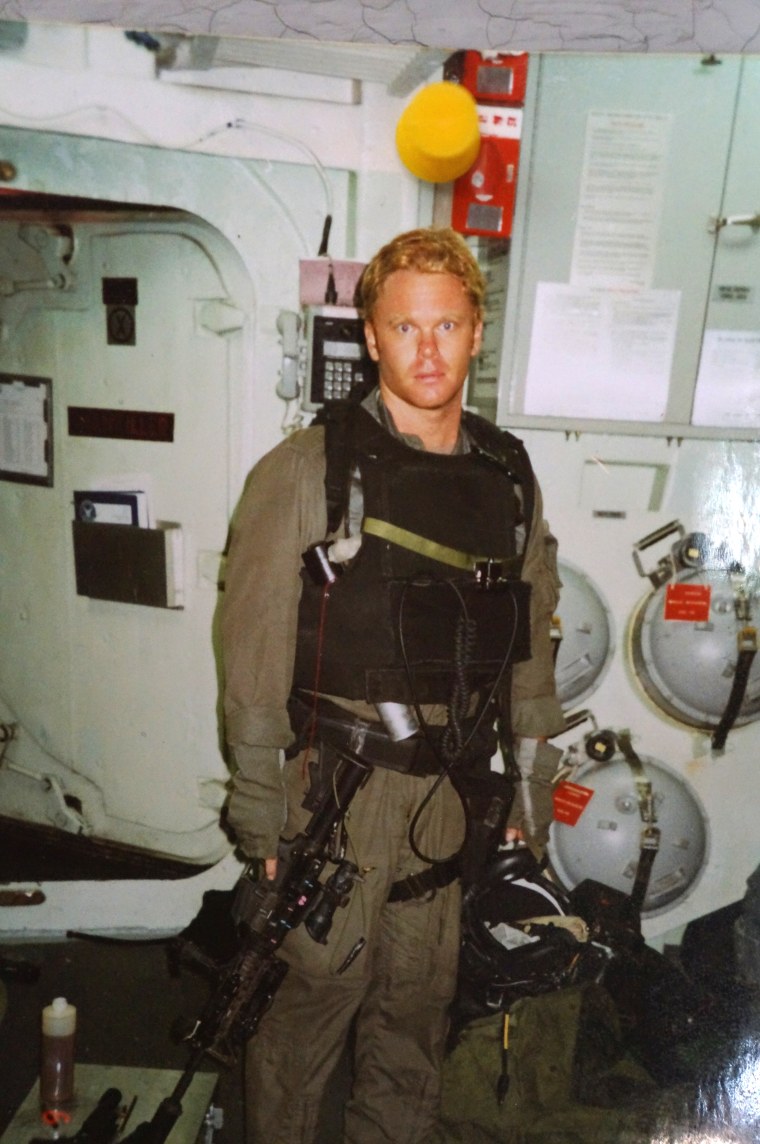 Ready to parent like a Navy SEAL? Check out Davis' top six tips for raising kids with confidence and courage.
1. Be the 'point man' for your family.
"A point man is the member of a SEAL platoon who walks, climbs, or crawls ahead of the rest. His job is to plan the routes to and from the target, then lead the platoon there. A point man's job is to break new ground and see what lies ahead, so that he can bring the other members of his team safely past any threats and to their objective.
"Similarly, sometimes you, as the father, will have to go out ahead and take time away from your family. You're going to have to leave — not to become an absentee father, but to be the knowledgeable and relevant father your children need. You need to be familiar with what's out there."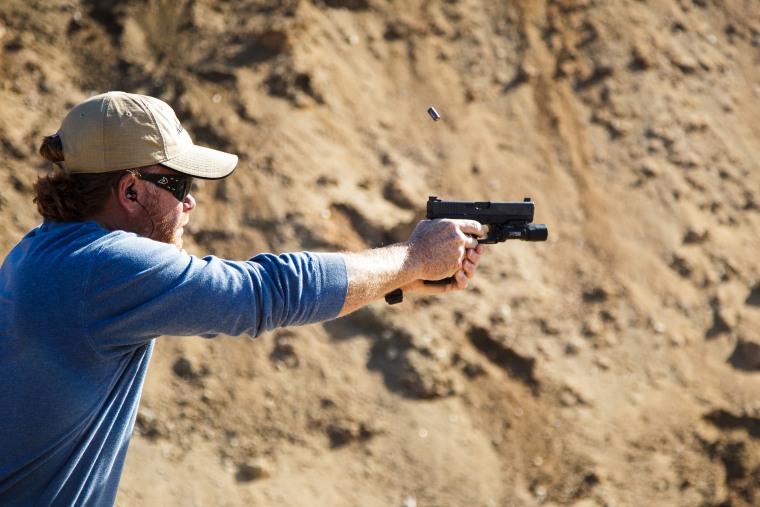 2. Own up to your mistakes.
"SEALs organize everything they do as if they were in a life-and-death situation. For this reason, when a SEAL makes a mistake, he will own up to it for the betterment of the team. That way, the team knows where the weak link was and can improve its methods next time.
"I teach my children to do the same thing, to own up to their mistakes. It's not about being right — only about being effective. And my children know that anyone can make a mistake and that it's important to double-check their work as well as the work of others, especially when their lives are on the line."
3. Practice mental strategies when the going gets tough.
"I was in the middle of a five-and-a-half nautical mile swim during the Second Phase of SEAL training that took five-and-a-half hours for my swim buddy and me to complete. Five and a half hours is a long time to be in the water. There was lots of physical discomfort, but it all paled in comparison to the mental strain.
RELATED: Father's Day salute: These refugee dads risk everything for their kids
"Mental self-discipline and willpower are critical to SEAL student success. I used all kinds of mental strategies to get through that swim: I focused on my breathing and used visualization, picturing my kids or future accomplishments.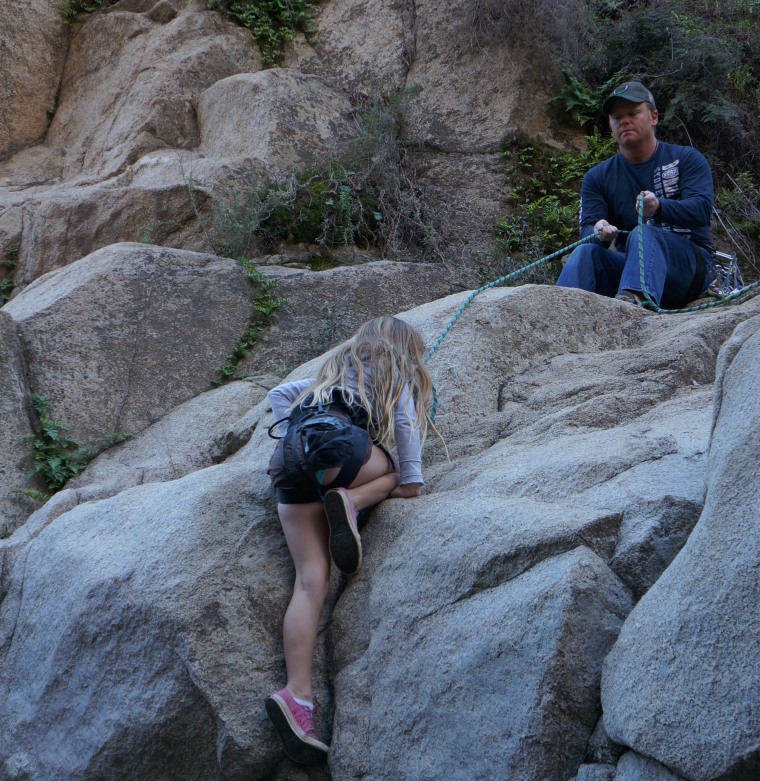 "As a father, I use the same strategies. Every day, there is probably something we don't want to do that we have to do, and we push ourselves to do it. I teach my children to embrace similar strategies to get through life's tedious moments."
RELATED: We're not babysitting! Dads speak out in TODAY's fatherhood survey
4. Enjoy the challenges each new day brings.
"There is a famous SEAL saying etched above the grinder at the BUD/S compound: 'The Only Easy Day Was Yesterday.' I used to think that the saying meant that yesterday was easy simply because it was over. Now, I think differently. Now, I think of life as a series of challenges to be conquered. SEALs earn their trident every day. They never cease to grow and improve. I teach my kids to embrace the hard stuff."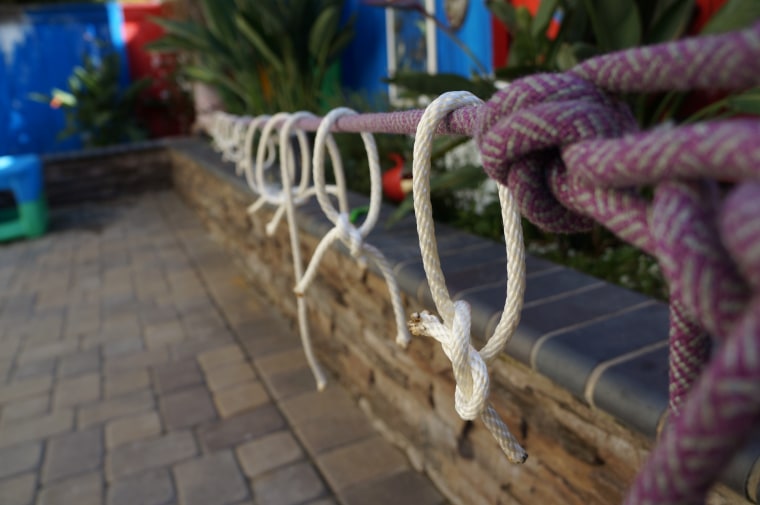 5. Consider every failure a learning opportunity.
"Being a SEAL is all about winning, and throughout training the instructors take every opportunity to point out the benefit of passing a test or beating an opponent. They'll say, 'It pays to be a winner,' and reward those who win, while hammering the heck out of those who lose.
But SEAL training — and life itself — are long games. Winning is not just about being better than the next guy, but being better than the guy you were yesterday. I teach my kids that failure is always an option."
6. Stay safe instead of starting fights or seeking out danger.
"Most people think that SEALs look for fights. They don't. On the contrary, they look to avoid them. There's even a SEAL hand-to-hand combat exercise for students called the Box Drill that illustrates why it's important to stay in a safe place if you're in one.
"Ultimately, SEALs are taught that any fight can lead to death, that any fight can become a fight for your life. This is why I teach my kids to:
Identify the threat.
Avoid and increase distance.
Deter or barricade.
Seek help.
Defend (as a last resort).
"Fighting is always a last resort."
Raising Men: Lessons Navy SEALs Learned from Their Training and Taught to Their Sons is available from Amazon, iTunes, and Barnes and Noble.