Will Smith, cool dad? Certainly. But even the coolest get social-media guidance from their kids. Smith's secret weapon is his 19-year-old son Jaden.
"I give him advice every day. He takes it in his own hands," said Jaden Smith, whose dad Will has gathered more than 10 million followers since joining Instagram back in December and posting photos of a green pea pancake and a clip of himself belting out "La Bamba."
"He's destroying it... But I'm like, 'Hey dad, there's this thing you may not know about, it's Instagram Stories, and it's really effective at getting things out there.' And he's like, 'What? But it deletes after 24 hours.' I tell him that that's kind of the point of it,'" Jaden Smith told TODAY Parents. "I try to help out with that kind of stuff but he doesn't tell me half the stuff he does on Instagram."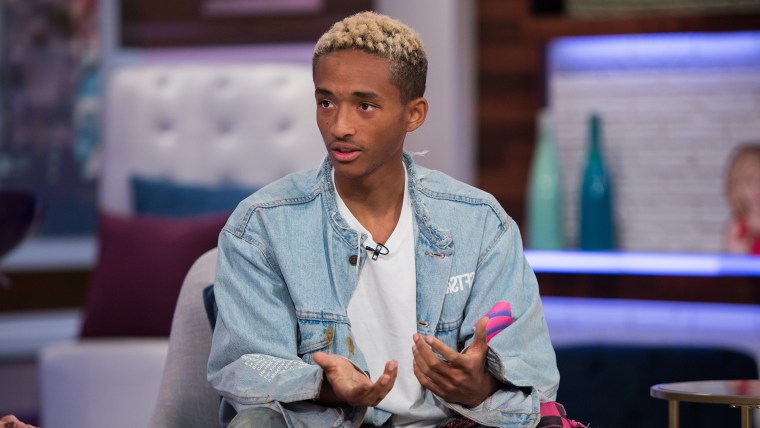 The younger Smith is polite in person, and solicitous of those around him. That comes from his dad and his mom, Jada Pinkett Smith, who instilled manners in their son.
"Yes, they did and I'm glad that they did. It's really important. There's nothing more important than how you make people feel. People have opinions of things. But at the end of the day the only thing that matters is how people feel," he said.
The biggest thing he learned from them? "The lesson that you are the five people you surround yourself with. Whoever those people are, that's who you are," he said, meaning that those closest to you are a reflection of you and vice versa.
The musician and entrepreneur with the iconoclastic style has a project that's close to his heart. It's boxed water, called JUST, that Smith came up with when he was a pre-teen. Today, it's a family venture and is sold at places like Whole Foods.
"For me, that's my biggest joy. It's the thing I'm most proud to be a part of in my entire life. This is what I wanted to do when I was 11. I didn't come up with the full design. The consciousness behind it, the ethos of the brand, that's what I was thinking and talking about when I was 11," said Smith, who was named one of Time's 30 most influential teens.
All that aside, he just calls himself "the water boy who is delivering water to people. And I want to be known as the person who is reducing plastic and CO2 emissions globally."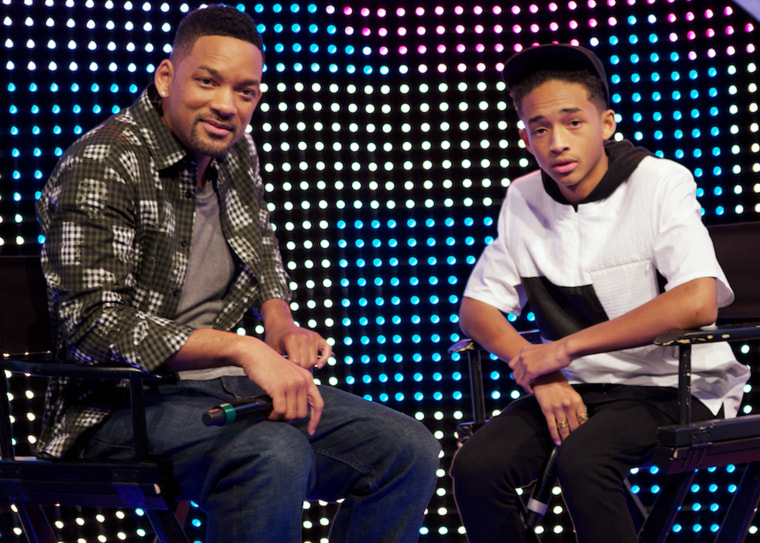 So if Smith could switch places with anyone, who would it be, precisely? Remember, this is a 19-year-old who released his debut studio album "Syre" in November, attended Kim Kardashian and Kanye West's wedding, and hit the 2017 Met Ball in Louis Vuitton.
He doesn't hesitate. "Elon Musk. I just want to know what's happening behind the scenes," he said.
Look for more and more from Smith. His advice to his younger self, even though he was hardly a slacker: never give up.
"I would say, go even harder and speak your mind even more," he said.