This will be my fourth Father's Day without my dad, and while it's never easy, I have someone to thank this year for reminding me just how powerful the act of remembering someone can be.
One morning when I was miraculously running early for work, I had time to talk with Houssain Kahn, the man I buy my newspapers from. While bonding over our love for reading and writing, I mentioned my dad, Jeffrey Zaslow, who was a columnist for the Wall Street Journal and author of five New York Times bestselling books.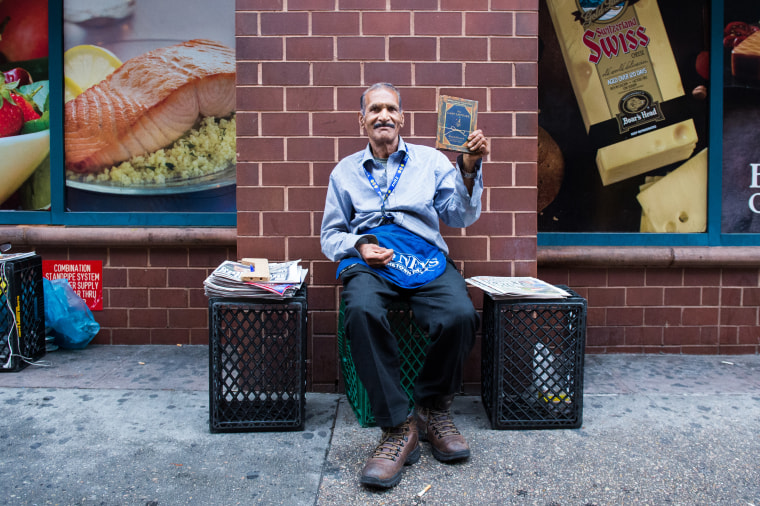 Houssain caught my use of past tense and said something that I've known, but always found hard to believe.
"When you write, you give shape to experiences so that nothing ever dies," he said.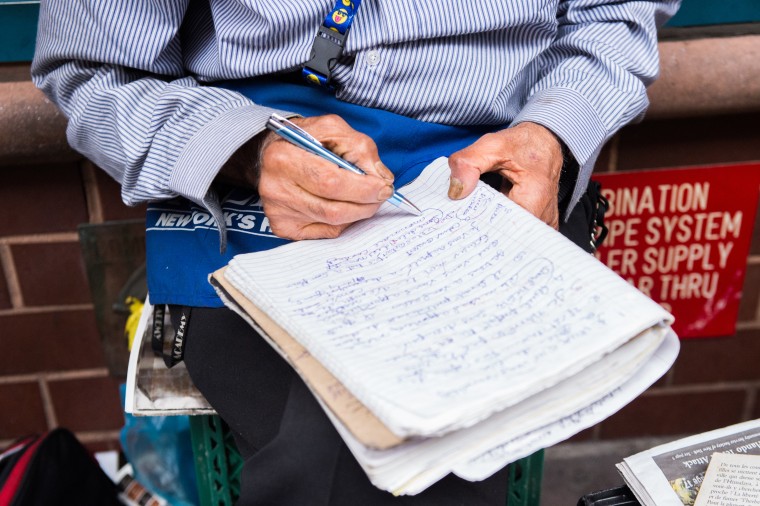 RELATED: Best-selling author killed in car accident
The 65-year-old newspaperman told me about his journey from India to America in 1988 on a quest to study English. Unfortunately, after encountering a few brick walls, he sadly gave up and became content providing commuters with their morning news — mostly because it allows him to get paid while reading the inspiring books he loves so much.
The next day, I surprised him with a copy of my dad's most famous book, "The Last Lecture," about a dying professor named Randy Pausch who gave an inspirational lecture on all the life lessons he's learned.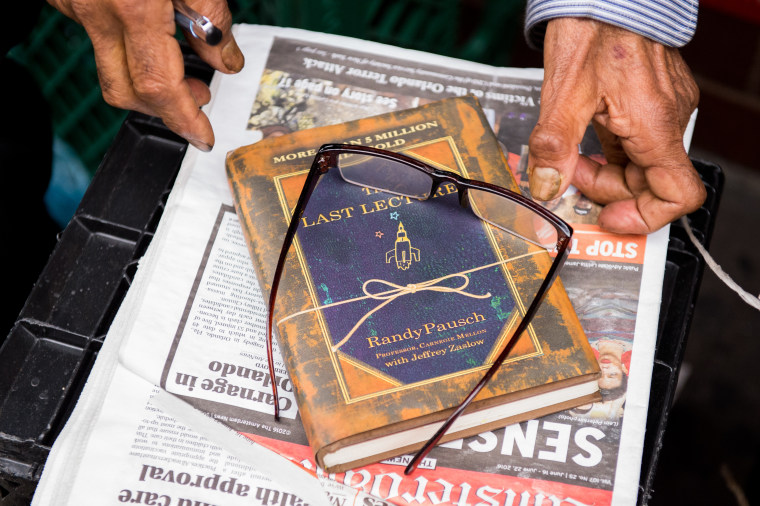 Two weeks later, I paid for my Wall Street Journal and got more than I bargained for in return. Houssain handed me a seven-page paper about what he learned from Randy and the parts of my dad's book he found most inspiring.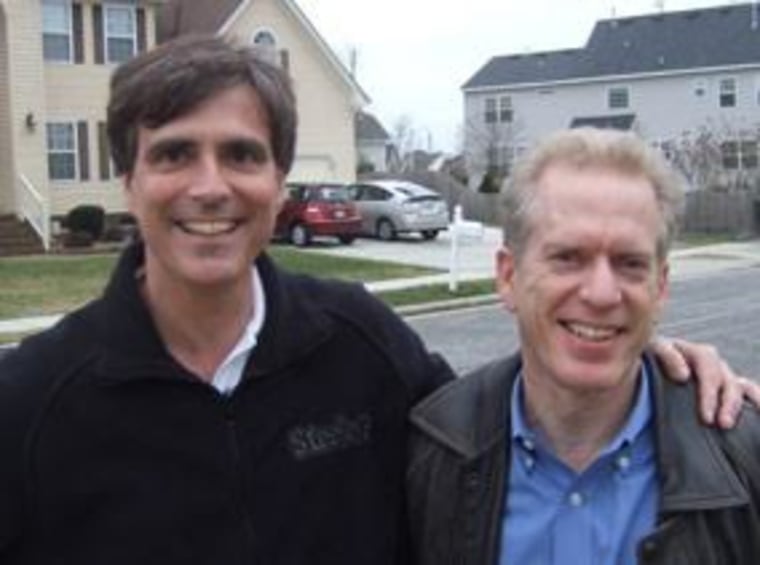 Houssain also included a photo of Jiddu Krishnamurti, who was a spiritual leader in India and someone he looks up to a great deal. He was so excited that Krishnamurti was mentioned in the book that he highlighted the passage to show me.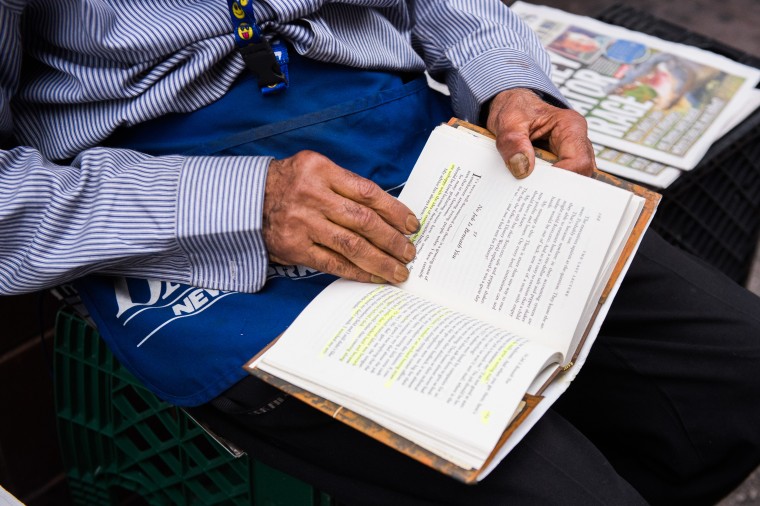 My dad wrote about a comforting message Randy received after delivering his last lecture. A man wrote to tell him the story of when Krishnamurti was asked the most appropriate way to say goodbye to a man who was about to die.
"Tell your friend that in his death, a part of you dies and goes with him. Wherever he goes, you also go. He will not be alone," he answered.
This struck a chord with me because while my daily efforts to keep my dad's memory alive have and will continue to bring me a great deal of comfort, it's nice to be reminded that he's with me anyway.
There are many ways to ensure that the memory of your loved one never dies, but I've found simply talking about him to be the most effective.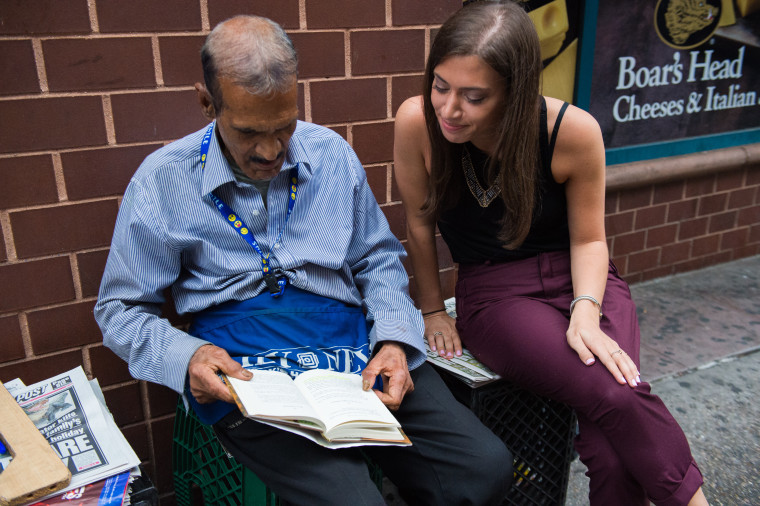 My unlikely friendship with Houssain echoes an experience my dad had as a kid while selling newspapers on the New Jersey shore. An older lady on his route invited him in for milk and cookies one hot summer day, when he noticed the numbers tattooed on her arm from the Holocaust.
Since he was never one to resist his curiosity, he struck up a conversation with her about what she experienced while at the concentration camps. He didn't charge her for her paper from that day on, and visited her occasionally to hear her stories, which helped keep the memory of the 6 million Jews lost alive.
RELATED: 'Last lecture' professor dies of cancer
"Memories are reinforced by conversation. We remember more if we talk about our memories more. Good stories live on," Dr. Kathy Hirsh-Pasek, a psychology professor at Temple University, told Allison Gilbert in her book, "Passed and Present," which is filled with ideas of ways to remember loved ones.
Gilbert reached out to me after I tagged my dad in a Facebook post on the 3-year anniversary of his death. She featured it in her book as an example of a way to use technology to embrace the memory of a lost loved one.
In an effort to make a tough day a bit more pleasant, I had asked my Facebook friends, as well as my dad's friends, to share their favorite memory to help me remember him. Within minutes, comments came pouring in with precious moments he shared with everyone from his childhood neighbor to my high school principal.
Yet again, I was deeply moved by the power of words.
I'm always grateful to my dad for leaving behind his words of inspiration, but more so than ever on this Father's Day.