/ Source: TODAY Contributor
Kids love to count it, sort it, trade it, and most of all, rip off the wrappers and EAT it.
After they have knocked on the last door on Oct. 31, all that Halloween candy comes home through OUR front doors, leaving parents to (try to) limit all that sugar.
Amid the epidemic of childhood obesity and other health concerns related to too much candy, pediatrician Kate Roberts suggests parents use Halloween as a way to talk to kids about healthy eating before the candy crush, and to let kids enjoy some sweet treats for a day or two.
Though breaking up with a sack-full of candy sounds hard to do, the good news is that kids and parents have some pretty sweet alternatives to a weeks-long candy free-for-all. Getting kids involved in whatever you choose can make the process more meaningful.
Several options for keeping candy consumption under control:
1. Swap it: Kids leave their stash out at night for a magical candy fair, "Great Pumpkin" or "Switch Witch," who takes the candy and leaves a gift in its wake. Or, for older kids, just offer a swap.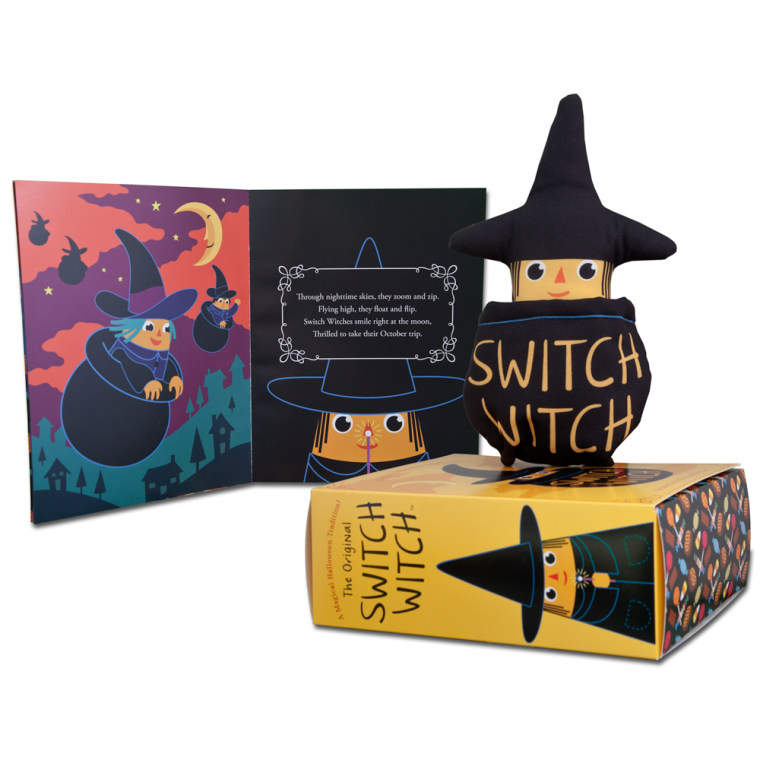 For Stephanie Merchant, a health coach in Houston, a winning solution has been to allow her daughters to eat a few pieces and swap the rest for a gift or gift card. In the run up to Halloween, she built excitement for the present, so that saying so long didn't feel like a punishment.
"It's special occasion food," Merchant says of the candy. "We pick out our favorites, but it's just for that night and then we make our switch."
"They get the best of both worlds," said Merchant, whose daughters are 10 and 14.
2. Ration it/Disappear it: Derek Haake's two 5-year-old daughters and their 2-year-old sister have a feeding frenzy on Halloween night before all of their candy goes in a big bucket kept out of reach. The kids get a piece or two a day for a week or so, all while Haake and his wife sneak some out of the container every night to shrink the pot away to nothing. "They think they're eating it but it just kind of goes away," said Haake, a lawyer from Lake Saint Louis, Missouri.
3. Sell it: Pay your kids by the piece. Or, let them sell it back or give it to a dental office. Check the Halloween Candy Buyback website to find a dentist accepting candy; the site directs sweets to Operation Gratitude, which includes candy in care packages sent to troops deployed overseas.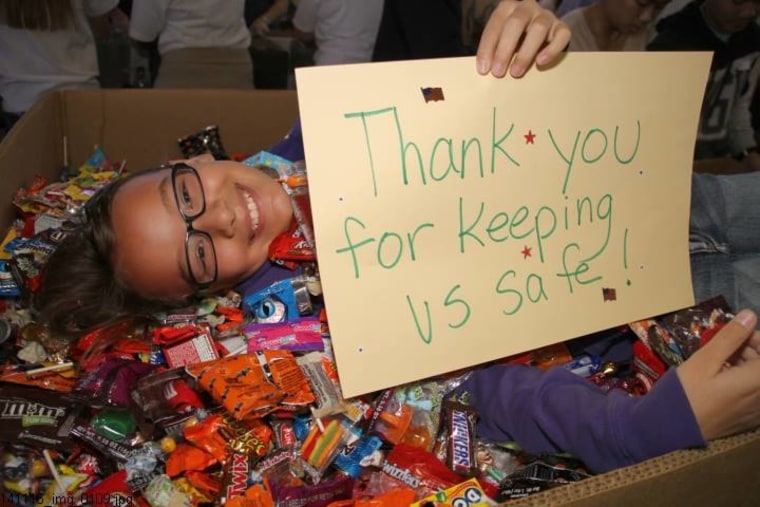 4. Donate it: Nursing homes, assisted living centers, food pantries, hospitals or school groups may take it off your hands. Your calorie-counting co-workers may despise you, but there's always the office countertop.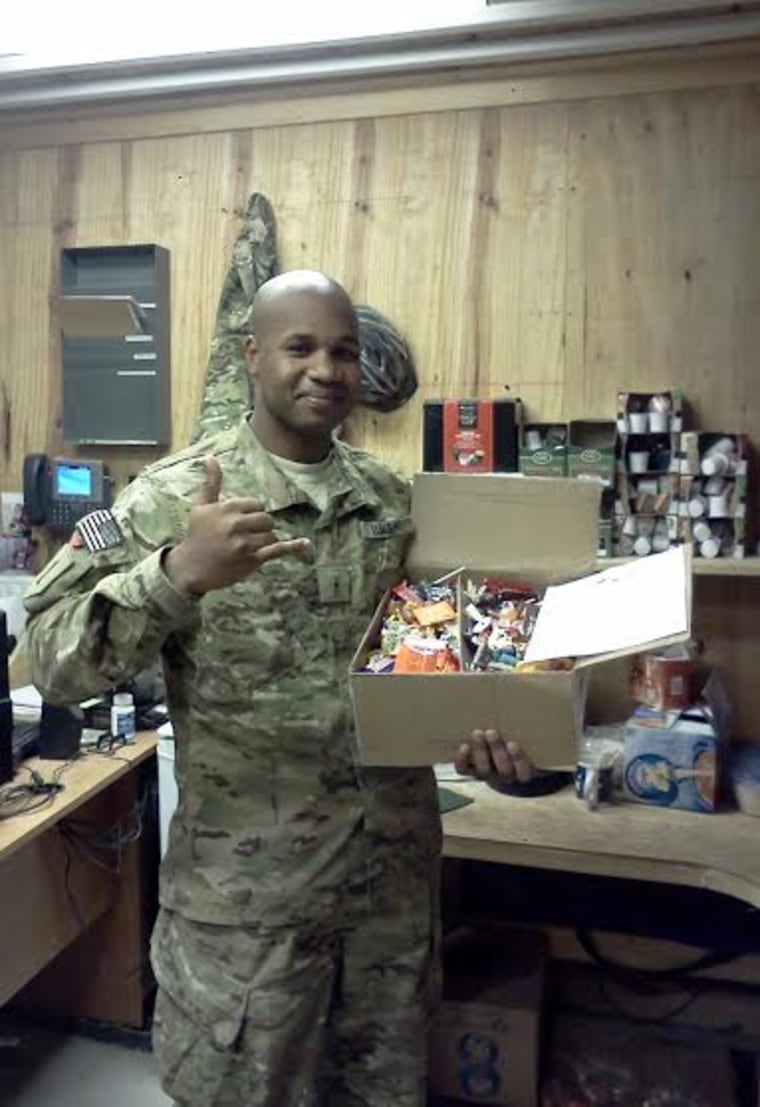 5. Save it: For craft projects, like gingerbread houses, science experiments or to fill a pinata, suggests Merchant.
6. Bake it: The Internet is filled with recipes that call for candies.
7. Stash it and forget it: Out of sight can mean out of mind. Stick a bag of sweets in a kitchen cabinet and you may find yourself emptying it out come next Halloween.
8. Let it go: If candy gets the better of your kids on Oct. 31, rejoice in the fact that Halloween comes on a Saturday this year, and your kids can sleep it off in the morning.
Lisa A. Flam, a regular contributor to TODAY.com, is a news and lifestyles reporter in New York. Follow her on Twitter.