A brilliant idea came to Alvin Irby while getting a haircut back in 2008.
He was at a barbershop across the street from the school he taught at in Harlem, New York, when in walked one of his first grade students.
Irby, 30, noticed the boy was getting antsy waiting on the couch and wished he could give him a book to read. He knew the boy's reading level was low, and that he could use the practice.
RELATED: Teacher's writing assignment becomes inspiring lesson for all
He wrote down the idea to implement books in barbershops, but was teaching at the time and didn't have the money or investors to make it happen. Fast forward seven years and Barbershop Books is now helping young African-American boys in New York City improve their reading comprehension skills.
"Barbershop Books is about helping identify these black boys as readers," Irby told TODAY.com. "A lot of them don't have any motivation to read and have limited access to reading materials."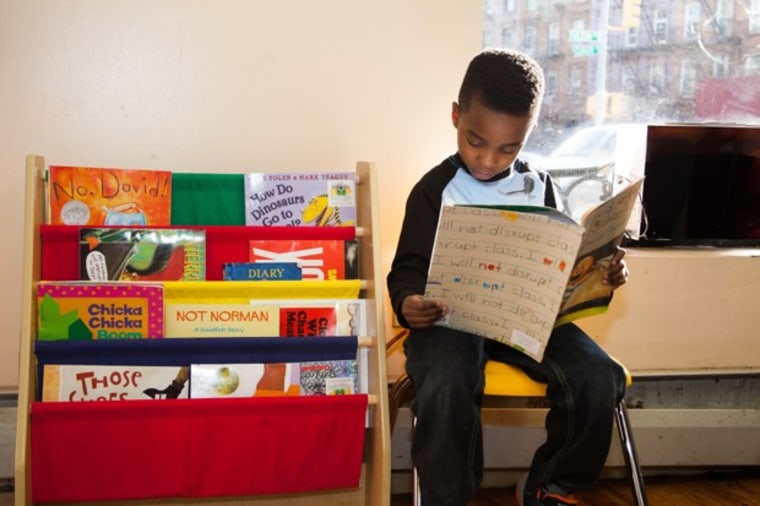 The former teacher followed his passion and raised over $11,000 from his online fundraiser and then received another $10,000 in additional funding from investors.
With the money, he's been able to provide colorful bookshelves in six different New York barbershops, and he plans to keep expanding, with the hope of eventually spreading nationally.
Each bookshelf holds 15 books that are culturally relevant, age appropriate and gender responsive. Some fan favorites include "Cloudy With a Chance of Meatballs," "Diary of a Wimpy Kid" and "How Do Dinosaurs Go to School?"
Dennis Mitchell, owner of Denny Moe's Barbershop in Harlem, got rid of the video games he used to provide for customers and instead brought in a Barbershop Books bookshelf in its place.
"I was making pretty good money from the video games but when it comes to the minds of youth, it was a no-brainer," Mitchell told TODAY.com. "They can play those games at home."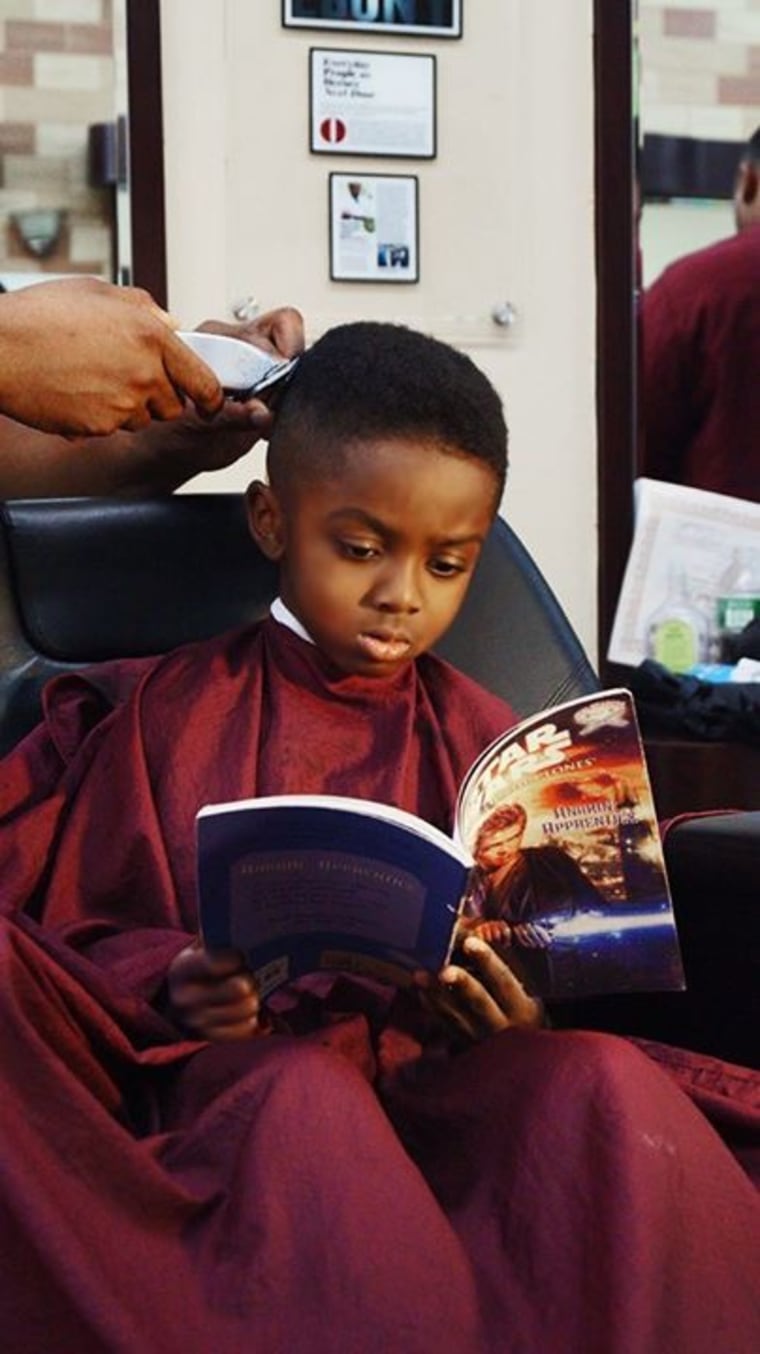 Once he saw how the kids took to it, he felt like he was really making a difference. Most of the kids come in and go straight to the bookshelf, and some have asked to take the book home.
He's even noticed parents practicing reading out loud with their kids as they wait to get their hair cut.
"Just one or two trips a month to the barber can have a significant impact on their reading skills," Irby said.
Irby originally geared the program toward kids ages 4 to 8 because that's a critical stage for reading acquisition, but Mitchell said he's even seen some curious teenagers pick up books.
"This has helped kids in my area have a positive attitude about reading, but I ultimately want to improve the lives of all children around the world," Irby said.