/ Source: TODAY Contributor
It started out innocently enough: Anthony Field — perhaps better known as Anthony "Blue" Wiggle of Australian worldwide children's music sensation The Wiggles — floated an idea to his Twitter followers:
The proposed reunion would be for a great cause — to raise funds for friend of the band David Savage, the survivor of a suicide bomber who Field says "has done so much good for people" himself. Field's idea is to reunite the original Wiggles from the early '90s — including Field, Greg "Yellow" Page, Murray "Red" Cook, and Jeff "Purple" Fatt — for a one-night-only appearance in Australia.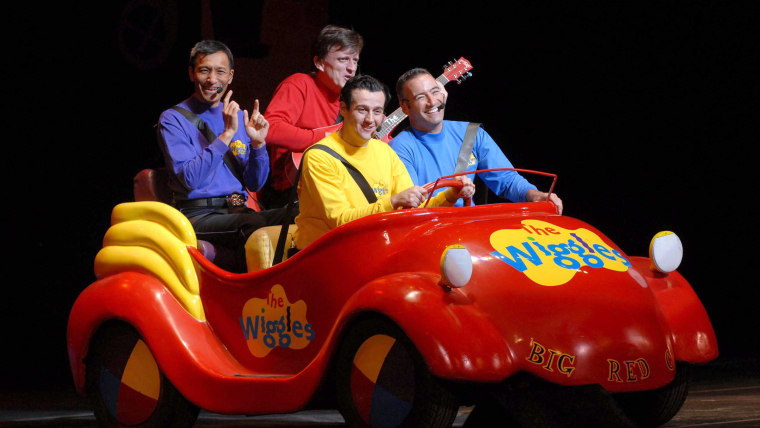 But he wanted this to be a concert for adults. Would adults be ready to wiggle?
"I thought it would be a fun way to raise funds for David, but didn't know if anyone would be interested as adults in coming to a pub to rock out to 'Toot Toot, Chugga Chugga, Big Red Car' or 'Fruit Salad,Yummy Yummy,'" says Field. "So I tweeted to gauge interest."
He apparently need not have feared. As Field notes, "Four-year-olds [from] 25 years ago are now 29 and raring to get out to a Wiggle pub event!" His tweet garnered hundreds of likes, retweets, and comments on Twitter and left fans who miss the original Wiggles in both Australia and the United States enthusiastically asking for more information.
In a subsequent tweet, Field announced that the concert is on for January of 2016 in Australia, with more details forthcoming as they work them out.
One burning question on everyone's mind: Would it really be the entire original Wiggles line-up? Would Greg, the Yellow Wiggle who had to leave the band years ago for health-related issues, be there too?
"Jeff has said he 'is definitely in, if he is still alive!' – that is Jeff's humor!" Field reveals. "Greg is in good health now — really healthy and loving life and raring to go – and Murray, as always, is still rocking!"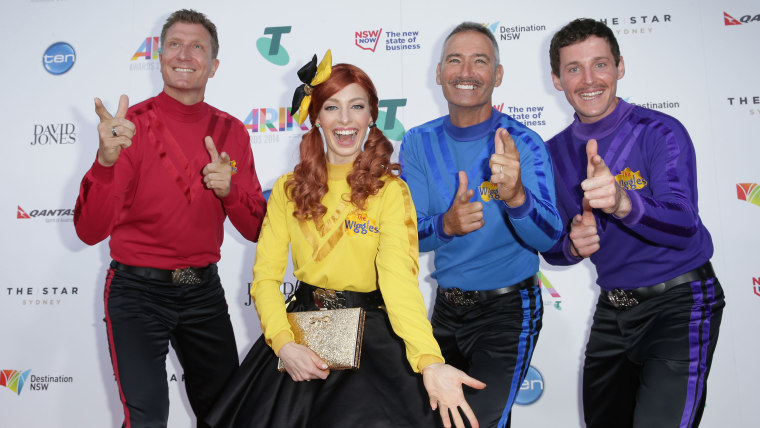 So the entire band will indeed be back together. But what about the Americans who still know every word to "Hot Potato," spent years explaining what emus were to their toddlers, and don't have the ability to make the transcontinental trip in January? There may be hope yet:
"It would be brilliant fun to do some gigs in the States and maybe find some great charities over there to donate the proceeds to," says Field. "I guess we better see how this one goes first, though!"
Though Fatt, Cook, and Page retired from The Wiggles in 2012, Field is still wiggling with new bandmates, including a female Yellow Wiggle, Emma Watkins. New episodes are now available on Hulu.
"This will be a real wiggle down memory lane," Field says.