The little girl who was thrilled just to get pictures of horses in the mail got the surprise of her young life this week: a pony of her very own.
Seven-year-old Alexus Lasiter, or Lex for short, traveled with her family from her home in Grove, Oklahoma, to Florida this week, believing she would get to ride a grey horse named Snickerdoodle. On Thursday evening she found out he was hers to keep.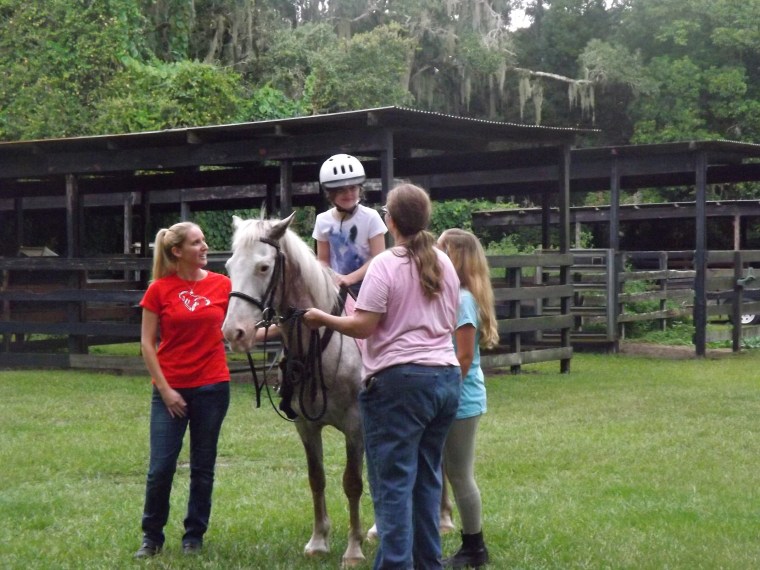 "Lex was very excited and shocked," her mom, Wathena Sievert, told TODAY Parents. "I don't think she fully grasped that, yes, she was getting a real horse. So it was priceless."
"She's already said that she loves the horse and the horse loves her," said Travis Barker, an art student and friend of the family who arranged the big surprise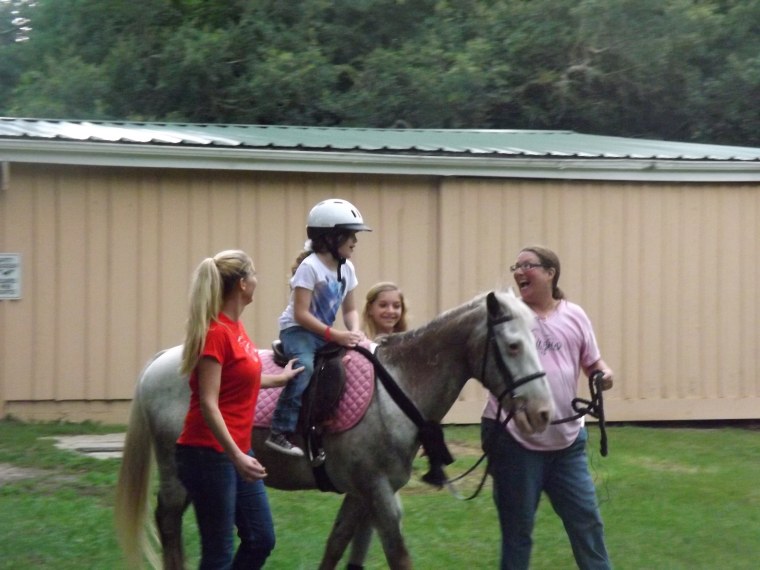 Snickerdoodle was donated by Becky Anne Ross, who owns the Alpha Boarding Complex in Riverview, Florida. Ross was moved by the story of Lex, who was born with cerebral palsy and suffers from a seizure disorder, heart trouble and kidney problems. 
She loves horses and getting mail, so when Lex was feeling sad last month after three emergency room visits, her mom reached out to Barker — a stranger she knew only on Facebook — to see if he would draw a horse for Lex and mail it to her. Barker did much more than that, setting up the Horses for Lex Facebook page, which resulted in more than 200 paintings, sketches and drawings arriving in the mail for Lex.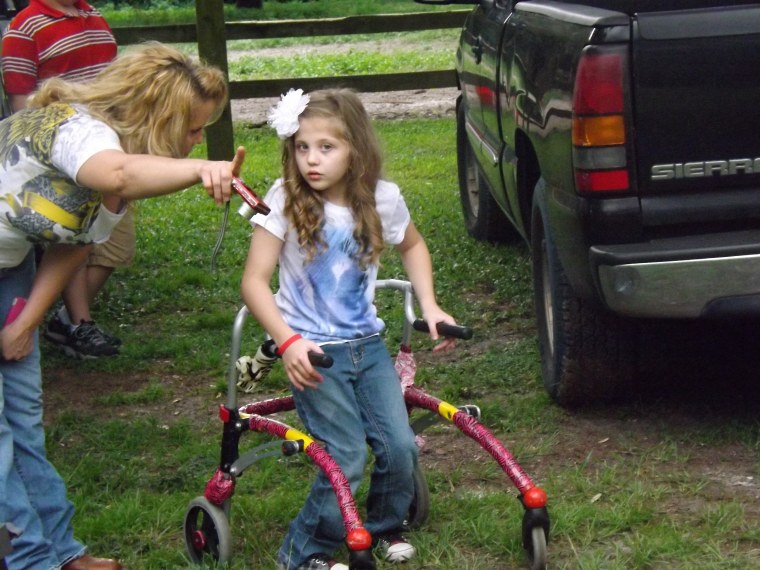 When Ross read about the girl, she knew she wanted her to have Snickerdoodle.
"I thought, you know, this is what I'm supposed to do," Ross said. "She will be able to love him and he deserves it, and he will love her."
Lex's love for horses began when she was 3 and attended horse therapy. She adored riding and it helped her gain strength, but funding for the therapy program was cut and she wasn't able to go anymore, her mother said. 
"I love riding them, petting them," Lex told TODAY Parents before her Florida trip.
Snickerdoodle, who is 20 and arrived in Ross' stables in 2011, was abused by previous owners and has had a "very, very rough life" she noted. But he's healthy and has been around children with cerebral palsy, she added. Horseback riding is good for people with the condition because it helps to build up their leg and trunk muscles. Sievert said she hopes the horse will help her daughter improve her posture and strength.
When Lex met Snickerdoodle for the first time on Thursday, there were already signs the two were a good match.
"Why this horse is so special is every time that Lex would kind of wobble because she doesn't have that lower body strength, that horse stopped instantly on its own, no one had to tell it… until she stopped wobbling and it would go again," Barker said.
"They already have a bond. It was amazing to see her sit there and talk to him," Sievert said.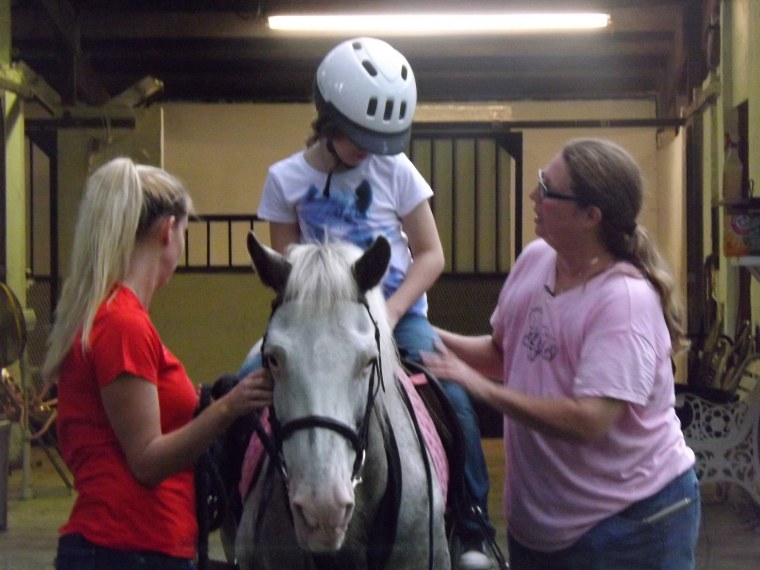 The main issue now is transporting the horse from Florida to Oklahoma. Barker had arranged transportation with a rescue group, but that plan did not work out so he's now looking for another way to get the horse to Lex's home town. A local horse rescue organization there can board Snickerdoodle until a more permanent home can be found, he said.
A fundraising page has been set up to help the family with expenses.
Meanwhile, everyone is excited for the little girl who needed cheering up and the horse who needs a special owner.
"Their relationship is going to help strengthen her physically, and what parent wouldn't hope for that?" Ross aid. "I just think it's going to be awesome all the way around."