/ Source: TODAY Contributor
While followers of Honest Toddler may spend their days chuckling at the comical musings of the pretend toddler voiced by author Bunmi Laditan, it's Laditan's own social media accounts that have recently gotten parents laughing.
One of Laditan's recent posts shows the chicken nuggets and french fries she served to her own toddler for dinner.
Lest anyone place judgement on the nutritional value of the meal, Laditan cleared a few things up in the viral post.
"The chicken nuggets are organic, free-range, rescue chickens who communicated to me in chicken language that they wanted to die to nourish my children. I coated them in gluten-free almond meal and probiotics before baking them on a tray lightly sprayed with coconut oil and colostrum," she wrote.
"The box was a craft I did with my children this afternoon while I was being mindful with them in our television-free living room. Those aren't grease stains on the box, they are tears of joy from my toddler. He's so thankful for every meal."
In another post, Laditan shared a photo of leftover-meatballs-turned-tacos, which she explained caused some confusion for her three children, ages 9, 6 and 2.
"My kid asked me why there was no shredded cheese, guacamole, or anything else and I explained that the theme for tonight is prison and that these are prison tacos so stay in school," Laditan wrote in the post.
Other posts to the account show Laditan's attempts to do yoga amidst the mess of children's toys, the fruit she added to her wine in hopes of a more nutritious diet and tri-colored pasta she served her kids, telling them it was "Skittles pasta" and to "taste the rainbow."
Laditan, who lives with her family in Quebec, Canada, says that she considers her writing to be a love letter to other moms.
"I struggle with insecurities about mothering all the time — if I'm doing enough, being too tough, being too weak, feeding he right foods," Laditan told TODAY Parents.
"It's such a hard gig, being a mom. I just want people to read my work to feel understood and like they're enough. I want them to laugh. I guess deep down, that's what I want for myself. My posts help me find community with other moms."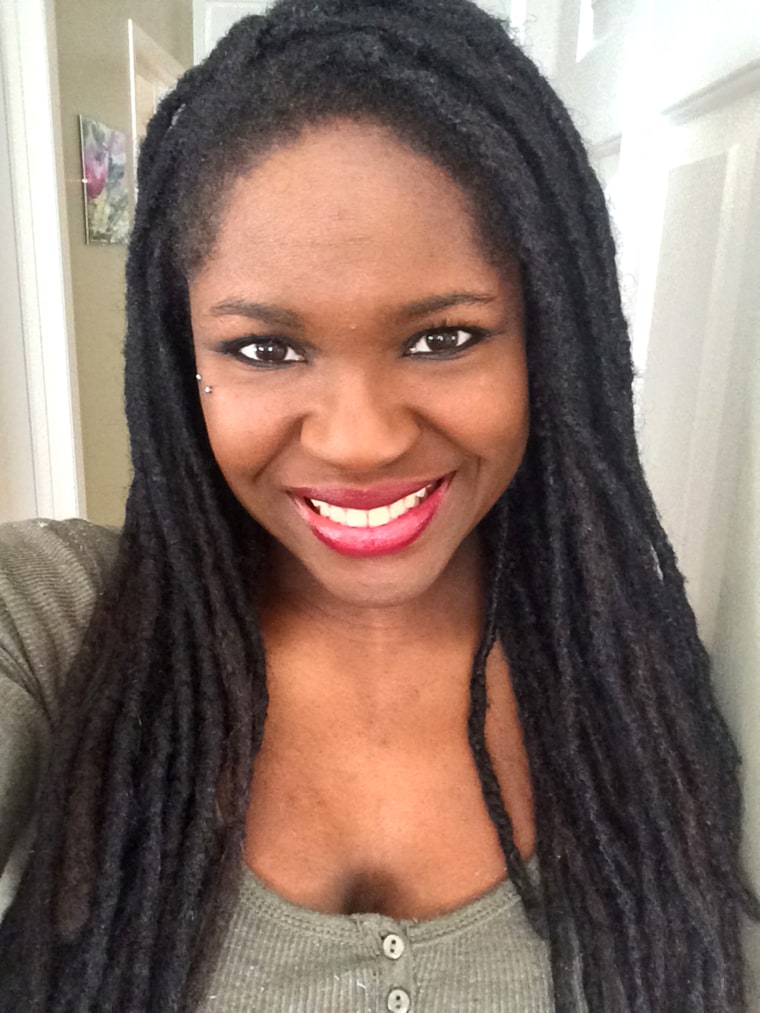 While Laditan pokes fun at varying parenting styles in her posts, the author of "The Honest Toddler: A Child's Guide to Parenting" and "Toddlers are A**Holes: It's Not Your Fault" says she considers herself to be a fairly "crunchy" mom.
"I had one home birth. I breastfed — probably not long enough, but I did," said Laditan.
"(The posts) are more about making fun of my own insecurities that always swirl around about how I can do things better. I think moms enjoy them because they help relieve some of the internal pressure we carry around all the time."