/ Source: TODAY Contributor
For days, Hunter Mollett's stomach growled with hunger because he had nothing to eat. Even still, he woke with a rumbling belly and headed to Enterprise High School in Mississippi. The then-sophomore never complained; he'd simply do his work, hang with friends, and attend band practice. Finally, after four days, Hunter's mom found some peas and cornmeal and made a meal for them.
"At the time, it was probably the most amazing thing I had ever eaten because I was so hungry," Mollett, 18, told TODAY.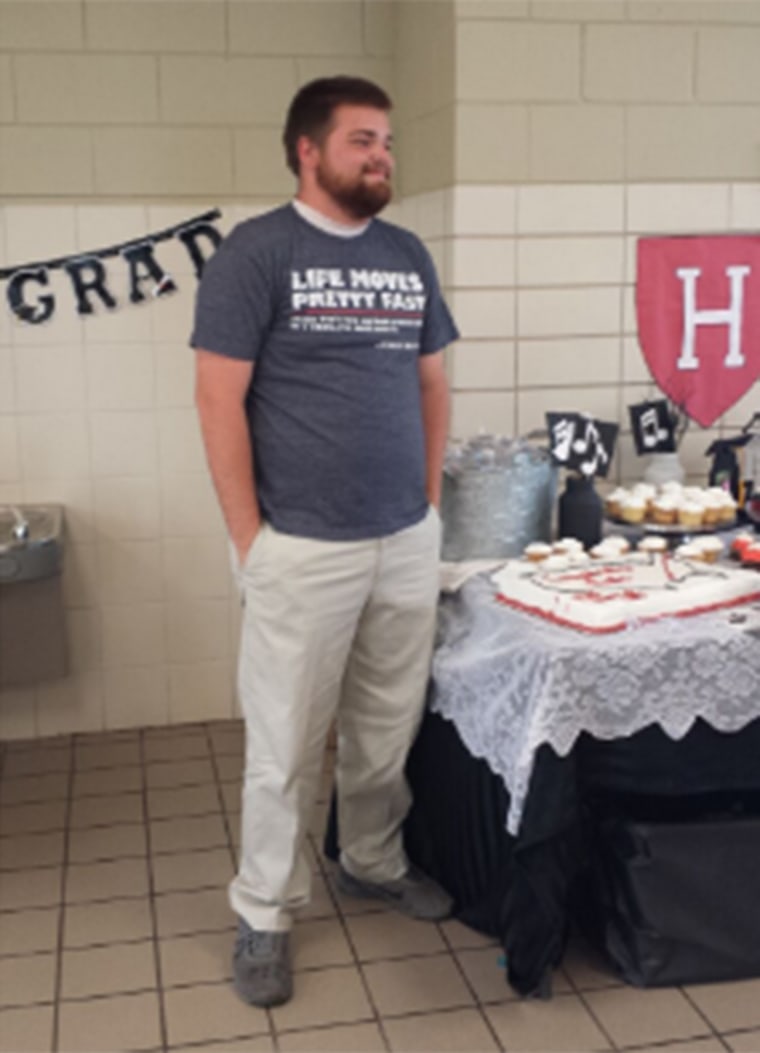 From sophomore to senior year in high school, Mollett experienced varying degrees of homelessness. He even spent one summer night sleeping on a park bench being bitten by mosquitos. But he woke the next day and headed to work at the high school.
Until that point, he had lived with his parents in a trailer with no power and water and then several seedy motels. Despite the instability, Mollett was one of the smartest students in his grade and one of the best trumpet players in band. He tried to be positive despite such chaos.
"There's no real reason to get down about it," he said. "[But] some days I do get kind of down about it. Nobody knows what it is like to do stuff like that."
Never miss a parenting story with TODAY's newsletters! Sign up here
At the same time, Mollett was struggling to find stable housing, he also wanted to pursue his dream — attending Harvard University.
Jackie Lewis first learned of his aspirations when she met him in her ninth grade algebra class.
"He told me he was going to Harvard," she said.
While Lewis supported him, she privately wondered if he could do it.
"I am not sure if he is going to make it," she recalled thinking.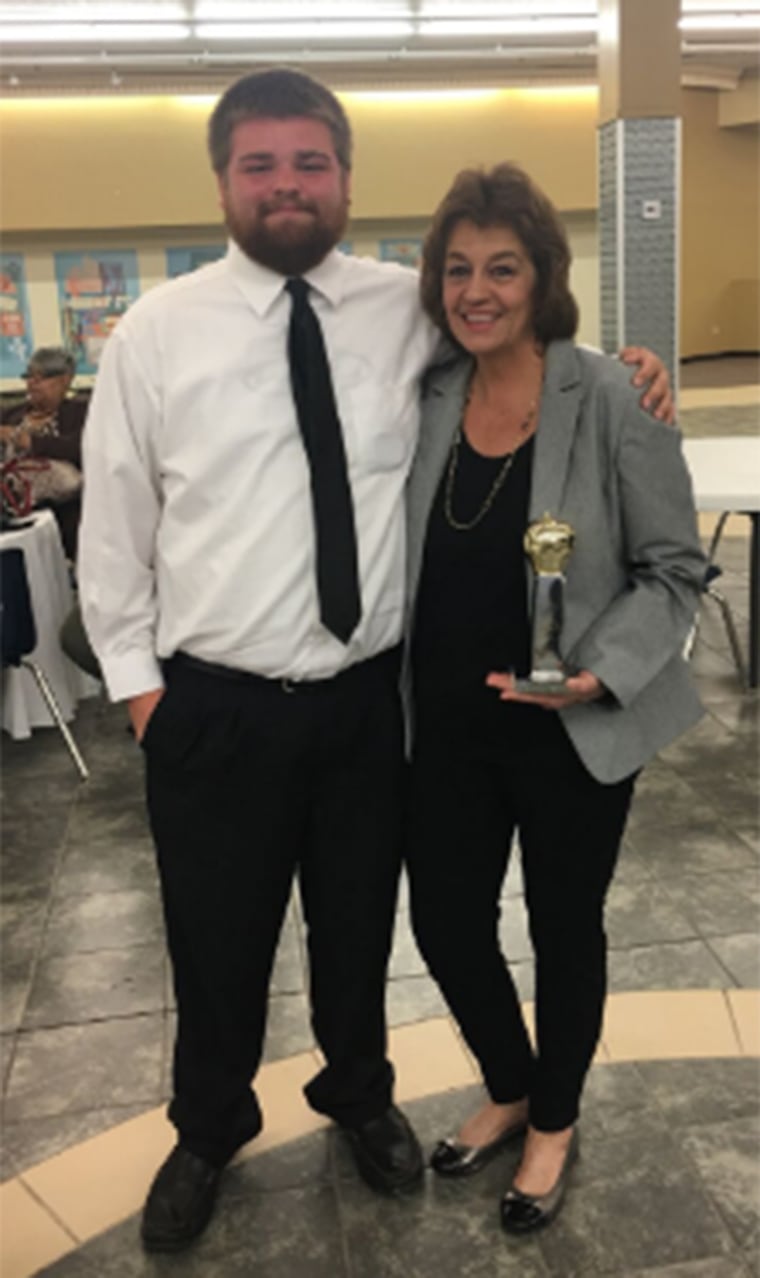 Mollett first decided on Harvard when he was in first grade when he was watching "Boston Legal" with his mother. He asked her how the characters became lawyers; she said they went to Harvard.
"I don't know if on the show they went to Harvard or if she was just joking," he said.
But he decided that's where he wanted to go.
After having Mollett in class, Lewis changed her perspective on his chances in the Ivy League. When she and the other teachers became aware of his living situation, his performance wowed them even more.
"It has been really impressive to see him do it on his own," Lewis said.
Sharon Prater, his 10th grade English teacher agrees.
"He is definitely an exception. Even grown adults would have had difficulty with this situation," she said.
When Mollett's teachers learned of his unstable housing, they started pitching in when they could. If Mollett needed school pictures, a teacher would buy them for him. If he needed a ride, someone would take him.
"You want him to have a normal life because he hasn't had a normal life," said Kathy Dedwylder, a guidance counselor. "He always seems surprised when people care."
After his parents kicked him out of the house, band director Mark Edwards stepped in to help.
"He is coming to my house," Edwards recalled saying. "I didn't even ask my wife."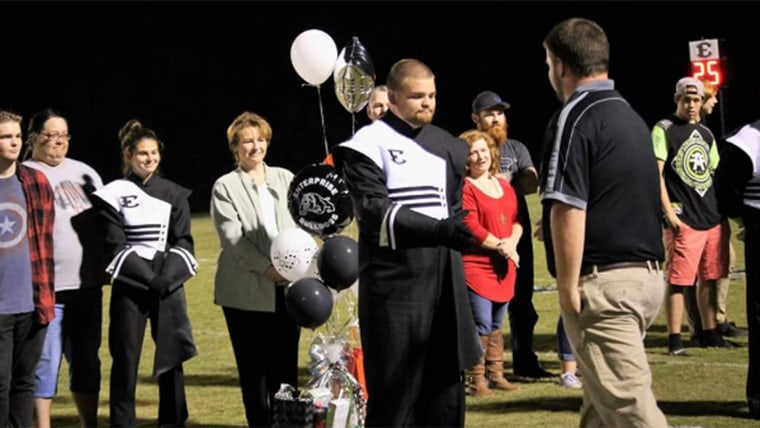 For seven months Mollett lived with Edwards, where he finally had a chance to act like any other teen. Often, he tried staying out later than curfew and skipping chores.
"He was kind of learning how to be a normal teen. He has never been a normal teen because he was so much smarter than other kids," Edwards said.
Add that to an inconsistent housing and Mollett had little idea what teenage life should be like. After his time with Edwards he moved in with his grandmother for his senior year and worked toward his goal of becoming a cardiothoracic surgeon. Mollett took his ACTs and started applying to colleges, including Mississippi State University and Harvard. He knew he had to give himself a chance to go to the Ivy League school of his dreams.
"The worst they can do is say 'no,'" he said.
He learned that Mississippi State accepted him and offered him a full ride. Then he got an email about financial aid at Harvard. He felt confused until he realized he received the financial aid acceptance letter before his university acceptance letter.
"I sat there for 16 minutes staring at my phone. I just stared at it. I was amazed I got in," he said.
Mollett's teachers feel less surprised.
"He is naturally gifted by God," said Dedwylder. "He is just intrinsically motivated to achieve. He set goals for himself as a young child and it never occurred to him that he couldn't do it."
While many people might be angry at their parents, Mollett, who will major in biomedical engineering, displays incredible empathy toward them.
"Everyone veers off the right path once in a while," he said. "I really do love my parents. My parents are doing really good. They got a one bedroom trailer and my dad is working."
RELATED:
Homeless girls find Girl Scout Troop to call their own: 'It feels like you're not alone'
Woman steps up to help homeless man who needed more than 'another sandwich'
Strangers rally to raise $180,000 for homeless student who biked 6 hours to college, slept in tent