/ Source: TODAY Contributor
The struggle is real every summer for parents who work at home. Now, there's a music video for that, thanks to the Holderness family's latest parody, a summertime take on the Bon Jovi hit 'Livin' on a Prayer.'
"Don't get me wrong, I love spending time with my kids," said Kim. "But we have jobs, and we need childcare. That's what the feedback on our live feed was — parents are excited for summer but are panicking over how to keep kids occupied."
The video is part of a new series of parodies released by the Raleigh, North Carolina family. They've recently put out social media calls to fans, asking for parody ideas and producing quick videos about the challenges of getting kids to do homework or the struggle of having kids home during summer break. Kim says they've enjoyed connecting with their fans on a new level.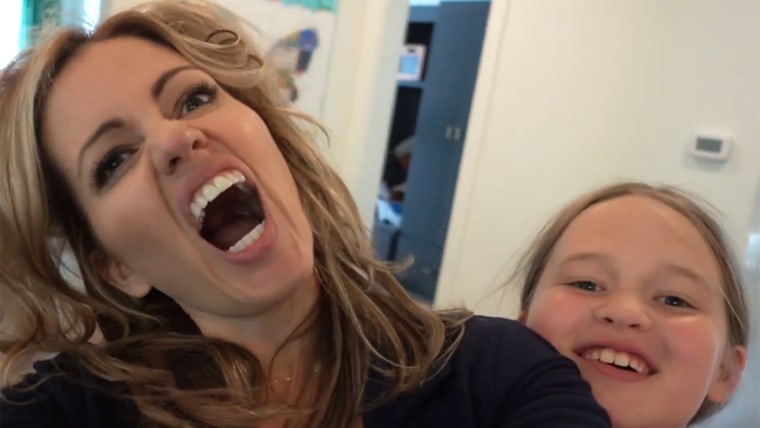 Since both Penn and Kim work from home, the parody laments the need for summer childcare, as well as shares their regret for not signing up for summer camps in time.
"How could I forget?" Kim Holderness told TODAY Parents. "Every single year, I flake and fail to sign up for all the different summer camps. They are all full right now, so I'm patching together babysitters in a plan that will likely fail."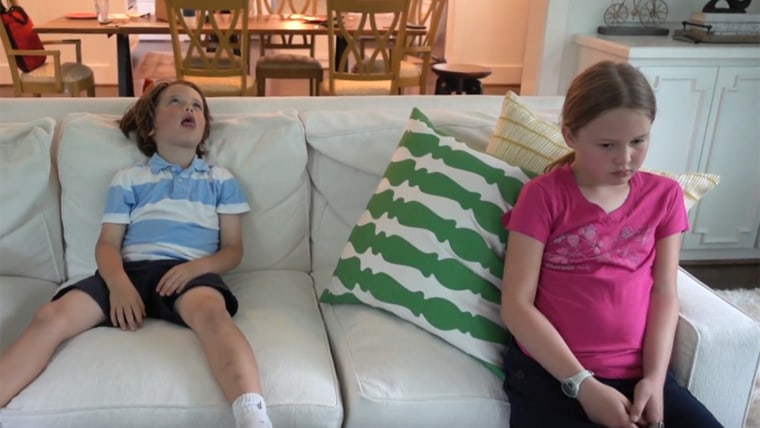 The couple outlines their own plan for summer childcare in the parody, singing, "We gotta hold on till summer ends. Lots of movies, lots of playdates with their friends. Summer camps out there, but we forgot to sign in — and so it begins!"