While Hoda Kotb hasn't visited TODAY in person since welcoming daughter Haley Joy, she called in Friday — just in time for her ninth anniversary alongside Kathie Lee Gifford — and revealed what life away from Studio 1A has been like lately.
"I am loving it," the new mom gushed. "I've had a little bit of sleep here and there, but I have to tell you, I have never in my life felt the way I'm feeling right now."
There's no doubt about it: Hoda is happy.
"Every day I say, 'Let this last forever,'" she said of her life now. "And tomorrow comes and tomorrow's better than the day before. And it keeps going and going."
RELATED: 'On the move': Hoda Kotb practices baby-wearing in latest image with Haley Joy
And Haley Joy's been spreading joy far beyond her mom. The smiles on the faces of her TODAY family prove that.
WATCH: Hoda Kotb reveals meaning behind Haley Joy's name
So her TODAY family found the prefect present to show appreciation.
Kathie Lee and Regis Philbin, who sat in for Hoda Friday, presented the gift — and even opened it in her honor.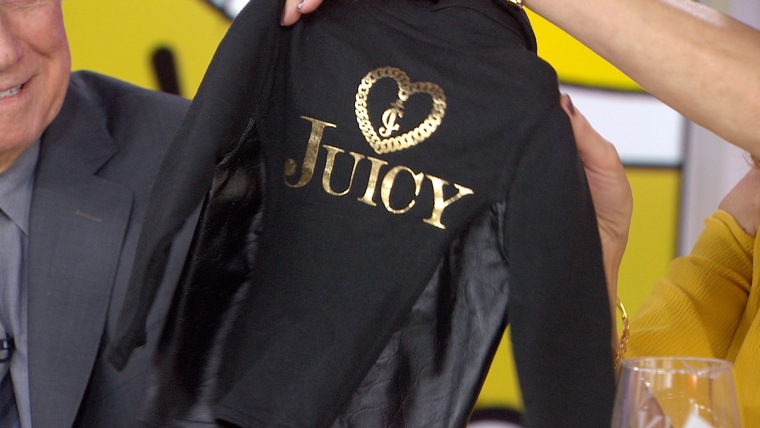 It's a wee Juicy jacket for Haley Joy. As Kathie Lee put it, "her joy is non-negotiable."