Hoda Kotb has another book coming out and it should come as no surprise this one is geared for young children!
Her new book, "I've Loved You Since Forever," is a passion project inspired by her 9-month-old daughter, Haley Joy.
"I feel like I put my heart in a book jacket and then just put it out there," Hoda said Wednesday after revealing the book cover.
Hoda became a first-time mother when she adopted Haley Joy in February. The book's title reflects a line she often scribbled in her journal "when I was waiting for Haley."
"I just knew she was out there somewhere," she said, before reciting a line from the book.
"'Before birds flew over rainbows and monkeys swung on tress, there was you, and there was me,'" she said, explaining: "I think the refrain of "there was you and there was me" is an easy thing for kids to get into."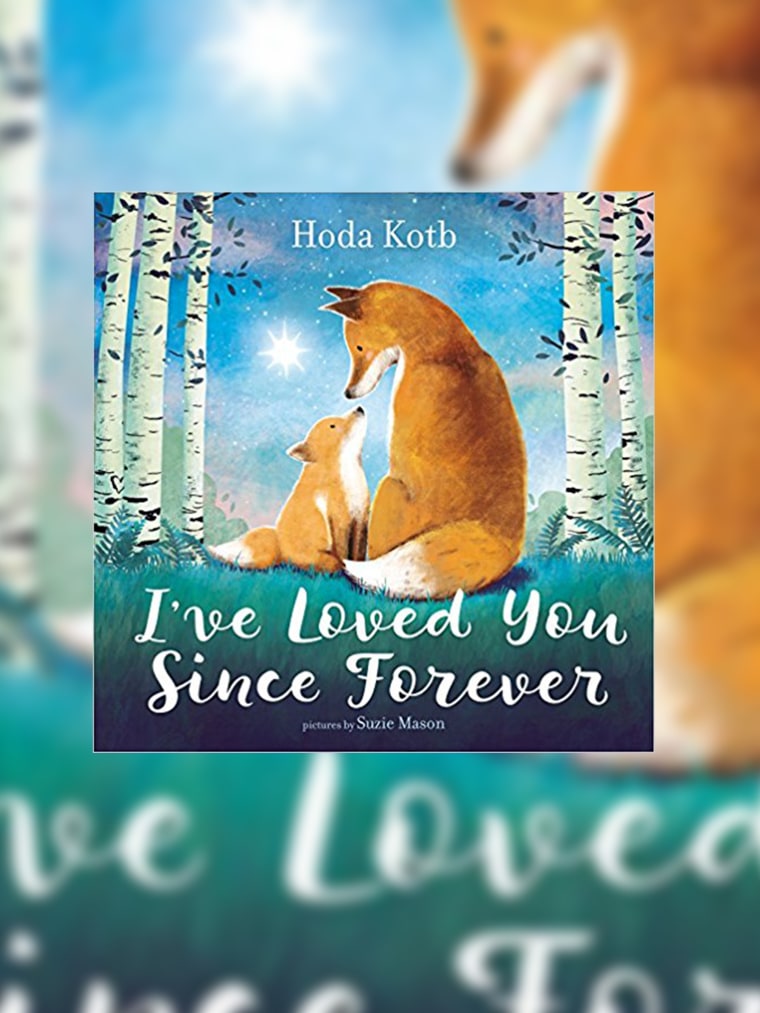 The new book comes out on March 6, but can be pre-ordered here.
TODAY has affiliate relationships, so we may get a small share of the revenue from your purchases. Items are sold by the retailer, not by TODAY.