This kitchen is going to see lots of baklava!
Mother's Day is rapidly approaching, and this year, Hoda Kotb decided to go all out with her gift to her mom, Sameha Kotb, by surprising her with a kitchen makeover.
"That place is such the center," Hoda said about the kitchen. "It's such the heartbeat of our family."
And while the new kitchen is a way to brighten up a space where Sameha and the family spend so much of their time, it also means something else: Thank you.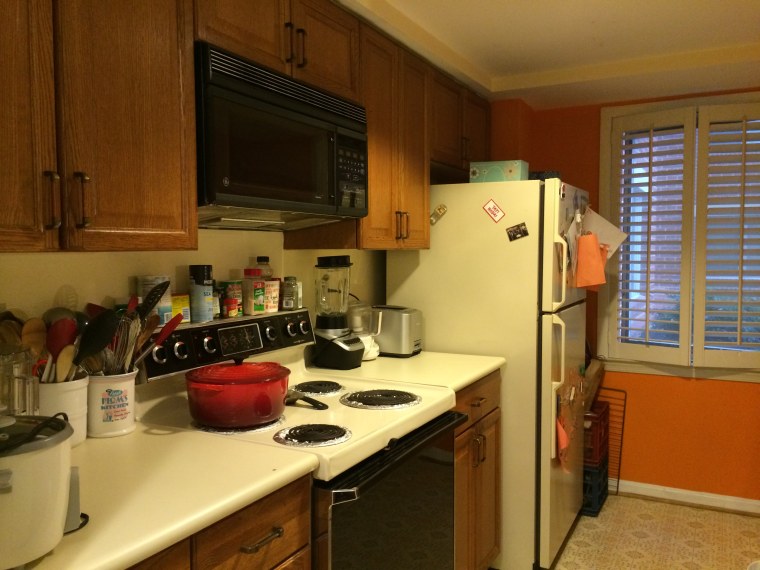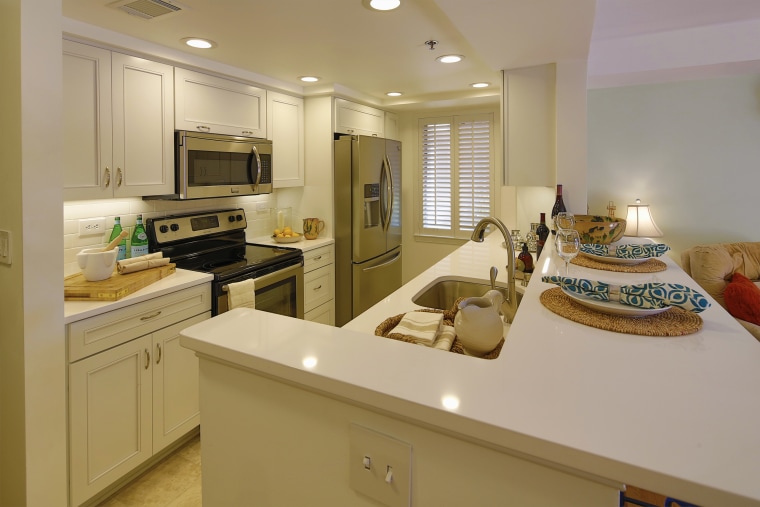 "I remember mom always telling me I can do anything, no matter what the thing was," Hoda said about her mom's constant support. "You always felt like you could do anything." And that attitude hasn't gone away.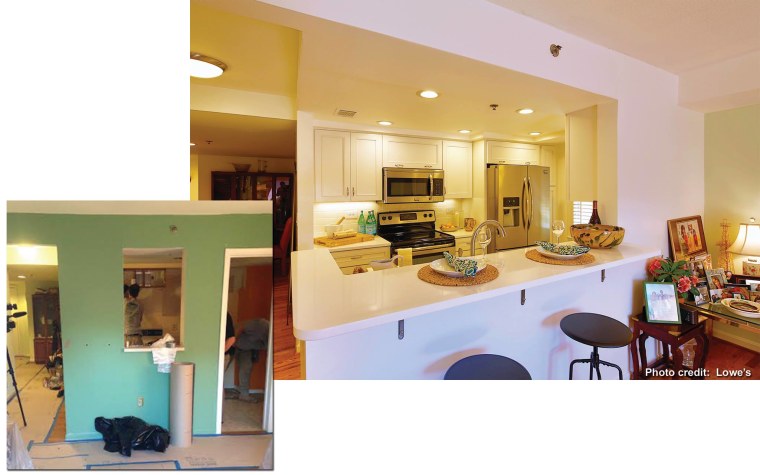 "To this day, when I'm 50, with two pompoms believing in anything I can do. It's such a great feeling to know someone is with you and gets to witness your life — all of it."
To pull off the surprise, Hoda invited her mom to come stay with her in New York for a week while a crew transformed Sameha's old-fashioned kitchen into a modern space. And Sameha's reaction made the secrecy all worth it.
"This is so pretty!" Sameha said when she saw her new kitchen. "Is this a new place?"
The makeover included swapping out the dated brown cabinets for a white, contemporary style, replacing the appliances and taking out a wall that originally divided the kitchen and the family room.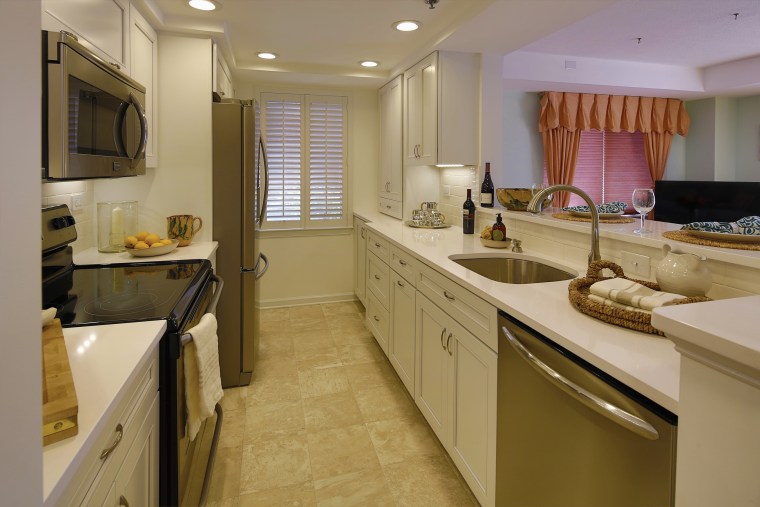 Sameha expressed the same feelings about the gift as Hoda has about her mother.
RELATED: See Tamron Hall's Mother's Day surprise for her 'resilient' mom, her 'inspiration'
"I don't know how to say thank you."