Hoda Kotb had an eventful Memorial Day weekend! According to her, daughter Haley Joy may have said her first word, and she has video to prove it!
"I think my child said, 'Hellooooo'," Hoda told Kathie Lee Gifford Tuesday. "Please witness it for yourselves — a miracle."
The video shows a sweet Haley Joy in a car seat as she slowly says what could possibly be a version of hello. Whether or not you heard it, one thing is for sure: Haley Joy continues to be absolutely precious.
Trying to talk wasn't the only thing Haley was up to this weekend. She took her first trip to Rehoboth Beach in Delaware with Hoda and her family, where Haley participated in "synchronized calisthenics."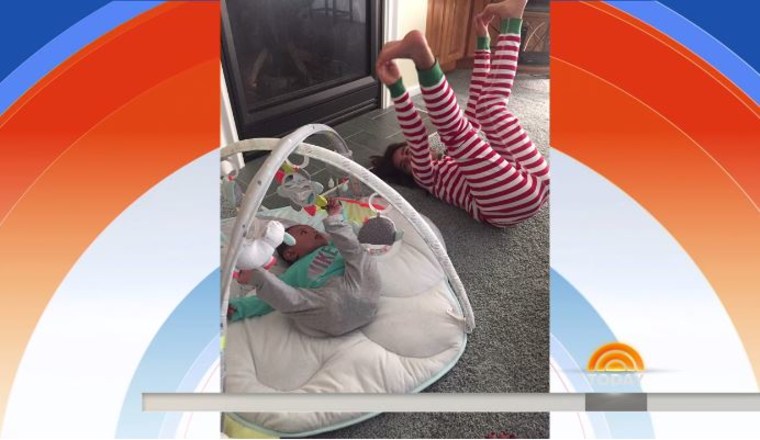 We can't wait to see more of Haley Joy hitting the beach — and building her vocabulary — this summer!
RELATED:
Surprise! Haley Joy pays Mother's Day visit to mom Hoda Kotb at TODAY
Hoda Kotb opens up about Haley Joy: 'When I look at her, I see forever'