Hoda Kotb has just published a new book, and it may be her favorite yet because of the person who inspired it: Her 1-year-old daughter, Haley.
Hoda became a first-time mother last year at 52 when she adopted Haley. Understandably, the event transformed her perspective on life.
"I used to think that work was the most important thing in the world. I just did. But I didn't know what really mattered until you came along," she said. "You arrived and everything changed."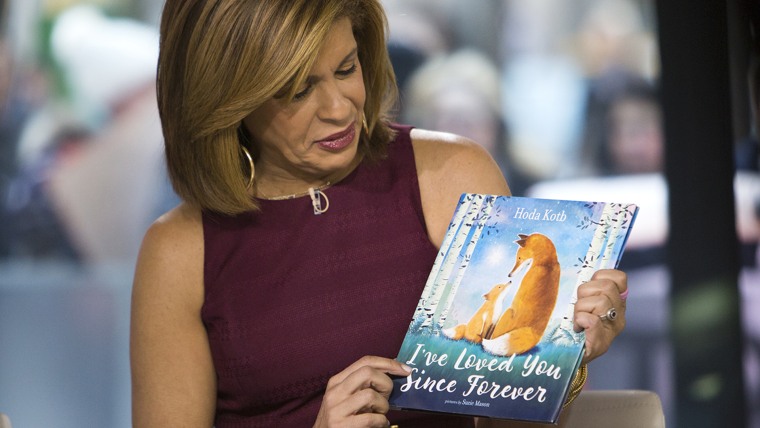 Hoda said Haley inspired her new book, "I've Loved You Since Forever," a phrase she used to write in her journal long before she ever met her daughter.
"When I was waiting for you, hoping for you, wishing for you, I wrote down, 'I've loved you since forever,' because I loved you before you were born. And we were going to find each other," she said.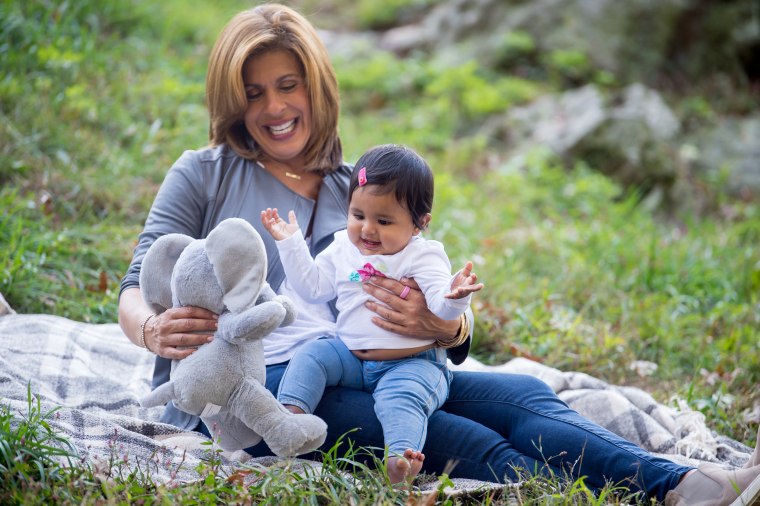 "Sometimes all you can do is pray, hope, wish, want, dream, and then wait — and you arrived."
Haley Joy, a Valentine's Day baby, was named after Halley's Comet.
"Because you are a bright light in the sky, and I happen to be the other star. And here we are, out here, on opposite ends," Hoda explained. "We were really always connected and somehow these two lights were going to come together and eventually. You and I turned into 'we.''
Hoda said Haley has the ability "to erase what's wrong" with just one look or smile.
"It's like a magic wand. Like, my heart rests. You're like a warm hand right here," she said, putting a hand over her chest.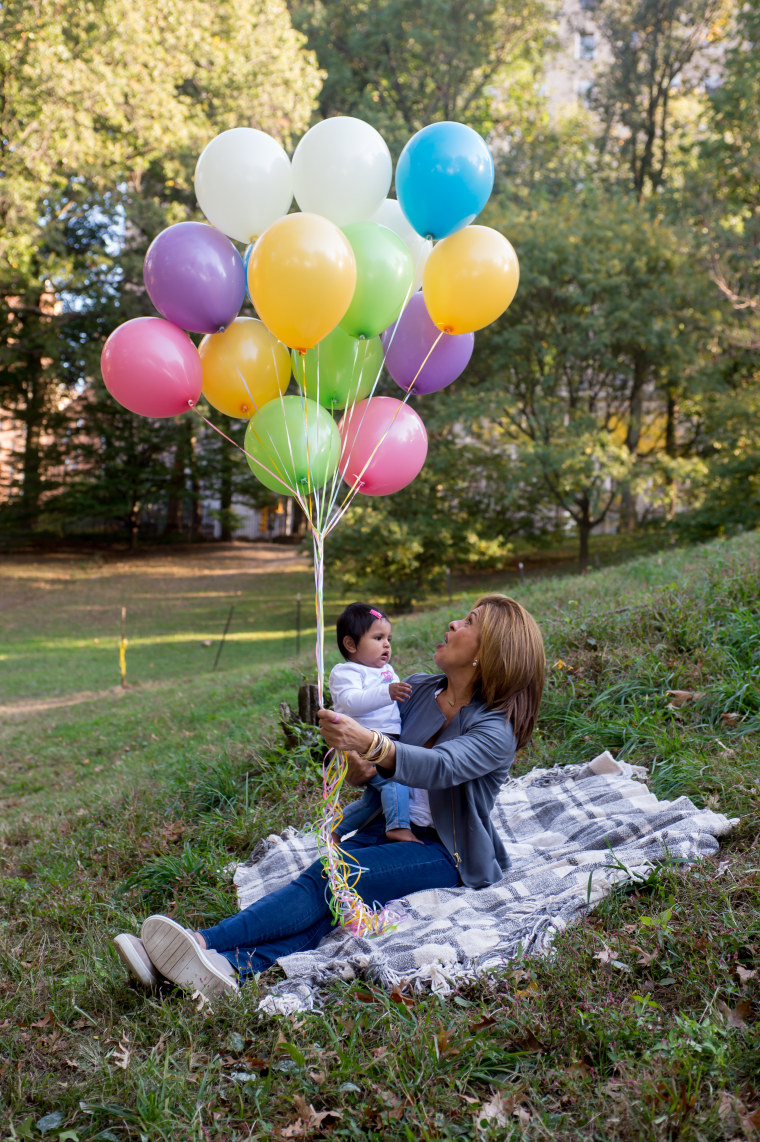 Hoda, who is raising Haley with her boyfriend, Joel Schiffman, said some of her favorite moments with her daughter involve when she prepares her daughter for sleep at night.
"There's something about you and me and the dark, just the two of us," she said. "I'm holding you, and I still think to myself, 'I can't believe I get you. I get to have you.'"
These items were hand-picked by our TODAY team because we love them - and we hope you do, too. TODAY has affiliate relationships, so we may get a small share of the revenue from your purchases. Items are sold by the retailer, not by TODAY.