/ Source: TODAY Contributor
Of all the things we thank our mothers for on Mother's Day, few of us are still thanking them for picking out our clothes for us. But Hoda Kotb's mother, Sameha, still plays a key role in her everyday life: she chooses all her dresses.
"She's so good. She's better than anybody," says Hoda. "She knows exactly how bodies work."
Hoda says her mother, who's now 80, will see a dress in a store where she lives, "eye it up and down," think of Hoda, and put it in the mail to her. When the package arrives, Hoda takes it in to the studio, still wrapped, and gives it to the wardrobe department, only zipping the dress up just before she goes on the air. And each dress fits her like a glove. "Every time," Hoda says. "Every single time. Because she knows!"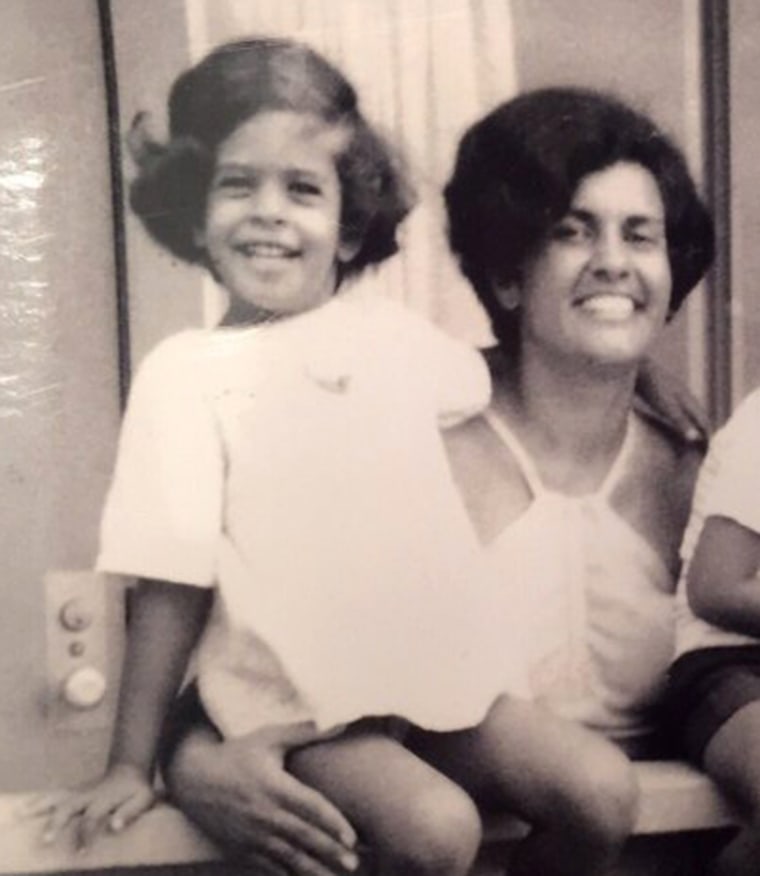 When she was growing up, Sameha had a lot of rules for Hoda. "She was a great mom. She was strict. They were both strict — like, curfews, 'You're not going here,' 'You're going there,' 'Who's that person?' 'You're not going to school dances.' That was how we lived," says Hoda. "You understood what 'no' meant. There was no 'but everyone else is doing it.' She couldn't have cared less what anyone else was doing."
But her mom's steadfast nature did not end with family rules. "If I looked up at every sporting event, my mom was sitting there," says Hoda. "Every crummy basketball game, every JV whatever, every time I rode the bench — there she was. She was sitting there, saying, 'That was an amazing shot! I know you were only in it the last minute, but boy, that it was amazing."
Hoda says her mother's presence was, and still is, important to her. "I knew I could look up, look to my right, look to my left, look in the bleachers, and there she was, always. Always. and I think everyone needs an 'always,' someone who you look up and you say, No matter where I am, no matter what I'm going through, no matter what I'm doing, I'll look up, and there they'll be."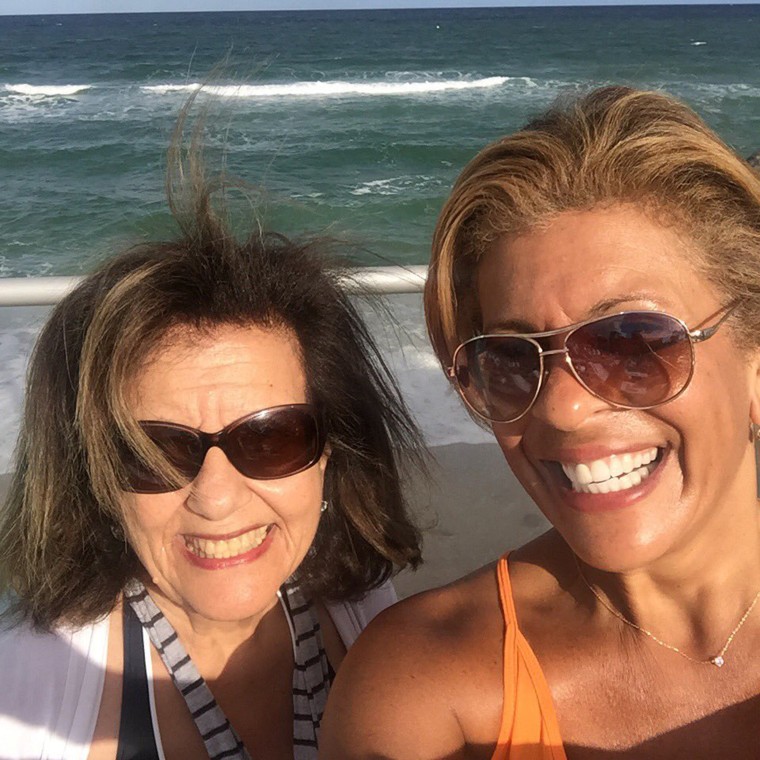 Sameha hasn't just watched and cheered for her daughter; she let her know that she always believes in her, too. "She is probably among the strongest most optimistic people I've ever met, because she believes anything is possible," says Hoda, "And when she looks at me and says, 'You can do it,' I honestly believe I can. If I said to her at 51 years old, 'You know what, Mom, I'm thinking about being a mountain climber, or maybe I'll go to the moon,' she'll be like, 'Yes, of course! Are there classes?'"
Hoda says her mom inspires her every day. "She keeps falling in love with life," Hoda says. "Every day, there's something new and unique, and she finds that thing. I think that's what keeps her young too…she has a curiosity that is insatiable. She still sees the world as a good place." And when Hoda is intimidated or nervous, she remembers the image of her mom as she ran up a hill to the Iwo Jima memorial to finish the Marine Corps Marathon at the age of 60.
"It was too hot. It was, like, a 70 degree day, and we didn't think she was going to make it," Hoda says. "I thought, if ever in my life I think I can't do something, I'm just going to remember this. I'm going to remember watching my mom run up that hill and finish that marathon."
So whenever Hoda has to attempt a new challenge, like anchoring the Weekend Nightly News, she thinks, "She crossed that finish line. Yeah, I've got this thing."