It was a milestone Mother's Day for Hoda Kotb, a new mom celebrating the holiday for the first time.
"All I was thinking was, from the very first moment, this was a long time coming and it was such a beautiful day," she said Monday during TODAY. Hoda became a mom earlier this year when she adopted Haley, who was born on Valentine's Day.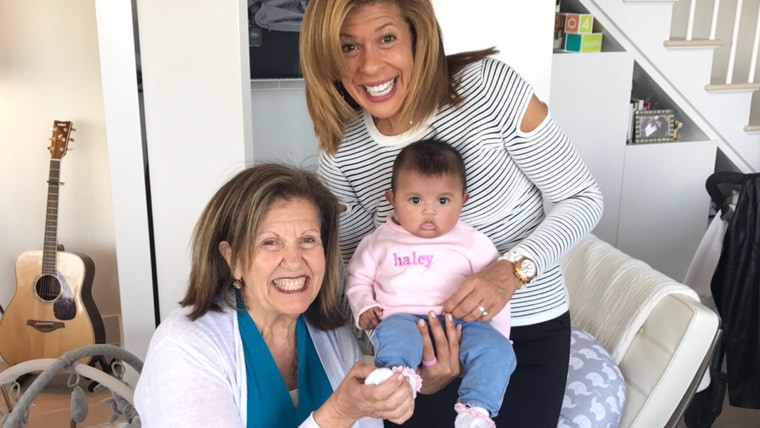 Hoda told co-anchor Kathie Lee Gifford that she and her 3-month-old daughter, Haley, spent the day relaxing with loved ones.
She spent the morning hanging out with Haley and her own mother, Sami Kotb. They later went out to brunch with Hoda's longtime boyfriend, Joel Schiffman. Haley slept right through the meal, Hoda said.
"It was a great Mother's Day," she said. "We just did nothing and just chilled out."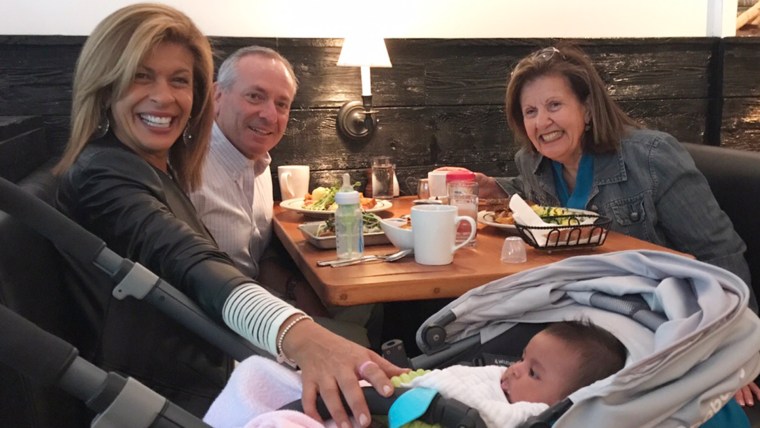 During a special Mother's Day luncheon among TODAY anchors, Hoda expressed her amazement at finally being able to share a special sisterhood with her colleagues.
"The idea of Haley existing, and me being a mom and me sitting at this table with you guys?" she said. "Am I supposed to be at this table? It feels a little weird. I can't believe the greatest joy of my life came at 52."
RELATED: