She's been away for two months, but on Monday morning, Hoda Kotb is back on TODAY — and we couldn't be more excited about that!
While we've missed her in Studio 1A, her absence was understandable. In February, Hoda became a new mom and took maternity leave to be with daughter Haley Joy.
Now, she's back on the air and back to the news. But make no mistake, she's not letting Haley out of sight.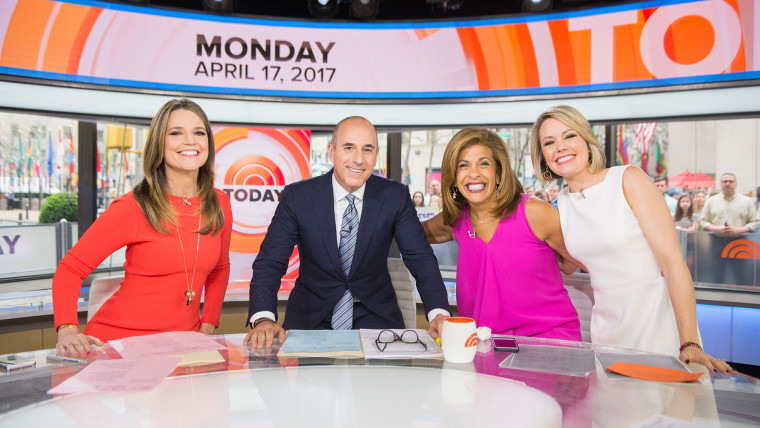 RELATED: Hoda shares Haley Joy's family fun day: See the cute pics with grandma and more
Hoda made her first appearance at the top of the show Monday while she was still getting ready for her official return.
"I should be studying notes and stuff, but can I tell you what I'm doing?" She than flashed her phone toward the camera and said, "I'm looking at baby pictures!"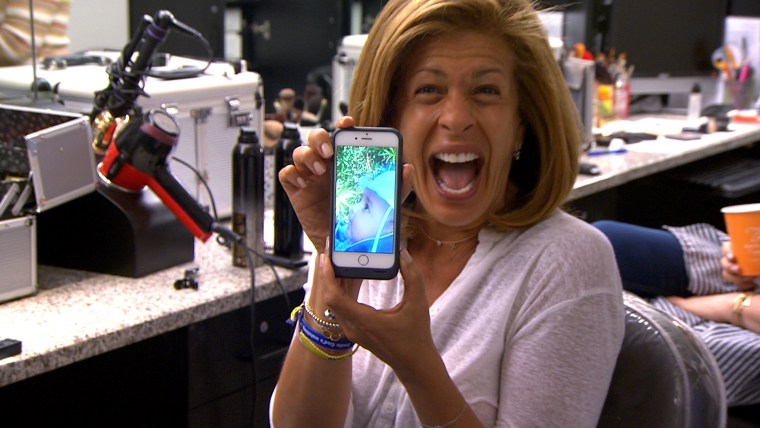 Who could blame her? Just look at that face!
Actually, look at both of those faces, because it's easy to see Hoda's happiness.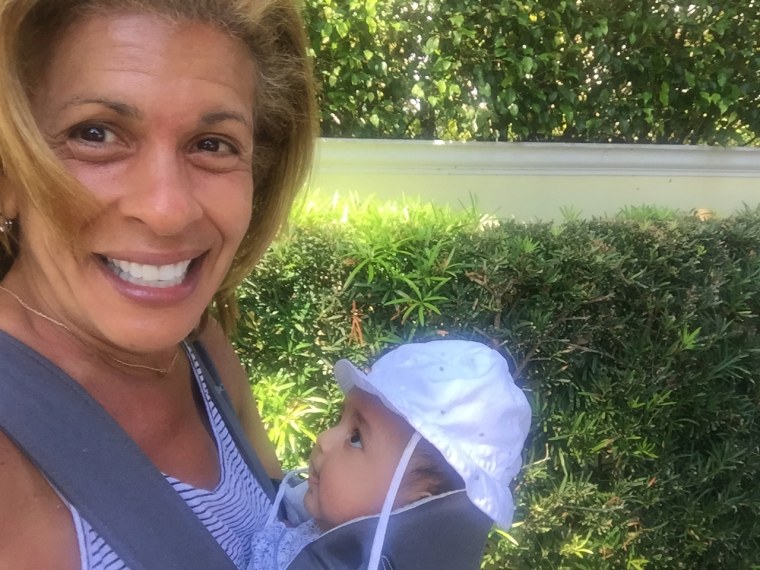 "You think that by a certain stage in your life, I've had every experience I'm going to have,'and then all of a sudden she shows up," the anchor explained in a pre-taped spot. "I felt like, in my life, I've had joy beyond what I could imagine, but this is beyond like a dream. Like you have your dreams, and then this."
And "this" is amazing.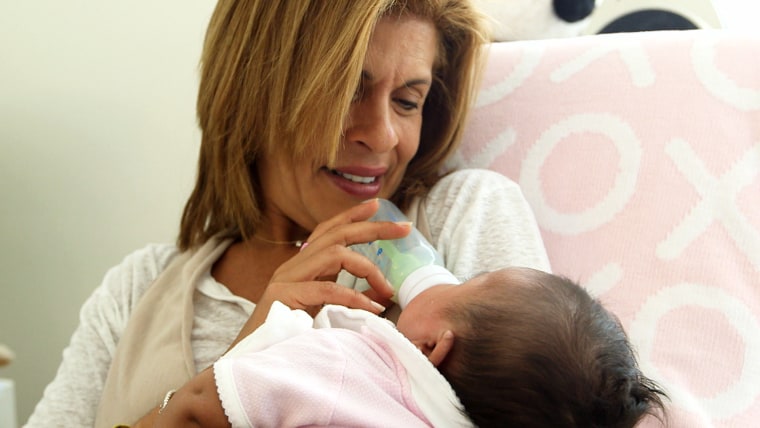 "I've never believed at love at first sight until now," Hoda added.
This much happiness comes with plenty of tears, too.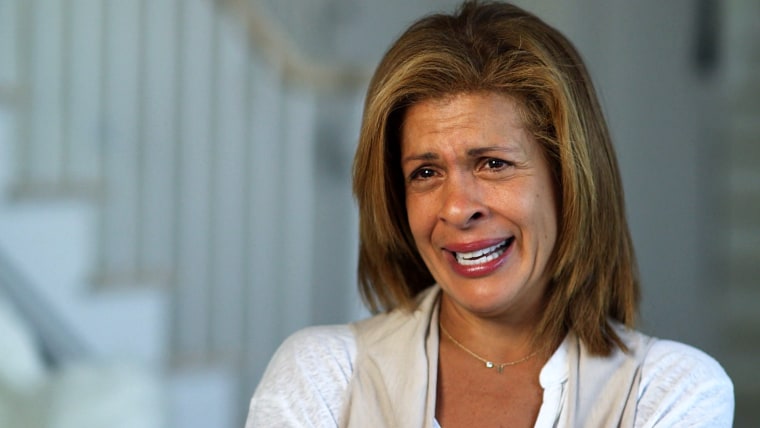 "She probably thinks it's raining in her nursery, because I'm always looking at her and crying on her," Hoda said. "She's must be like, 'What is happening in here?'"
A dream come true, that's what.
RELATED: Hoda Kotb opens up about Haley Joy: 'When I look at her, I see forever'
"I've always had this feeling inside that I wanted a baby, but I thought I was too late," she continued. "I was divorced, I had had cancer, and you just think, "OK. I don't get everything, and it's OK.' And then, all the sudden, you look around and you go, "Well, why not me?'"
The tears of joy continued right into the studio Monday.
"I'm feeling great," Hoda assured Savannah Guthrie and Matt Lauer as she reached for a box of tissue. "I don't think I've ever been this happy."
Of course, Hoda isn't the only one with a new addition and a new dose of happiness around here. We've had a TODAY baby boom, as Savannah and Dylan Dreyer both welcomed sons in December (Charley and Calvin).
So on her first day back, Hoda joined her fellow anchors for a round of Never Have I Ever — mom edition!
Now we know which TODAY moms have tasted baby food and which one even liked it!
(Hint: Haley isn't going to have any competition for those strained peas.)