She's a two-time Oscar winner, but just where Hilary Swank has been hiding herself since 2015?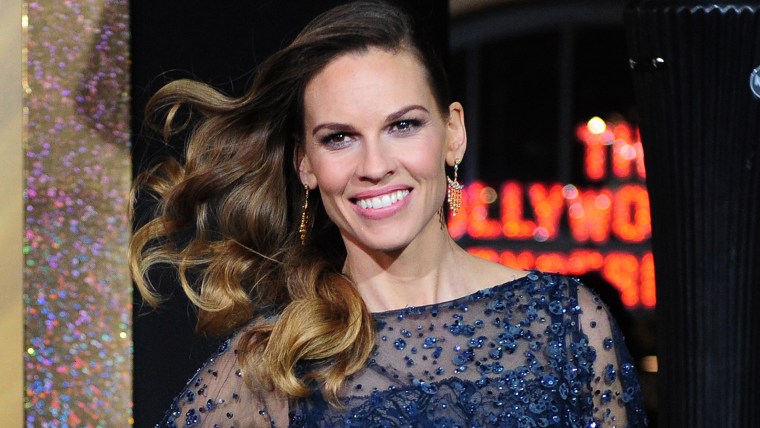 The actress is back in the new FX series "Trust," but she's kept a low acting profile for the past three years — for a good reason.
She's been taking care of her father, retired Air Force Chief Master Sergeant Stephen Michael Swank, who moved in with her after a lung transplant. And on "The Late Show" Tuesday, she gave host Stephen Colbert an update.
"He's great, thank you for asking," said the 43-year-old actress, who won her Oscars for "Boys Don't Cry" in 2005 and "Million Dollar Baby" in 2000. "For those of you that don't know, my dad got a lung transplant. It's the hardest surgery a person can undergo and I thank all the people who make themselves a donor. It saves lives."
She announced in 2015 she'd be dialing back her career, telling Entertainment Tonight, "There's been job opportunities that I've passed on ... But I mean, really, what we're here for is our family, right?"
Swank didn't entirely given up amassing credits in that time, but severely curtailed her projects. As she added, "There's been a couple projects that are beautiful, but in the end, there's nothing I want to do more other than being with my dad in his time of need. You can't get this time back."
When Colbert praised her for being such a lovely daughter, she immediately replied, "What a lovely dad he is."
Like father, like daughter.
Follow Randee Dawn on Twitter.