Since having her 4-year-old son, Luca, Hilary Duff says her life has changed completely, for the better.
"He only makes every day matter so much more and the joy that I feel, the purpose, everything is so much more heightened. It's just, he's really amazing," Duff told TODAY while promoting her hosting role at a recent Stella Artois event.
However, the 28-year-old "Younger" star added that being a mom certainly presents its challenges.
RELATED: The mom-judging moment that made Hilary Duff cry
"You're always worrying," she said. "Everyone wants their kids' lives to go perfectly, which is obviously not possible all the time. But it's so fun. I'm so lucky."
Duff is excited to hit the beach with Luca this summer — swimming, she said, is a favorite of his. As for her, throwing on a swimsuit is one thing she's not exactly worried about.
"I don't care to look absolutely perfect in a bathing suit. I'm a normal girl. I'm strong. I'm fit. I feel good about myself after I've had a baby."
And just like any mom, she's had good days and bad.
"I go through ups and downs, being like, 'Damn, I'm fit right now' and 'OK, I'm letting things slide a little' and I'm totally fine with that."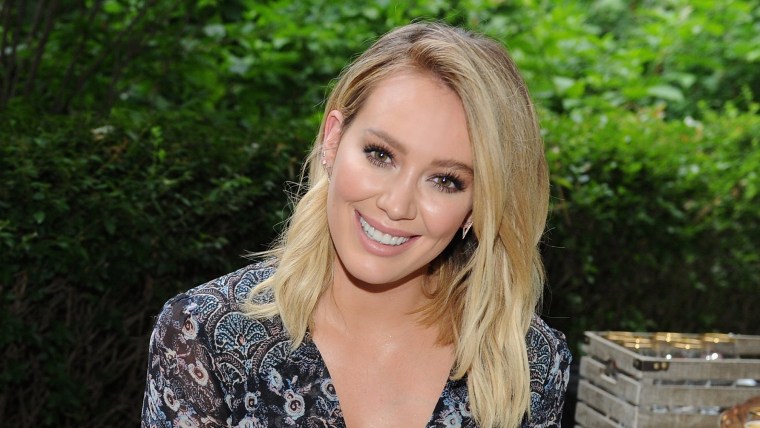 RELATED: Hilary Duff on relatable 'Younger' character, what's NOT in her workout
But work-life balance is something Duff has struggled with since having Luca.
"I feel like I'm missing out a lot and it makes me really sad," she said. "The easiest way for me to really connect with him when I've had a crazy week is to unplug from all my devices."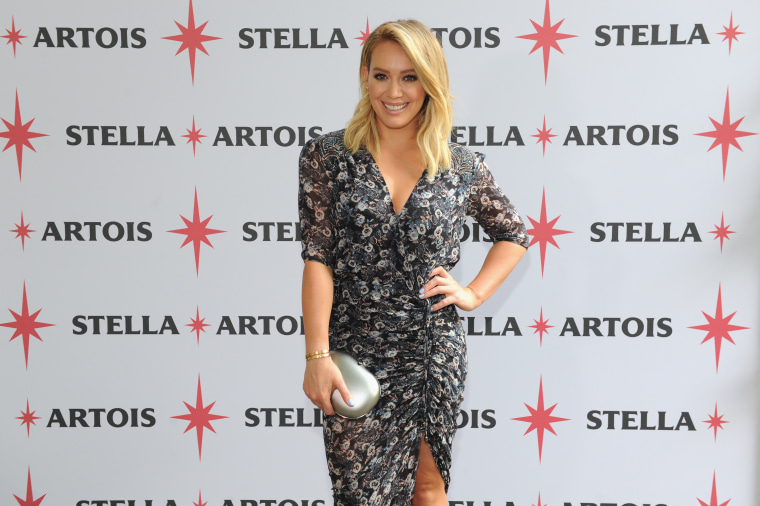 When the singer gets the chance to see her son, she focuses all of her energy on him.
"We love building Legos together. We love going to the park together. We play grocery store a lot. We scooter! I have a pink Razor scooter. So I've given up on all my coolness because he is like a speed demon on his Razor, and I can't keep up!"