Hilarie Burton is giving fans their first glimpse of her "miracle baby."
The actress, whose longtime partner is "The Walking Dead" star Jeffrey Dean Morgan, took to Instagram on Tuesday to share an adorable photo collage of her newborn daughter, George Virginia — and to share details of the couple's five-year struggle to welcome her.
"It took a long time for Jeffrey and I to have this baby," 35-year-old Burton wrote next to the pics, one of which shows little George, who was born Feb. 16, being cradled by her big brother Gus, 7.
"The first time I got pregnant, it took a year and a half. I surprised (Jeffrey) on Christmas with baby Seahawk booties. We cried. We celebrated. We picked out names. And we lost that baby," she wrote.
"More losses followed, and as so many couples know, it was heartbreaking. ... And every morning of the five years it took us, I'd open my computer at the kitchen table and see the news and I'd grow bitter over the endless parade of celebrities showing off their bumps and babies. I'd weep out of jealousy for how easy it was for them," she wrote with startling candor.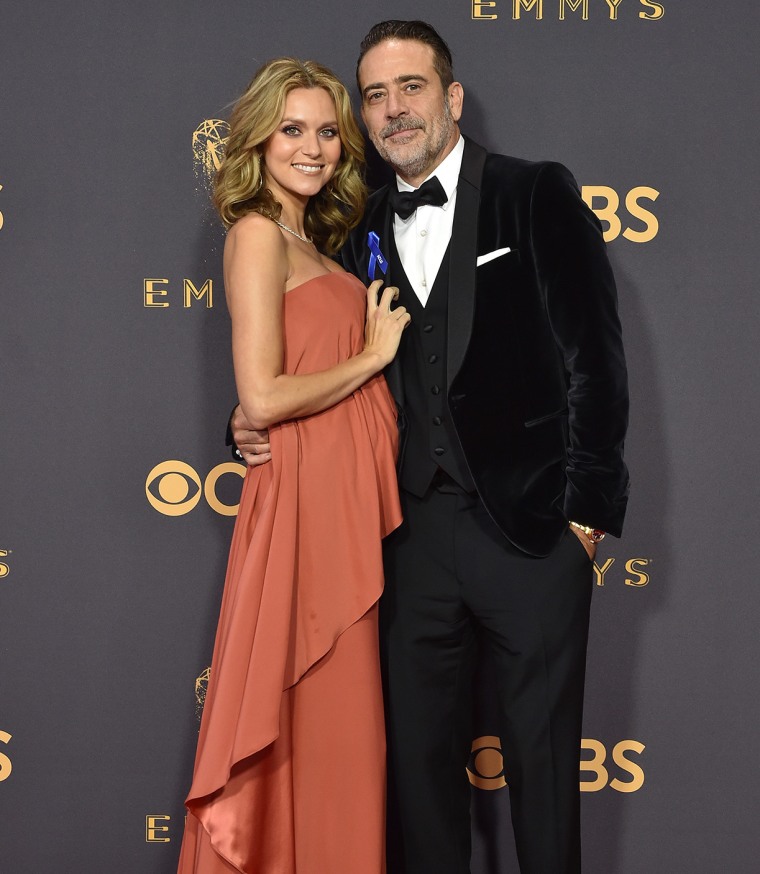 When the "One Tree Hill" alum became pregnant with George, she and Morgan, 51, were "cautious."
"I didn't want to celebrate for fear of jinxing it," she wrote, adding that she even opted not to have a baby shower.
Amazingly, Morgan would eventually deliver his baby daughter himself, Burton revealed.
"And now that she is here, I just stare at her in wonder all day. I see her in her daddy's arms and I don't take any of it for granted. She screams bloody murder and I smile because she is so wildly alive," she shared.
Burton's joy, however, is tempered by her empathy for others experiencing the same anguish she did.
"I don't want her birth to cause any other woman to weep at her kitchen table," Burton wrote. "If anything, my wish is that she would restore hope for others. Fertility is a fickle thing.
"And for the other couples out there who have had dark days, we want to introduce our miracle baby to you and send you our love and support in finding yours," she wrote.