Alec Baldwin and his wife, Hilaria, surprised fans last week by announcing they're expecting their fourth child together.
Now, Hilaria has revealed that baby No. 4 is the couple's first planned pregnancy. The busy mom and dad already had three kids under the age of 4 at home, the fitness expert told People magazine, but after welcoming their youngest, Leo, 13 months ago, they decided to plan for another.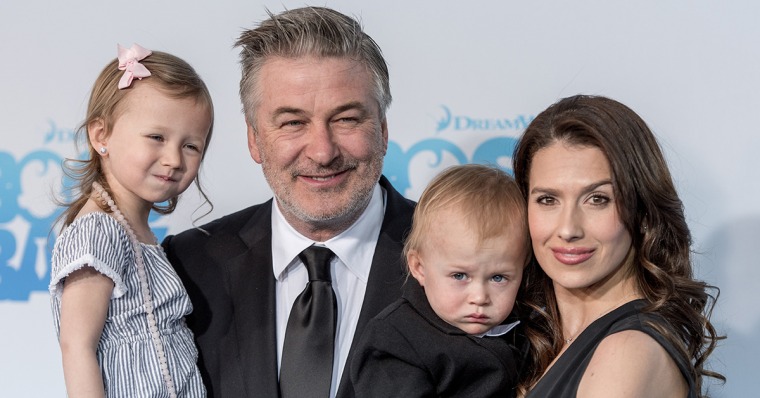 "We were like, 'Oh, should we have another kid?'" Hilaria, 33, said. "We were like, 'You know what? Let's try something different — let's try.' (With) the other ones, it's not like we were like, 'Oh, my God, how did this happen?' But this is the only one we (planned)."
Now the couple, who tied the knot in 2012, are expecting their third son next spring. The littlest "Baldwinito" will join little Leo and their older siblings Rafael, 2, and Carmen, 4.
The whole family is thrilled, but maybe no one more so than Carmen, who was told she'd be a big sister just days before the couple revealed the big news on Instagram.
"She was like, 'I can't wait to tell everybody at school!' We're walking out the door and she's like, 'There's a baby in my mommy's tummy!' I'm like, 'Stop it! Not yet! We're not telling yet!'" Hilaria told People, laughing.
Nothing makes Hilaria more joyful than her bustling family, but she's the first to admit she never knew how many children she'd want.
Said the happy mom, "I didn't know how much I'd like it. And I really, really like it."