This article addresses the issue of suicide. If you are looking for help, please call the National Suicide Prevention hotline at 1-800-273-8255.
On a recent Monday morning at Oxford High School in Michigan, students gathered in their classrooms, settling in for the weekday grind. But instead of morning announcements, they heard a powerful message from their classmate.
"Hey, it's Riley, Riley Juntti. Don't adjust your — whatever device your listening on. It's me, live and in stereo. No return engagements, no encore and this time, absolutely no requests," the 18-year-old senior said in a recording obtained by TODAY from students at Oxford High School.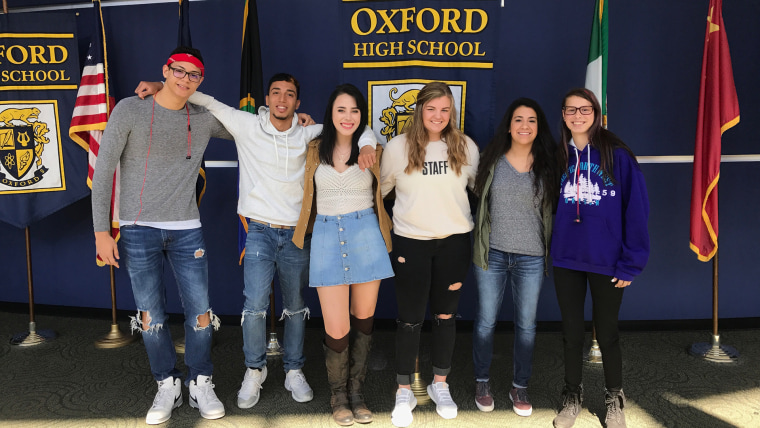 Anyone who's seen the divisive Netflix series "13 Reasons Why" will recognize the monologue. It's the same one recited by Hannah Baker, a fictional high school student who outlines the reasons behind her suicide on a series of cassette tapes left for her peers.
But when it came time for Juntti to blame someone for contributing to her despair, like Baker did, she called out a student for a different reason.
"You saw me when no one else did and continue to listen, share and appreciate the small things with me. Thank you for your kindness I cannot repay. You are one of my 13 reasons why not."
Abusive relationships, cruel teammates and bullying are just some of the personal experiences juniors and seniors at Oxford High School have broadcast each morning since May 1 for their "13 Reasons Why Not" project.
The project was originally conceptualized by dean of students Pamela Fine, but now the students have taken charge. They are using their new platform to encourage peer-to-peer conversation around uncomfortable topics like mental health and suicide.
"There is never one reason why, there are not 13 reasons, there are not one million reasons why. So we started focusing on the 'why nots,'" Fine told TODAY. "Hannah Baker had a million 'why nots,' but we didn't talk about those. The show just took the viewer down a path of 'suicide is inevitable,' but it is not inevitable."
"13 Reasons Why" has struck a nerve with parents, experts and school faculty nationwide since its premiere in March. It is overwhelmingly popular among teens, in part because it doesn't shy away from the ugly parts of the high school experience.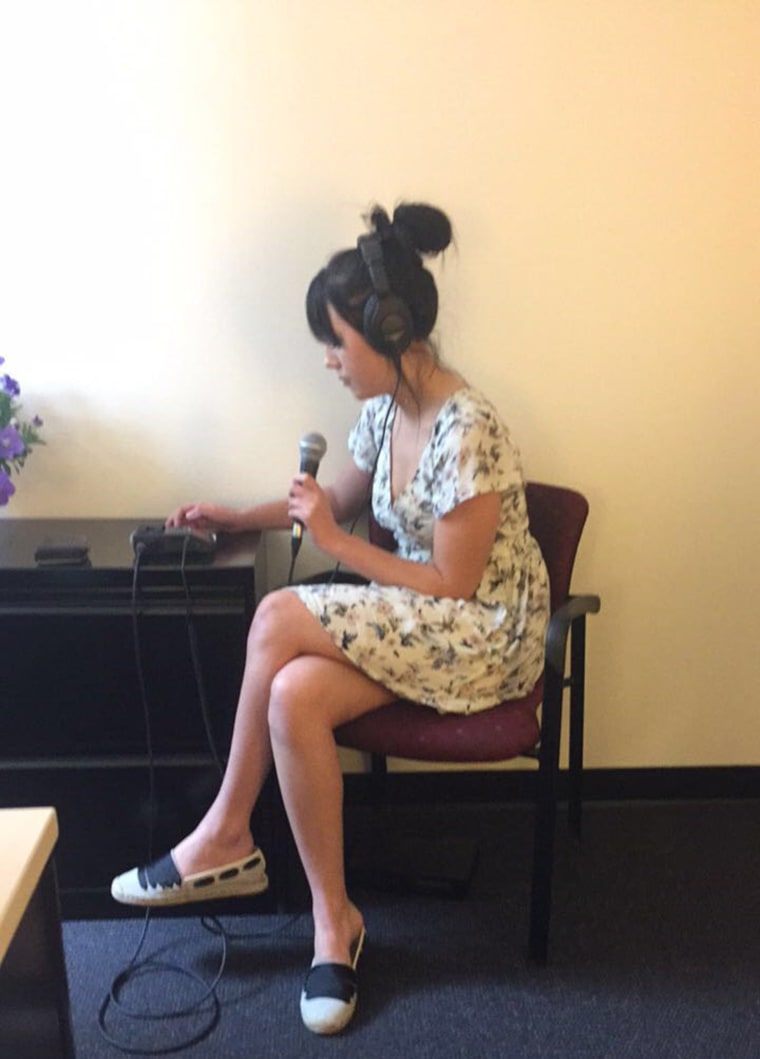 But some worry the series presents an unrealistic image of suicide — one that could be attractive to vulnerable teens particularly at risk for impulsive behavior.
Suicide is the second leading cause of death among 10 to 24-year-olds, according to the Centers for Disease Control and Prevention. A 2015 study conducted by the CDC found that 17 percent of students seriously considered suicide, and 8 percent had actually attempted it.
Students at Oxford High, which is in Detroit's northern suburbs, identify with Baker's experiences. But those in charge of the project feel the show did little to demonstrate options for teens struggling with mental health issues and thoughts of suicide.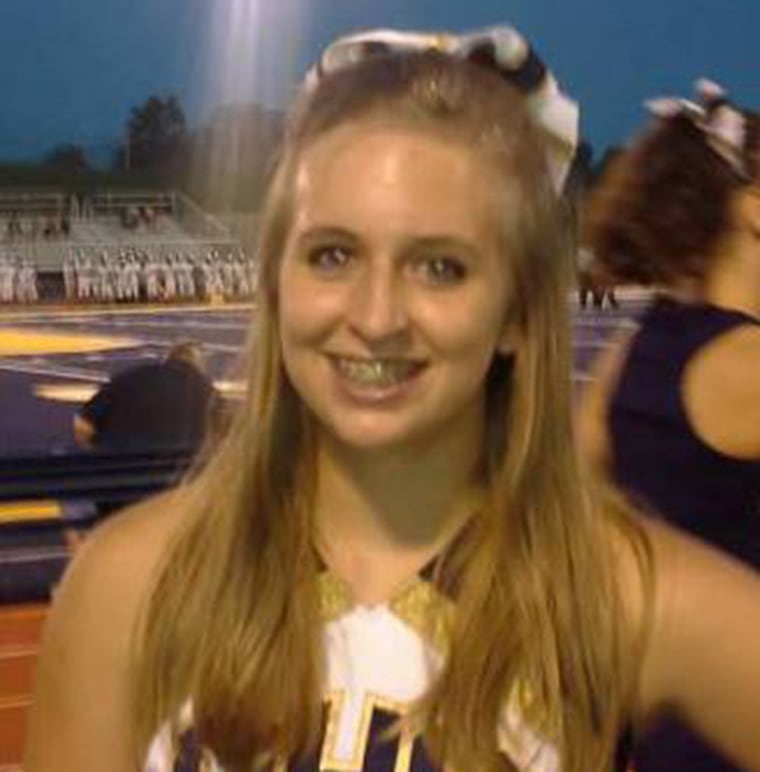 "Some of our students are going through very traumatic situations. Even though we go through those awful times, there is always hope and there are people who can help you get through that," Juntti told TODAY.
So far, response to the project has been overwhelmingly positive. Within days of the first broadcast, numerous students have opened up to counselors and peers, and even volunteered to share their own stories.
This progress is particularly important for the Oxford community, which lost a student to suicide four years ago.
In 2013, freshman Megan Abbott, 15, died just outside school grounds mere weeks before the end of the school year. "13 Reasons Why Not" has been dedicated to her memory.
Abbott's mother, Amy Hafeli, has applauded the school's efforts. She believes her daughter, who struggled with depression, would have benefited immensely from the initiative.
"One of the things she always wished for is exactly what this '13 Reasons Why Not Project' is doing, for people to be nicer to each other," Hafeli said. "She is getting her wish through this project, and we couldn't be more grateful for it."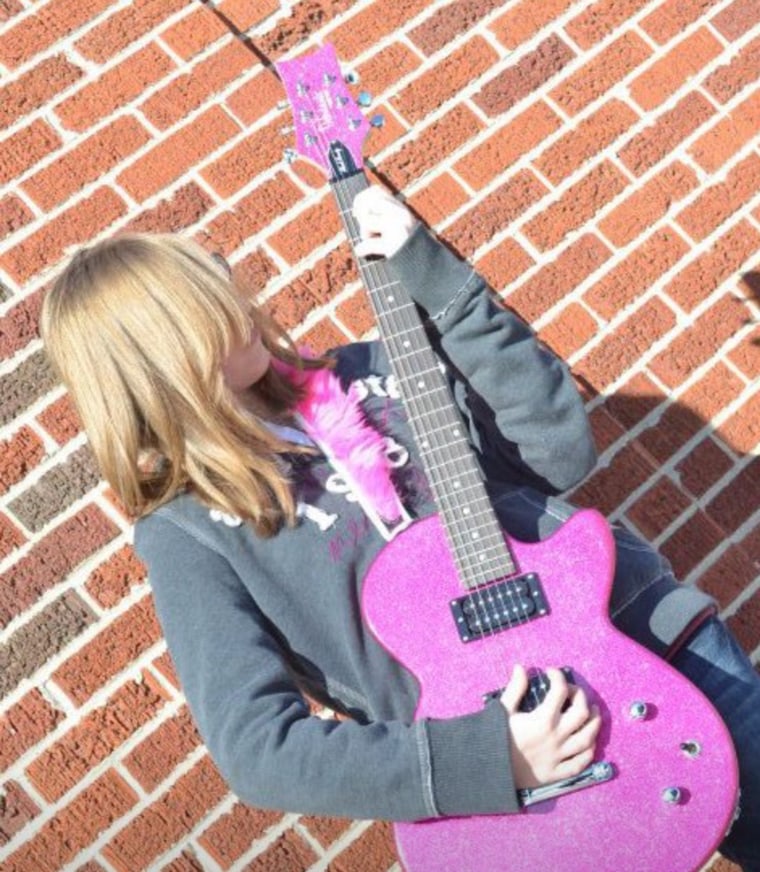 As for the students and faculty, their goal for the project is simple: save lives.
"Our goal going in would be to start conversations with our kids to prevent suicide, to build relationships, to empower our students and also to reframe the negative message they are getting," Fine said. "There is no reason why."
Oxford High School students will continue broadcasting "13 Reasons Why Not" until May 18. After that, Hafeli hopes Abbott's memorial Facebook page will serve as a forum for open communication about mental health struggles.
RELATED: