A New Jersey high school has canceled the remainder of its football season in the wake of serious allegations of bullying and hazing, which has left some applauding its stand and others upset the entire team is being punished for the alleged actions of a few players. 
The superintendent of the school district for Sayreville High School, whose football team has won three state championships in the last four years, announced Monday that the season has been canceled after four games. He cited substantial and credible evidence of pervasive bullying, harassment and hazing in the program, including allegations of possible sexual assault. 
"There were incidences of harassment, intimidation, and bullying that took place on a pervasive level, on a wide-scale level, and at a level in which the players knew, tolerated and, in general, accepted,'' Sayreville superintendent Richard Labbe told reporters at a news conference on Monday night after informing the players and parents of his decision.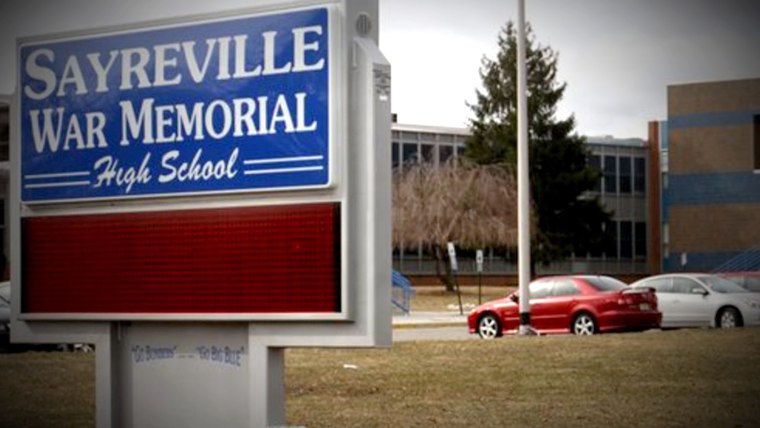 Labbe announced on Oct. 3 that the Middlesex County Prosecutor's office and the Sayreville Police Department were investigating "inappropriate conduct of a significant and serious nature" that allegedly took place within the football program. All three levels of the football program — varsity, JV and freshman — have had their seasons canceled. 
Labbe's announcement about the cancellation of the season came five days after Sayreville forfeited a highly anticipated game against rival South Brunswick on Oct. 2, after the investigation by authorities into allegations of senior players hazing freshman with extreme bullying and possible sexual assault came to light. On the day that Sayreville forfeited the game, assistant coach Charlie Garcia, 38, was charged with steroid possession in an unrelated incident and has since resigned.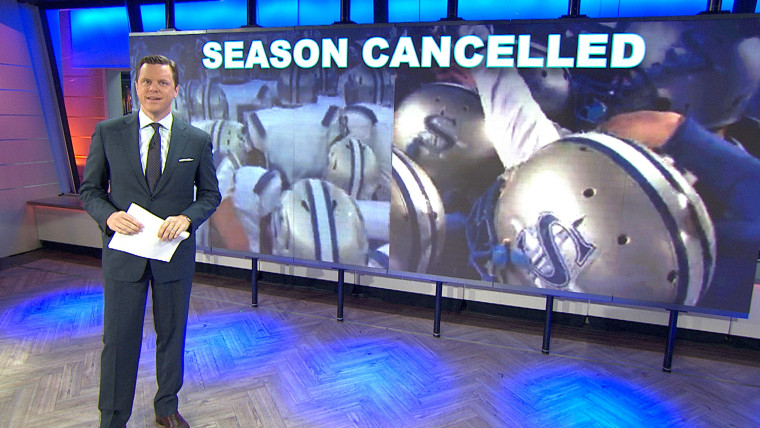 The decision to cancel the season has left some parents upset that players who were not involved — as well as cheerleaders and band members — are being punished for the actions of those who were allegedly involved. 
"It's unfair for the kids that didn't get to play this year that had nothing to do with it,'' parent Joe Scirica told TODAY. 
No players have been suspended from school as the investigation continues, and questions remain about the role played by the coaching staff, some of whom could face criminal charges. Labbe has asked an assistant principal at the high school to now look at all the school's sports teams and their protocols as far as supervising the athletes. 
"It's just very devastating,'' another parent told WNBC New York. "It's very sad for the parents and the players." 
Follow TODAY.com writer Scott Stump on Twitter and Google+.