There are lots of ways to motivate a high school baseball team, but Coach Rob Querry came up with an incredibly creative one recently: Win the season and you can come up with the name of my baby-to-be.
His team, the Panthers of Heritage High School in Palm Bay, Florida, jumped at the chance. As TODAY reported last Friday, they were just one game away from making it happen.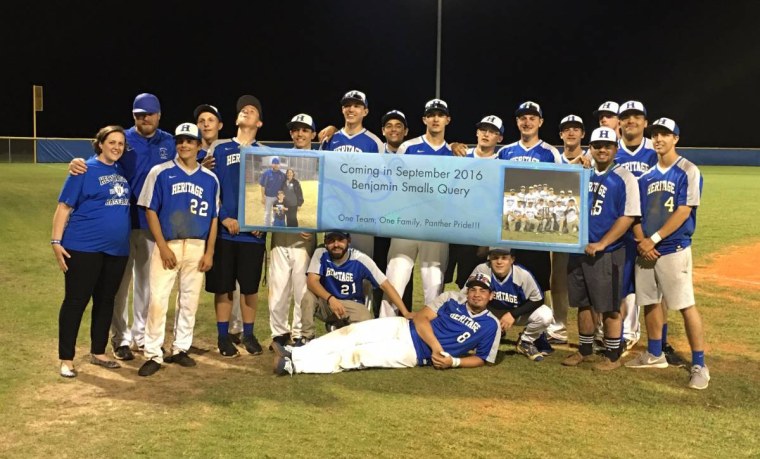 Then, on Tuesday night, they did it!
MORE: Heritage High School baseball team is one win away from choosing coach's baby name
It almost didn't seem like it would happen: Last season the team had a 9-16 record, and they whiffed the first two games of their new season. In fact, they'd never had a winning season at all since the school was established in 2009.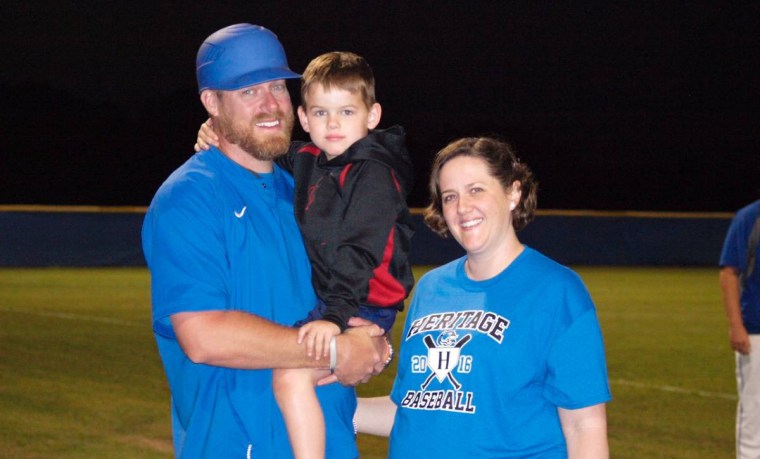 But on Tuesday they won their 14th game of the season, enough to consider it a winner — and that means Coach Querry will need to go through with his highly unusual offer. (Querry and his wife Julia have a 4-year-old son named Brady, and the new baby is due in September.)
What does the team want to name Baby Query? How about Benjamin Smalls Querry — after their two favorite characters from the 1993 film "The Sandlot"! David Evans, who wrote and directed "The Sandlot" got wind of what was going on, and even came to that big final game.
So what does Julia think about all of this surrogate baby-naming? We think she's on board:
Follow Randee Dawn on Twitter.