When your baby spends the first weeks of life close to death, parenting is never quite the same. So as her son's first birthday approached, what should have been a happy occasion left Kelli Kelley engulfed by memories of his traumatic birth.
"I almost felt like I had the flu for a couple of weeks leading up to it, just very drained and emotionally tired, and then the day of was just such an overwhelming experience," Kelley, the founder of the Austin-based preemie parent support group Hand to Hold, told TODAY Moms.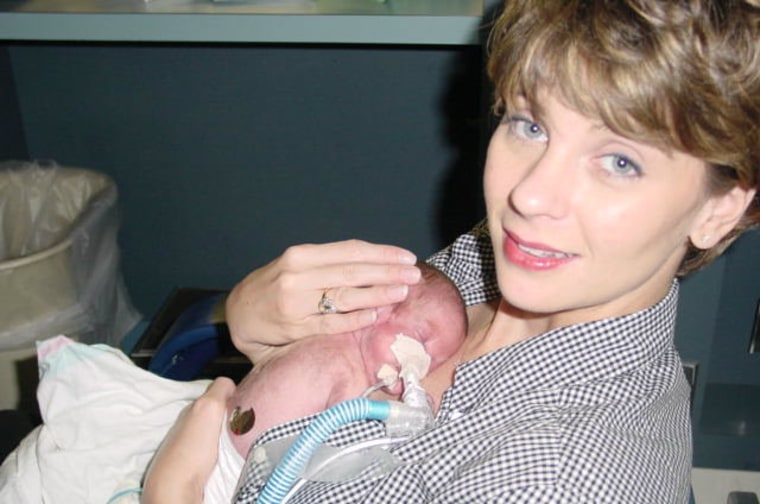 "I expected it to be joyful but… you're asking me to celebrate what was really for me the worst day of my life."

Her son Jackson was born by emergency C-section in 2000, just 24 weeks into Kelley's pregnancy. 
He weighed one-and-a-half pounds, so tiny that there were doubts whether he would survive. 
If he did, doctors warned Kelly and her husband he could have mental and physical problems. 
The baby spent the next four months in a neonatal intensive care unit (NICU).

"Your life changes overnight. You're now the parent of a medically fragile child and you don't know what the future holds," Kelly said.
"I didn't really allow myself to completely bond with him until I held him, and that was at six weeks."
One in every 10 babies born in the U.S. is admitted to a neonatal intensive care unit, according to the March of Dimes. There, many parents who expected a normal delivery and a joyous homecoming must instead leave their fragile newborns in the care of doctors and machines.
The NICU received some attention recently when AOL's chief executive blamed the costs associated with two employees' "distressed" babies for the company's changing retirement benefits. He later backtracked.

The comments prompted one of those children's moms, Deanna Fei, to recount the painful ordeal of her daughter's birth. When parents like Fei struggle, it's Dr. Zina Steinberg's mission to be there for them in the alien world of the NICU.

"The specter of death lurks everywhere," said Steinberg, a clinical psychologist who counsels families at the neonatal intensive care unit at Morgan Stanley Children's Hospital in New York. Many parents feel as though their world has collapsed.

"For them, this is just the loss of a dream – they're not cuddled up with their baby, the baby's not at their breast, lots of things have gone wrong and so they are very terrified," Steinberg said.
The experience can haunt parents for months and years to come.
Preterm birth shatters couples' expectations of parenthood, according to a study published last year in the journal BMC Pregnancy Childbirth. Researchers found prolonged uncertainty about their infant's survival can trigger fear, anxiety, grief, depression, changes in appetite and sleep patterns, and social withdrawal.
The experience can be so traumatic that almost 60 percent of parents whose infants were hospitalized in the NICU were found to be at risk for post-traumatic stress disorder in a 2009 Stanford University School of Medicine study. The authors emphasized the importance of preparing parents "for the expected psychological reactions that may occur."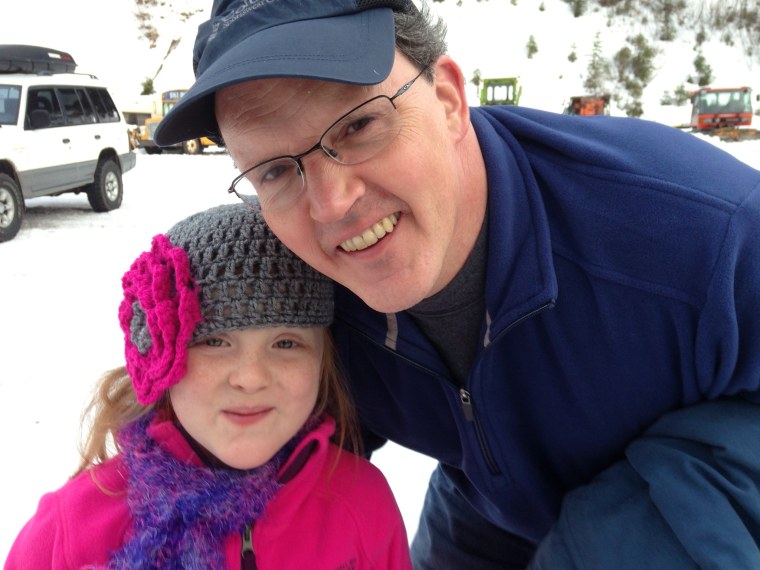 In another study, researchers from the Duke School of Nursing interviewed 30 mothers of preemies in the NICU and found all of them had at least one post-traumatic symptom more than six months after their children were born.

Blaine Carr, an Austin, Texas, psychologist whose daughter Ella was born more than 4 weeks early, can relate. Both he and his wife experienced at least some symptoms of PTSD, Carr said.

"It was very emotionally wrenching for us," Carr said, recalling the 10 days Ella spent in the NICU because her lungs were underdeveloped. 
Now 7, his daughter is "just a normal kid," but Carr remembers being particularly anxious when she started going to daycare and becoming ill more often.

"When she would get sick… that was just immensely stressful for me. I would just feel very worried and kind of frantic to fix it," Carr said.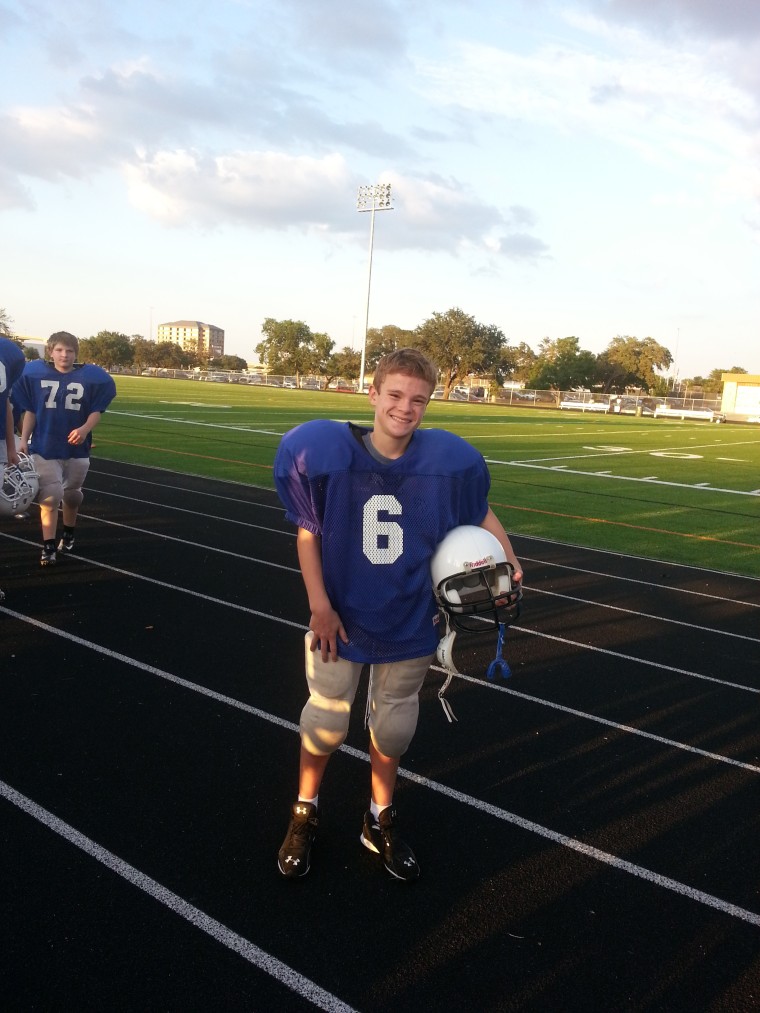 Kelley also remembers being alarmed whenever Jackson had the slightest cough or cold. Any illness can be terrifying for NICU families, Steinberg said. When children have been hospitalized, parents often perceive them as more vulnerable and consequently over-react and over-protect, Steinberg said, noting that she advises them to fight that urge.
"If the doctor tells you your child can run and play, it's very important to try to hold your breath and let the child do so," she tells families.
Parents can also be haunted by flashbacks, triggered by something as simple as the sound of a fire engine siren, which might remind them of an NICU monitor, Steinberg said. 
She recently went to a wedding and when she told another guest about her job, the woman suddenly started to cry. It turned out her now-college-age child spent time in the NICU and the experience still packed an emotional punch so many years later.

Kelley, whose son Jackson is now a healthy, active 13-year-old, understands.
"The emotional impact of leaving the hospital without a baby in your arms and seeing the other happy moms leaving with their balloons and flowers…it's just a very different reality for parents of preemies," she said.