Ready for some good news?
"Good Bones" star Mina Starsiak has welcomed her first child into the world, baby Jack Richard Hawk, who was born on Thursday at 4:15 a.m. in Indianapolis, Indiana. He weighed just over 6 pounds and was 19 inches in length, reported dad Stephen Hawk on Instagram.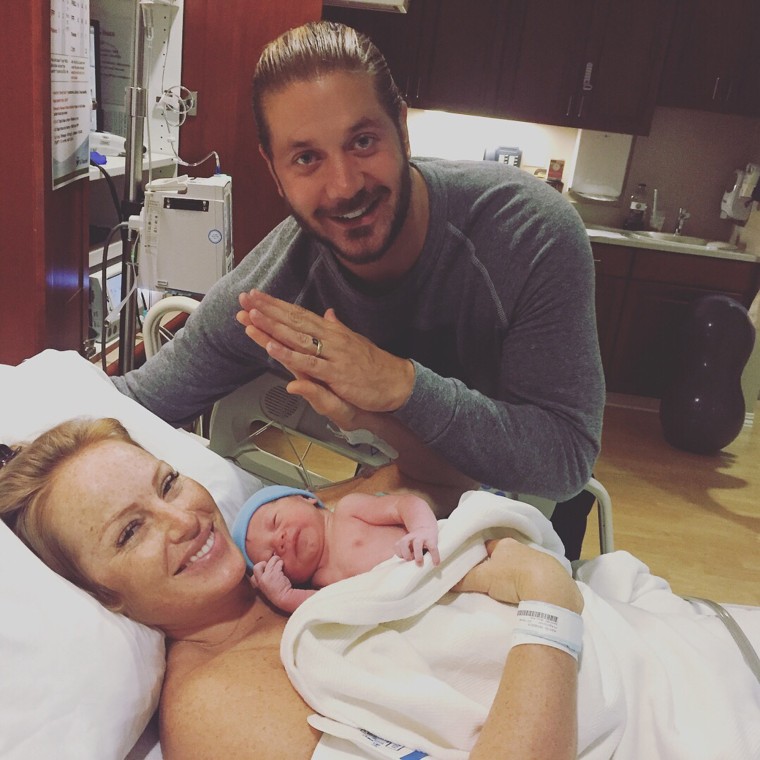 Starsiak posted pictures of herself with Jack and her husband, who she married in 2016, while still in the hospital (be sure to click on the photo to see them all):
Hawk also posted some pictures of his own, showing early skin-to-skin contact with his son:
This won't come as a surprise to the HGTV show's fans; Starsiak posted a fake movie-poster picture of herself, Hawk and their three dogs on Instagram in February announcing the pregnancy:
Fans also got a preview of Starsiak trying out her breast-pumping equipment pre-birth, noting that it did give her the strange sensation of being down on the farm:
Of course it's way too early to know what Jack's personality will be like, but based on his parents, we can pretty much guarantee he'll have a terrific sense of humor and know how to rehab a home.
Follow Randee Dawn on Twitter.