After months of constant reminders that he was getting close, my 14-year-old son finally surpassed me in the height department. Despite the mere millimeters that now separate us, he doesn't miss a chance to playfully taunt: "Hey, Shorty."
Parenting a teenager is hard enough. What would this new development bring?
Kids can act pretty darn proud of themselves when they grow taller than their parents, feeling newly emboldened and empowered. And why wouldn't they, when they can suddenly reach something you can't, whoop you on the basketball court, or update you on just how many gray hairs you have?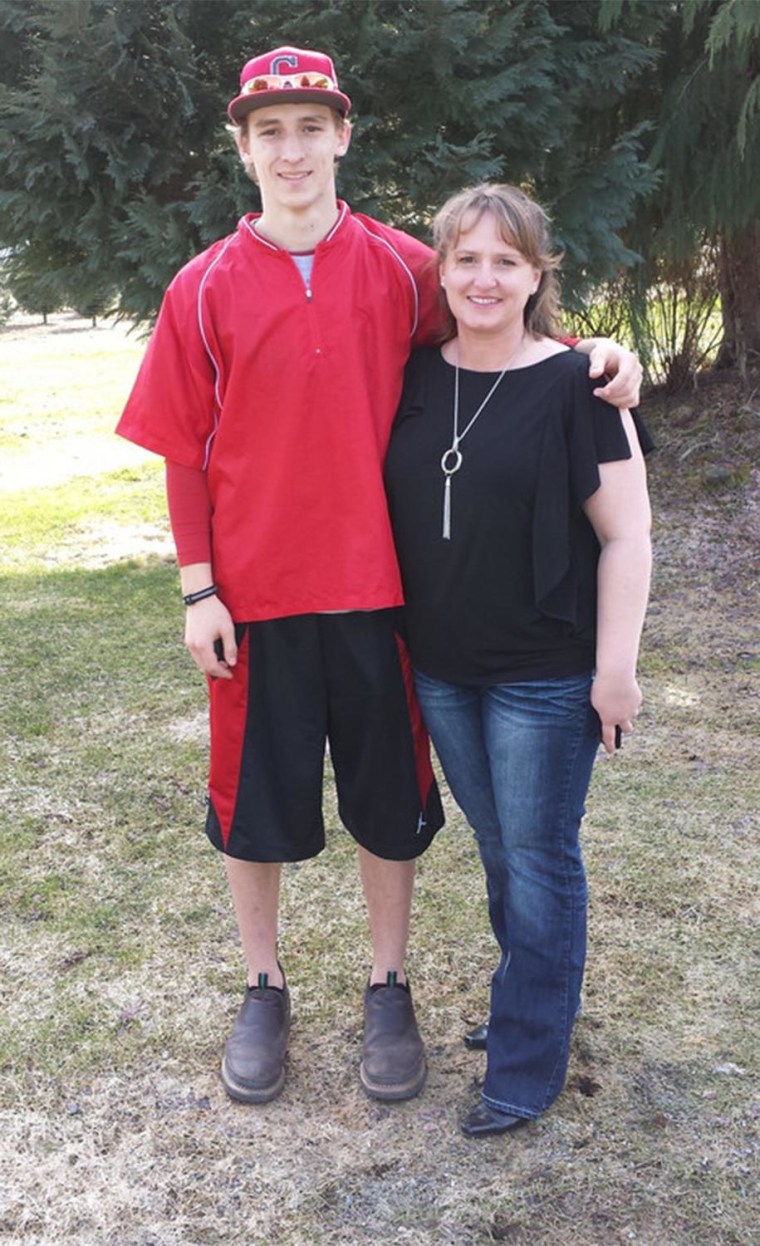 "It's every kid's wish to outgrow his mom or dad," says Dr. Neil Bernstein, a psychologist in Washington, D.C., who specializes in teens and families. He added: "It's a rite of passage — more for kids, but sometimes for parents, too."
As research suggests that boys and girls are entering puberty earlier, kids are reaching their full height at younger ages, sometimes outgrowing their parents by age 11 or 12, The Wall Street Journal noted in a recent story.
A potential pitfall for parents: Treating taller children beyond their years, as their emotional maturity may lag behind their physical size.
When Nichole Hall, who is 5 feet 9 inches, sees her 12-year-old daughter, Cheyanne, who is at least 5 feet 10 inches, she sees a 15-year-old. She admits she has expected more from her daughter when it comes to behavior or household responsibilities based on her grownup looks.
"I know I made parenting mistakes because of it," said Hall, an accountant in New Caney, Texas.
"It's hard because I have to remember that perception is not reality," she added. "She's only 12 and she needs to be treated like a 12-year-old."
Parents sometimes assume their taller kids don't need their support as much anymore, or see their children as being able to handle more responsibility than they are ready for, said Dr. Paul Donahue, a psychologist in Scarsdale, New York, who treats adolescents.
"That can be a trap parents can fall into once the kids start to look very mature," he said.
But teenagers still need their parents around "as much or more than at any other time in their childhood," he said.
Discipline can also be a concern. Boys may become physically stronger than their mothers, and "literally the kids are becoming bigger and stronger and can be more intimidating to the parent and kids can flex their muscles or raise their voices or try to use their physical stance to not allow their parent to set limits," Donahue says.
"That's where early on, as kids are developing, it's important parents are clear about what their boundaries and limits are," he said.
If kids and parents have a solid relationship built on respect, trust and good communication, by the time a child may grow taller than a parent, it should be mostly a nonevent, Bernstein says.
"You're still the parent when the kid is 6-3 or 5-1," he says. "Laugh along with them, stay the course and emphasize the same things: communication, not control."
Parents often get a kick out of seeing their kids shoot up past them, and do what they must to see eye-to-eye.
April Welch of Leavenworth, Washington, says that before her younger son, 16-year-old Carter, reached his dad's height of 6 feet 1 inch, she made things clear: "No matter how tall you get, I'm still in charge." It doesn't happen often, but when she needs to, the 5-foot-2 social media trainer climbs up three steps when she disciplines him.
Welch finds the milestone, which came shortly before he reached sixth grade, to be bittersweet. "I try to focus on the silver lining," she said. "He is turning into such a great guy. That kind of eases the pain he's not my baby any more."
Having taller kids is not limited to parents on the shorter side.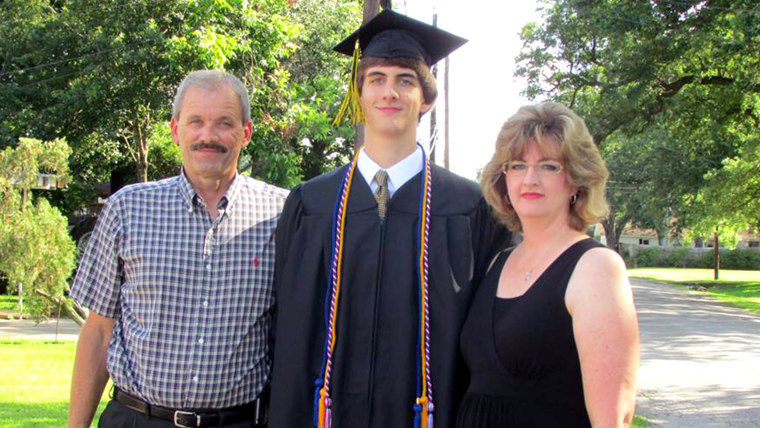 Take 6-foot tall Amie Litvik, whose husband is 6 feet 4 inches. Their son, 19-year-old Evan, surpassed them both, reaching nearly 6 feet 8 inches about two years ago. He is a good kid whose "fun sense of humor" was at play when he was being disciplined during high school, his mom says.
"If he got in trouble, I'd be fussing at him and he'd look down at me like, 'Really? You're really going to try to enforce this rule on me?'" said Litvik, a school secretary in Nederland, Texas, whose son is now a college freshman. She always had a hard time keeping a straight face.
While it was tough seeing her only child grow taller than her because she knew he would be leaving home soon, his towering height has an added bonus.
"When he was a toddler, I thought there was nothing better than getting a hug from a small child," Litvik said. "But when he grew to be taller than me and he hugs me now, it's a big bear hug and my head is buried in his chest, and nothing is better than that."
Lisa A. Flam is a news and lifestyles reporter in New York. Follow her on Twitter.